Editor's Note: I often have the opportunity to hunt with some of the nation's top turkey hunters and learn all I can about their calling and hunting strategies. This week we'll talk with a couple of master turkey takers to learn more about how they hunt.
Harold Knight and David Hale, both of Cadiz, Kentucky, are the founders of Knight and Hale Game Calls. Both Knight and Hale have won turkey-calling contests across the nation and speak often at hunting seminars and outdoor shows. Today Knight will tell us what's required to be a master turkey hunter.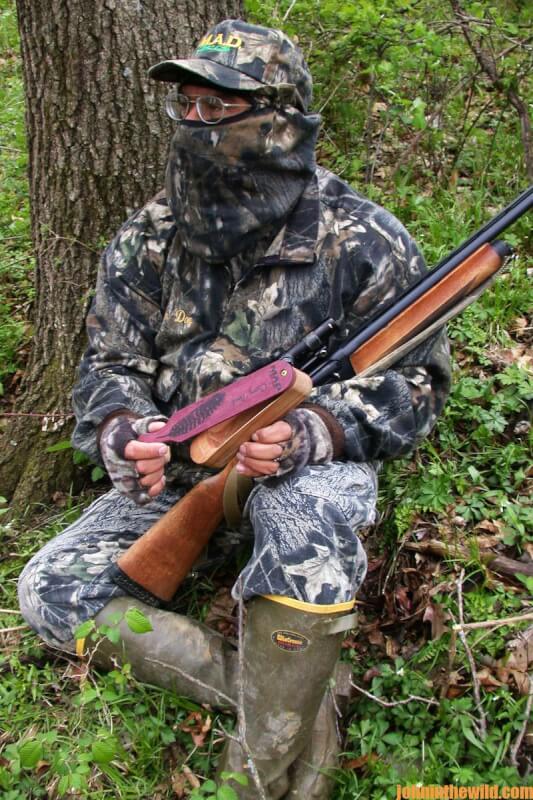 "You must have six characteristics to be a master turkey hunter in my opinion," Harold Knight says.
 "A master can bag a turkey without calling to the tom. One of the best examples I know is David Hale, who has hunted turkeys since the early 1970s. But the first six years he hunted, he didn't have a caller – however, he still killed turkeys. David told me that not having a turkey caller was the best thing that ever happened to him, because he had to get to know the turkeys well before he tried to take them. He had to learn where they were going, and what they would do when they arrived there. Once he knew that, he knew where he needed to be to bag them. Then after David got a call, he became an even more-effective turkey hunter. A hunter who's willing to learn the ways of the wild turkey and how to take him without calling is well on his way to becoming a master turkey hunter.
"A master turkey hunter can hunt and kill a turkey at any time of the day. Almost any hunter can take a turkey when the bird flies down off the roost. And, many hunters can bag turkeys just before the birds fly back up. But the hunter who can locate and bag one all through the day has to understand turkeys and their habits. This hunter must be a master outdoorsman.
 "A master can hunt turkeys no matter what weather conditions he faces. Weather does affect turkeys. But a master will know what turkeys do in the snow, the rain, the wind and hail. He'll know how and where they hole-up. Then when they move, he'll understand where they're going. When a master wakes up and looks out the window, no matter what the weather is, he knows what he must do to take a turkey that day. And he's thinking, 'Today is a good day to chase a gobbler.' The truth is, you can't take a gobbler if you don't go hunting.
"A master can hunt effectively even when the woods are full of people. I know plenty of good turkey hunters who haven't learned to adapt to hunting pressure. If they're hunting a good gobbler, and someone walks in and flushes him, they'll quit and go home – but not a master. He'll go and look for another bird or continue to hunt that spooked turkey, knowing that getting him into range will be more difficult. The hunt may have been changed by hunting pressure, but it hasn't been ruined.
"The master is the hunter other hunters call when a gobbler has whipped them. Often an ole gobbler will get so smart that he's not any fun for the average hunter to chase and may be embarrassing those hunters. He may have a reputation of being impossible to kill. Then the other hunters will call the master. He's much like the hired guns of the Old West. He's brought in to bring back peace and do away with the bad guy. In this case, the bad guy is a super-smart turkey. The master picks up his gun and accepts the challenge, putting his reputation on the line. Win or lose, he takes pride in pitting his woods' wisdom against the best woods wizards. Whether he actually takes the turkey or not, he learns something from each tough tom he hunts.
"Lastly the master turkey hunter shares his sport with others. After all, how many turkeys do you have to take to prove to yourself and others that you're a master? A true master will take more pleasure from developing other good turkey hunters than from collecting boxes and drawers full of beards and spurs."
Tomorrow: Brunch Time Turkeys with David Hale