Editor's Note: Many people write about how the older-age-class bucks will conceal themselves in thick cover during hunting season. Historically, hunters have used man drives the most effectively to get these big bucks out of thick cover. However, a man drive may disturb deer for a half mile in all directions if not conducted properly. Donald Spence and his wife, Jody, of Monticello, Mississippi, operate some of the most-effective man drives I've ever seen.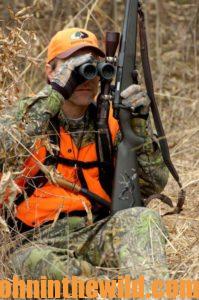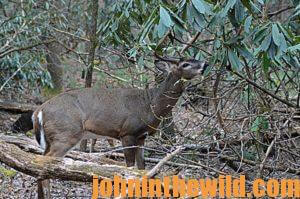 "We can put on 20-man drives in a day," Spence says. "We locate small, thick-cover areas where we believe bucks will hold. Jody will move quietly to take a stand on one side of the thick cover, while I slip to the back side of the cover. We like to hunt briar thickets, honeysuckle patches, cane thickets or heads of woods with thick-cover areas in their centers. I walk a zigzag pattern from one side of the cover to the other. Occasionally I deliberately will snap a twig or clap my hands sharply one time. I want the buck to realize I'm in that thick cover, but I don't want him to know exactly where. I prefer to have the wind at my back. Then my human odor will drift in front of me and alert the buck to my presence. I don't try to spook the buck. I just want to gently nudge him out of his thick cover and get him to walk toward Jody."
Most of the deer look back at the driver as the animals walk out of thick cover into the area where one of the Spences stands. Because the Spences make little noise in their drives, they can hunt thick-cover spots relatively close to each other. After Donald Spence completes a drive, he'll rendezvous with his wife, pick another area to drive and become the stander while Jody drives.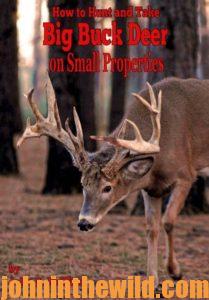 To learn more about hunting deer, check out John E. Phillips' book, "How to Hunt and Take Big Buck Deer on Small Properties," available in Kindle, print and Audible versions at (http://amzn.to/1vIcj4m). You may have to copy and paste this click into your browser. (When you click on this book, notice on the left where Amazon allows you to read 10% of the book for free).
John E. Phillips has published several more books this fall and winter of 2020 you'll enjoy.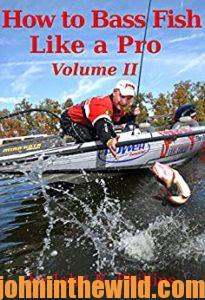 1) "How to Bass Fish Like a Pro, Volume II" – available in Kindle and print at https://www.amazon.com/gp/product/B08LBD7M4G/ref=dbs_a_def_rwt_hsch_vapi_taft_p5_i2
In "How to Bass Fish Like a Pro, Volume II," you'll learn tips and tactics from 21+ Bassmaster Classic winners, two Major League Fishing champions and 20+ Bassmaster Anglers of the Year about some of the dramatic changes in bass fishing.
2) "PhD Gobblers: How to Hunt the Smartest Turkeys in the World, Revised Edition" – available in Kindle, Print and Audible at https://www.amazon.com/gp/product/B083V83RLG/ref=dbs_a_def_rwt_hsch_vapi_taft_p4_i8
Turkeys that have earned their PhDs in the turkey-hunting wars know more about hunter-dodging than most hunters know about turkey hunting. These turkeys have built such a huge database on humans they've earned their PhDs.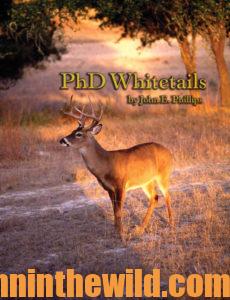 3) "PhD Whitetails" – available in Kindle and Print and soon to be in Audible at https://www.amazon.com/gp/product/1979793387/ref=dbs_a_def_rwt_hsch_vapi_taft_p7_i3
To become a "PhD Whitetail," a whitetail deer has to have gone to school on hunters. He knows when to move, where to move, and how to move to avoid detection. The professional hunters in this book have spent their lifetimes finding these bucks with doctorates.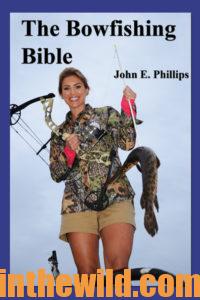 4) "The Bowfishing Bible" – available in Kindle, Print and Audible at
https://www.amazon.com/gp/product/B01D566HM0/ref=dbs_a_def_rwt_hsch_vapi_taft_p4_i1
This book doesn't promise salvation or a ticket to heaven, but it does give you much of the information you need to be a happy, successful, productive and winning bowfisherman.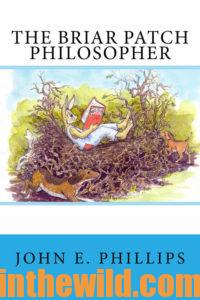 5) "The Briar Patch Philosopher" – available in Kindle, Print and Audible at https://www.amazon.com/gp/product/B00MX0ZODI/ref=dbs_a_def_rwt_hsch_vapi_taft_p5_i4
Some of the reviews for this book include statements like, "I find myself looking through these wonderful thoughts about life, courage, love, children and God. This collection of sayings are very useful in helping me control my emotions. Some of my favorites include:
"Feelings change, Truth remains."
"Embrace fear, because it's an excellent motivator."
"Life is a race. The beginning, we can't control, and the end can't be determined. But how well we run in the middle is all that counts. "
Tomorrow: Cut a Path to Take Deer