The moon still was full. The woods seemed to glow as though a lantern had been brought into a darkly-lit room. I moved quietly before daylight to my tree stand. Having scouted the area the day before, I was confident the buck I had spotted would be feeding in the soybean field approximately 1/2-half mile away, as I inched up the tree with my tree stand.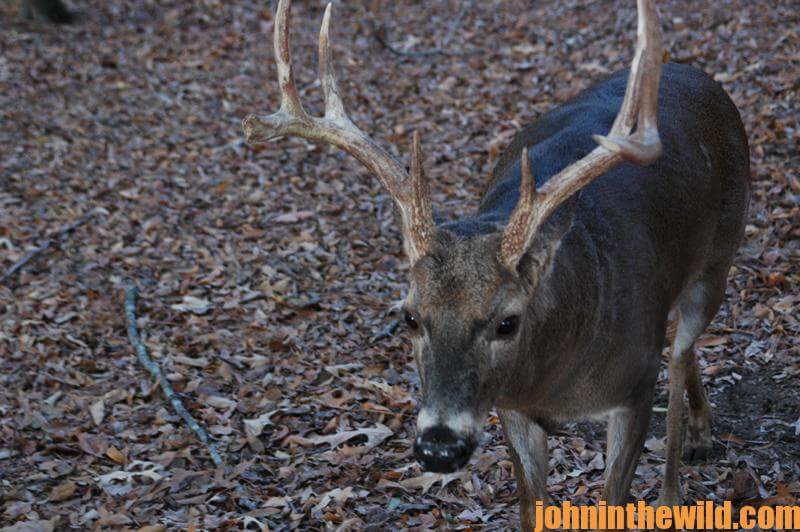 Once I was perched in the tree, I shivered in the pre-dawn light. Although daylight seemed eternally slow in coming, finally the light of first morning melted away the earth's chocolate night color. I faintly saw the trail in front of me that I had predetermined the deer had to follow to come from the soybean field to a briar thicket 50 yards behind me where I assumed he was bedding.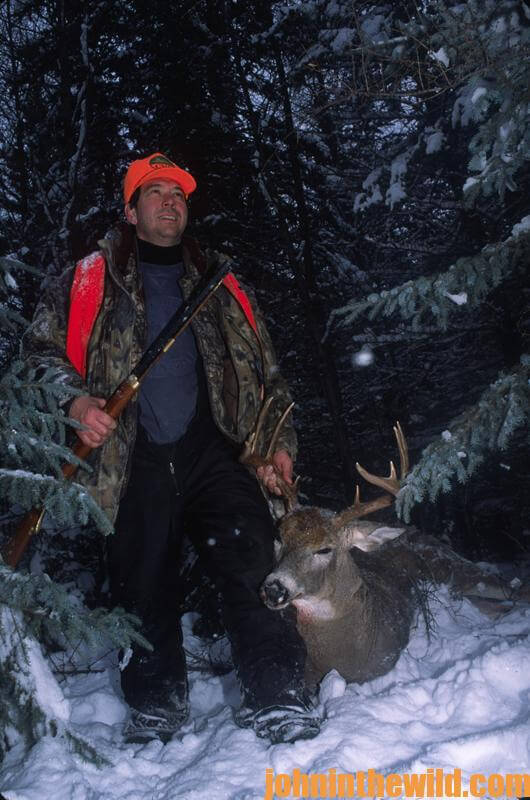 Having stayed up too late the night before fellowshipping with fellow hunters at the hunting lodge, I snapped back to alertness before sleep forced my eyes to close all the way.  Looking again down the trail, I spotted a crown of ivory atop a fat buck. I had guessed right.  The big 9 point was heading for his bed. I mounted my .243 and found the front shoulder of the deer with my scope. Then I gently squeezed the trigger.  The buck, less than 30 yards away, crumpled in his tracks. Even though daylight had come, the moon still shone. I  knew the game plan that the lodge manager and I had laid the night before, based on our assumption that bucks generally would feed on a full moon, had paid off.
Can you determine deer movement by the amount of light the moon gives off the night before you hunt? Some hunters believe bucks feed at night on a full moon and bed down during daylight hours, which means daytime hunting for bucks is usually poor if the moon has been full the night before. Another old wives' tale is when the moon is dark, or no moon shines, bucks will bed down at night and move only during daylight hours.
When I wondered if I could increase my odds for bagging a buck if I planned my hunt around the different phases of the moon, I checked with master deer hunters and scientific researchers to learn what they had observed about deer movement and moon phase.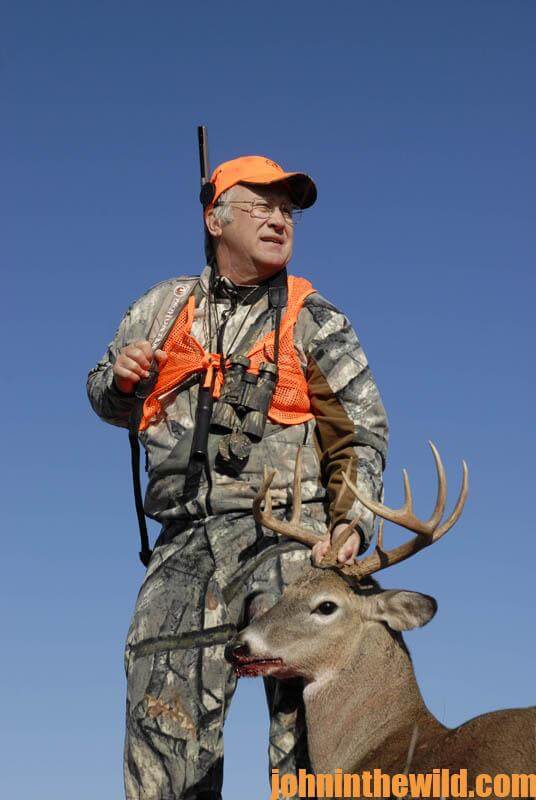 To get John E. Phillips' eBooks and print books on hunting deer, including his newest deer-hunting book, "Whitetail Deer and the Hunters Who Take Big Bucks," available at http://amzn.to/2bYwYOK/, click on these books to learn more, "How to Hunt and Take Big Buck Deer on Small Properties," "How to Hunt Deer Up Close: With Bows, Rifles, Muzzleloaders and Crossbows," "PhD Whitetails: How to Hunt and Take the Smartest Deer on Any Property," "How to Take Monster Bucks," "How to Hunt Deer Like a Pro," and "Bowhunting Deer: Mossy Oak Pros Know Bucks and Bows," or to prepare venison, "Deer & Fixings." Or, go to www.amazon.com/kindle-ebooks, type in the name of the book, and download it to your Kindle, and/or download a Kindle app for your iPad, SmartPhone or computer. You also can find John's books on Nook at www.barnesandnoble.com.
For free information on making jerky from your deer to provide a protein-rich snack, you can download a free book from http://johninthewild.com/free-books.
Next: Scientists Tell about Deer Hunting by the Moon
EXPLORE MORE: you'll love these stories from John too