Editor's Note: By now all the states' turkey seasons have closed, and we're still telling tales about the turkeys we've taken, and the turkeys smarter than us. According to Mark Drury, the creator of MAD calls, a member of the Mossy Oak Pro Staff (http://www.mossyoak.com/), and the producer and the star of Drury Outdoors' award winning videos (https://www.druryoutdoors.com/), outdoorsmen are thinking about, "What can I do now to get ready for deer season and possibly take that buck of a lifetime? Although hunting is primarily people's recreation, some of us have turned that recreation into a vocation. When hunting is your job, and the way you feed your family, making sure you've done everything right before deer season gives you the best chance for being successful – not only on opening day during deer season, but throughout the entire season too."
At the end of turkey season, 2017, we started planting every field we have with soybeans and corn in preparation for deer season. We probably have 50 acres of corn and between 100-120 acres of soybeans planted. In March, 2017, we planted our Mossy Oak BioLogic Clover Plus (http://www.plantbiologic.com/p-204-clover-plus.aspx) to make sure that we had plenty of food for both deer and turkeys. We already had some established clover fields, so we top-seeded them for frost seeding. We have Mossy Oak BioLogic clover planted everywhere we possibly can plant it.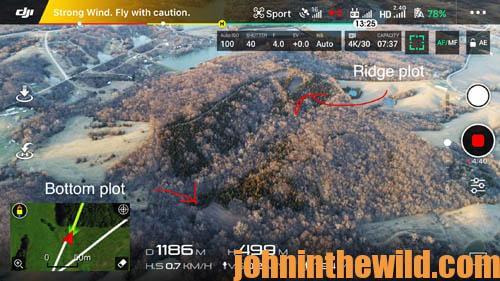 Right now, we're putting out trail cameras to see which bucks survived last year's hunting season and determine which bucks we will try to take this year. We're also moving some of our food plots and switching the crops that we have in some food plots. We're doing everything we can to get ready for fall deer season the minute turkey season is over. Terry and I try to learn all we can about the deer we hope to take this fall. We've had so much rain this spring that many of our fields have been too wet to plow up until now. So, we're doing everything we can to catch up and get ready for the October, 2017, opening of bow deer season.
I'm often asked, "Why are you relocating some of your green fields?" This tip may help you this season. If the bucks that you want to take are coming to a green field too late for you to be able to get a shot, then put another green field closer to their bedding area. Then they'll come out into that green field earlier than they will in the green field, where you've seen them too late to shoot. Sometimes by moving a green field 200 to 300 yards closer to a bedding region, you can pick up 10 or 15 minutes of extra daylight and possibly harvest one of those older-age-class bucks. In my opinion, one of the big keys to taking bucks during the early bow season is to move the green field or create a new green field closer to the bedding site. Now during the early summer is the time to clear and plant that green field, so, it'll be ready for the first few weeks of bow season.
Become a Photo Nut:
With all the cameras we have out on the different properties we hunt, I'll get close to a million pictures of deer and other critters before deer season starts. This time of year I go through, sort and eliminate all the pictures I know we won't use. So, my photo collection will come down from about a million photos down to about 100,000 good, usable pictures. During the season, we have our Reconyx trail cameras (http://www.reconyx.com) out. I try to get as much information as I can from those pictures to help me better determine where and when I need to set-up for each buck that Terry and I want to take. But then after turkey season ends, I'll go back and study the pictures I've saved. I try to determine:
* where each buck on the property is living;
* how old each buck is;
* whether we want to try and take him this season; or
* let him grow for another year or two.
I keep files on every buck I have pictures of and can identify. I also put a note in each deer's file that says where I need to set-up to try and take that buck during the upcoming season. I learn too which bucks probably have survived last year's hunting season and determine whether I want to take them or not based on how late in the year I've taken pictures of these bucks.

Once I pick out the bucks I want to try and take for the fall, 2017 deer season, I look at the green field closest to that buck's bedding area and plant Mossy Oak's BioLogic Deer-Radishes (http://www.plantbiologic.com/p-293-deer-radish.aspx)  in the green field closest to this bedding area. If however, I've got pictures of a 4-5 year old buck that only comes to the farm during the rut or in December to feed, I'll plant Biologic's Winter Bulbs and Sugar Beets (http://www.plantbiologic.com/p-227-winter-bulbs-and-sugar-beets.aspx) in the green field closest to where I've seen that buck show-up. In other words, I design the best food plot I can for my bucks during the time of year that they come to my property. Where I hunt in the Midwest, I've learned that the Deer-Radishes will pull in bucks up until about Thanksgiving. After Thanksgiving, the Winter Bulbs and Sugar Beets become extremely palatable to the deer and seem to draw in more deer than the Radishes. I'm really planting for pre-rut and post-rut, because bucks don't feed much on green food during the rut.
To learn more about turkey hunting, check out John E. Phillips' print, Audible, Kindle and Nook turkey books at http://johninthewild.com/books/#turkey and at www.barnesandnoble.com. You also can download a free Kindle app that enables you to read the book on your iPad, computer or SmartPhone. You can learn more about calling turkeys by going to johninthewild.com/audio-files/ for audio turkey tapes to purchase of Lovett Williams, Rob Keck and Chris Kirby, available for download to your SmartPhone, tablet or computer. For a free copy of John E. Phillips' "The Turkey Gobbler Getter Manual," go to http://johninthewild.com/free-books/ to download.
Tomorrow: Preparing New Property for Big Bucks in 2017 with Mark Drury