Editor's Note: Travis Sumner from Edgefield, South Carolina, is the Hunting Heritage and Habitat Manager for the National Wild Turkey Foundation (NTWF) (http://www.nwtf.org/) and is a Mossy Oak (www.mossyoak.com) Gamekeeper who plants for doves in June each year for an outstanding September dove hunt.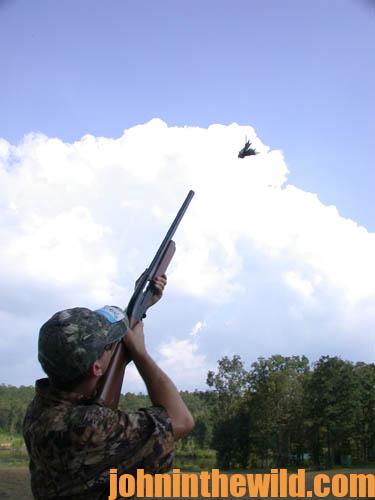 "To ensure that you'll have doves to hunt during opening day of dove season, you need to begin to plow your dove fields in May each year, and plant a portion of them in corn," Sumner explains. "One of the best types of corn to plant is called Roundup Ready Corn. This brand of corn allows you to spray a herbicide to kill the weeds in the cornfield after the corn comes up. For this spraying, we recommend a quart of Roundup per acre for a 55-gallon sprayer. To make it simpler, when you're spraying Roundup over corn, you want to use 1-2 ounces of Roundup per gallon of water. We also plant sunflowers next to the corn. Then in June, we plant browntop millet and dove proso millet – white millet that takes about 90 days to mature. The brown top millet matures in about 60 days. I also like BioLogic's WhistleBack https://www.mossyoak.com/our-obsession/blogs/small-game/whistleback-for-game-birds, a warm-season blend of sorghum, three varieties of millets, Egyptian wheat and sunflowers."
After July 4, Sumner puts out spin feeders with timers on them in the dove fields and will run those feeders until about mid-August. He baits with wild-bird seeds and puts about 300 pounds of bird seed in the timed spin feeders that are placed in the dove fields. According to Sumner, "This way, we can start teaching our doves to feed in the fields before our crops are ready to feed on, they'll also have an opportunity to nest around our fields, and they can train their offspring to come into our fields and feed. Be sure to shut the feeders off at least a month before dove season comes in, so that you'll be legal to hunt over those fields. When August arrives, we start cutting portions of the crops that we've planted in our dove fields. By planting the corn, the sunflower seeds, the browntop millet and the dove proso millet in the same field, we can cut a portion of each one of those crops as they seed-out and keep doves coming to our fields to feed throughout dove season. We like to give the doves a smorgasbord of different types of seed that they can feed on throughout dove season.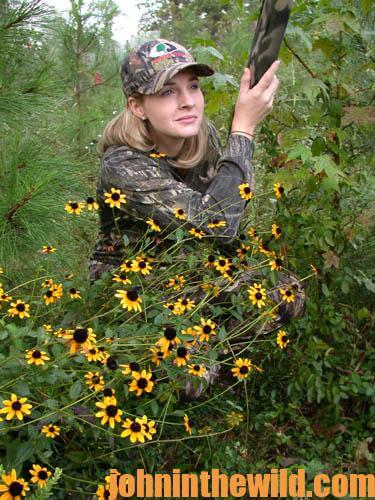 "One of the things I forgot to mention was in November of the previous year, we plant winter wheat in our dove fields. In August that winter wheat will be in the same field as our other crops, and it probably already has headed-out. Since some Johnson grass and other grass may be growing in that wheat field, we'll go into the field in August and spray the wheat and weeds with Roundup, using the same proportions that we've used to spray our other crops. This process will kill all the weeds. Next we'll go in and plow a firebreak all the way around that strip of winter wheat, give that wheat a haircut and knock the tops off it and the weeds. Then we'll set a hot, quick fire across that wheat strip to burn off the stubble and the chaff on the wheat. When we put the fire out, we've got clean, black ground about 2 weeks before dove season arrives. All that charred wheat seed is like a magnet that will start drawing the doves into this portion of our wheat field before the season opens. This practice is perfectly legal.
"Here's a recap of what we've done for doves. We've had a spin feeder providing food for the doves throughout the month of July. Then when we burn the wheat we've planted back in November, the doves continue to have food in our wheat fields before we begin to mow the other crops. We plan to burn our wheat the same day we bushhog it down. That fire doesn't burn up the seed, and it gets rid of all the grass. The doves like to feed on the wheat, and they like to land on nice, clean ground.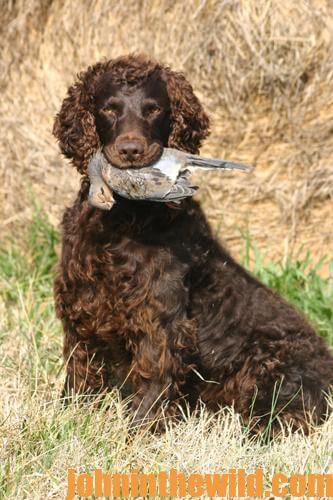 "Another thing we do in August before dove season arrives. When our sunflowers start weeping over, because those flowers are so full of seed, we defoliate our sunflower seeds. We spray those sunflowers with a defoliant like Gramoxone. We spray them with a boomless sprayer. To purchase Gramoxone, you have to have restricted-use herbicide license, and most farmers have those licenses. You can spray Gramoxone in the morning and come back that afternoon, and all the leaves on your sunflower stalks will be brown.  This allows the doves to come in, land on the sunflowers and eat the seeds that are still holding to the sunflowers, or as the sunflower seeds begin to fall, they can walk on clean ground and eat the sunflower seeds that have fallen off the sunflower heads."
Here's a helpful video about planting for doves:
* Dove Fields
https://www.carbontv.com/shows/nwtf-365/seasons/1/episodes/2/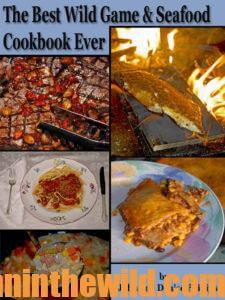 To learn delicious recipes for preparing doves, see John and Denise Phillips's "The Best Wild Game and Seafood Cookbook  Ever: 350 Southern Recipes" at https://www.amazon.com/Best-Wild-Game-Seafood-Cookbook/dp/0692234683. To see others of John's books on hunting, go to http://johninthewild.com/books/.