Editor's Note: Many years ago, I met a man named John Demp Grace, when I was turkey hunting at Bent Creek Lodge www.bentcreeklodge.com in Jachin, Alabama. Grace had built a turkey blind, and he was the first person I ever had met at that time who was taking turkeys with a bow. The evolution of that hunting blind and the skills required to harvest wild turkeys with a bow were passed down to his son, Steve Grace, who's obsessed with taking turkeys with a bow and arrow. Fifty-year-old Steve Grace from Pennington, Alabama, has been turkey hunting for 35 years and has taken 250 wild turkeys with his bow – mainly on public lands.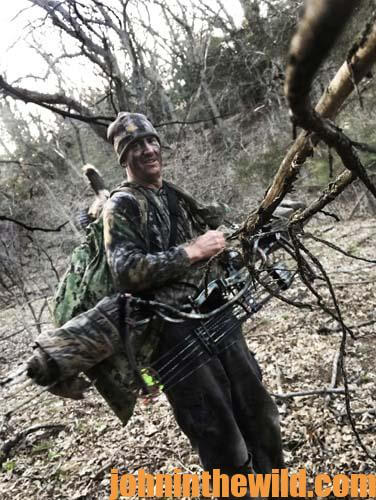 When you hunt on public lands, I know a lot of people say you're not competing with other hunters to take a gobbler, but that's not true. If you can't hunt turkeys better than the other hunters on public land, you won't get your birds. I hunt all day long – no matter which state I'm hunting. In some states that I hunt, you have to quit hunting at 12:00 noon or 1:00 pm. I always stop at the time I'm supposed to whether I've taken a bird or not. I take the shells out of my gun, put my gun in a case in my truck and then scout until dark.
Most public-land hunters don't hunt all day, especially if that public land is relatively close to a population center. Another thing I've learned about public-land hunters is they don't move around very much. When I get online and read the information on turkey forums, I'm always hearing that, "patience helps you harvest turkeys." As far as I'm concerned and with the experiences I've had, I've found that this saying hasn't been true. I bag most of the birds I take within 15 to 20 minutes after I strike a gobbler (a turkey answers back with a gobble). If I describe how I hunt turkeys on public land, I'll say persistence is what has paid off for me. I don't sit for very long when I'm calling. If I can't see a tom within 15 or 20 minutes after he's answered my call, and I think he's got hens with him, and I believe I can go find another bird that will come in quicker, I'll get up and leave that spot to go look for another turkey that's more eager to get with a hen. The only time I use patience to take a gobbler is if I feel like that's the only turkey I'll hear gobble all day long.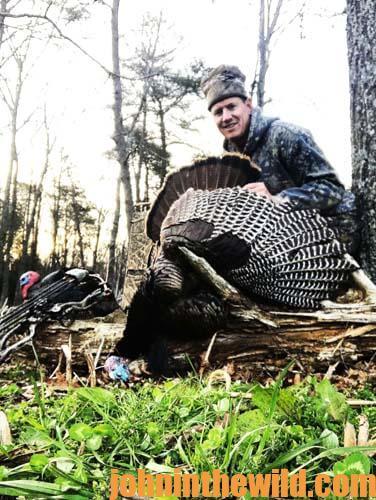 I'm often asked, "How are you locating and taking turkeys that other public-land hunters aren't finding and harvesting?" Sometimes, I'll move deeper into the woods than other turkey hunters will go, but often I'll find gobblers close to the road. I've learned that if the public land has a busy highway running through it or is on the edge of a busy highway that that's where I'll find my gobblers. Often hearing those turkeys gobble because of traffic noise is hard, but I don't hesitate to hunt 100 to 200 yards from a busy highway. I've often bagged gobblers within 100 to 200 yards of those types of highways, depending on what that state's rules are about the distance you legally can hunt from a public road or a major highway. I'm convinced that many hunters walk off and leave gobblers when they park on a road and walk into the deep woods. Maybe those gobblers just don't gobble early, or they've learned that if they gobble before daylight or gobble just as it's beginning to get light, they're in danger. But if they let the hunters walk past them, they can begin gobbling after the hunters have passed and fly down safely. One hunt I had in Tennessee that I was videoing you could see cars passing on the highway behind where the turkey was gobbling.
To learn more about turkey hunting, check out John E. Phillips's book, "The Turkey Hunter's Bible," available in Kindle and print at https://www.amazon.com/PhD-Gobblers-John-E-Phillips/dp/1542745071.
Tomorrow: Why Scout Public Lands Before Turkey Season