Editor's Note: By now all the states' turkey seasons have closed, and we're still telling tales about the turkeys we've taken, and the turkeys smarter than us. According to Mark Drury, the creator of MAD calls, a member of the Mossy Oak Pro Staff (http://www.mossyoak.com/), and the producer and the star of Drury Outdoors' award winning videos (https://www.druryoutdoors.com/), outdoorsmen are thinking about, "What can I do now to get ready for deer season and possibly take that buck of a lifetime? Although hunting is primarily people's recreation, some of us have turned that recreation into a vocation. When hunting is your job, and the way you feed your family, making sure you've done everything right before deer season gives you the best chance for being successful – not only on opening day during deer season, but throughout the entire season too."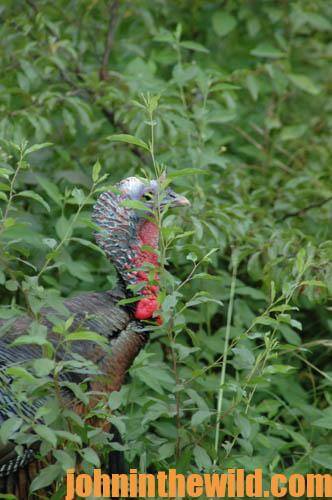 My Grandpa, Bill Ritter (my mother's dad) had a Stevens shotgun that always could win turkey shoots. When I was 16-years old, my grandpa gave me that shotgun to go to shooting matches and compete with it. After Grandpa gave me the gun, I took the gun to a gunsmith and had the stock replaced, mounted a scope on the gun and had the barrel choked-down to be ready for the shooting matches we had around home.
A shooting match (often called a turkey shoot) consisted of 30 to 40 participants who would shoot at a pine board with their shotguns. The person conducting the shooting match would make an X on the pine board, and the shooter who had pellets closest to or in the middle of the X won the shooting match. Depending on the match, you paid different amounts of money to enter one of these contests, and the payout was usually from 1st to 15th place. With that old Stevens in years past, I won 1/2 of a beef cow, hams and turkeys. When I was young, I brought home a lot of meat entering these shooting matches with that Stevens shotgun. Entering those contests enabled you to make sure your shotgun was patterning tight enough to kill a turkey. That gun always threw a great pattern and produced meat for the table.
Then I went off to college and later started Drury Outdoors. I loaned the gun to a friend, Dale Wipfler, who wanted to use the Stevens shotgun in shooting matches around home. As years went by, I forgot to whom I had loaned the Stevens. I thought about that gun a lot. But to be honest, I couldn't remember what I had done with it. So, the old Stevens and I were separated for about 30 years. I learned later that Dale had used the Stevens shotgun to compete in and win shooting matches for 2-3 years. Later he put the gun in a closet and forgot about it. One day I heard through the grapevine that Dale had found Grandpa's shotgun in his closet and wanted to get that gun back to me. Remember, it had been 30 years since I had seen that gun. I finally got that gun back this spring.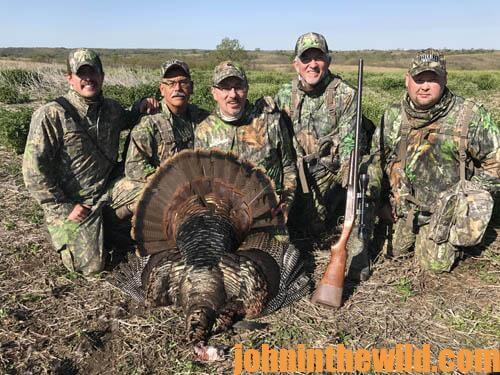 While my dad was sick before he passed, I told him, "I really want to take a turkey with Grandpa's old Stevens shotgun." I took the old gun out and patterned it with a High Brass 2-3/4- ounce load with #7-1/2 shot. At 30 yards, that ole gun produced the same true pattern I remembered it having 30 years ago when I was winning shooting matches with it. I knew I could take a turkey up to 35 or 40 yards with it. So, the spring of 2017, my brother Terry, Wade, my farm manager, Steven "Coon Dog" Coon, Chris Comstock and I wanted to see this old Stevens shotgun do what it was built to do. We found a gobbling bird and called him in to 12 yards. The Stevens proved that age had no bearing on a good shotgun's ability to down a bird. This hunt took place on May 4, 2017, and it was live-streamed while it was happening. You can see this hunt on our Drury Outdoors Facebook page. (https://www.facebook.com/OfficialDruryOutdoors/videos/1431004026942502). For Terry and myself, turkey hunting is something we enjoy with our family, and it's a way to make and preserve memories that will last longer than we do.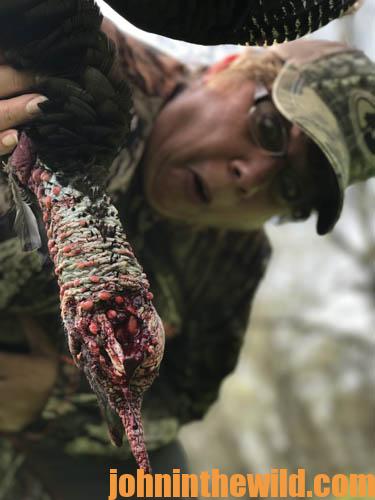 To learn more about turkey hunting, check out John E. Phillips' print, Audible, Kindle and Nook turkey books at http://johninthewild.com/books/#turkey and at www.barnesandnoble.com. You also can download a free Kindle app that enables you to read the book on your iPad, computer or SmartPhone. You can learn more about calling turkeys by going to johninthewild.com/audio-files/ for audio turkey tapes to purchase of Lovett Williams, Rob Keck and Chris Kirby, available for download to your SmartPhone, tablet or computer. For a free copy of John E. Phillips' "The Turkey Gobbler Getter Manual," go to http://johninthewild.com/free-books/ to download.
Tomorrow: Telling about Daughter Taylor's Turkey with Mark Drury