John's Note: During the post deer season, deer hunters can obtain a reasonable indication of the numbers and sizes of bucks that have eluded hunters and will be available during the upcoming season.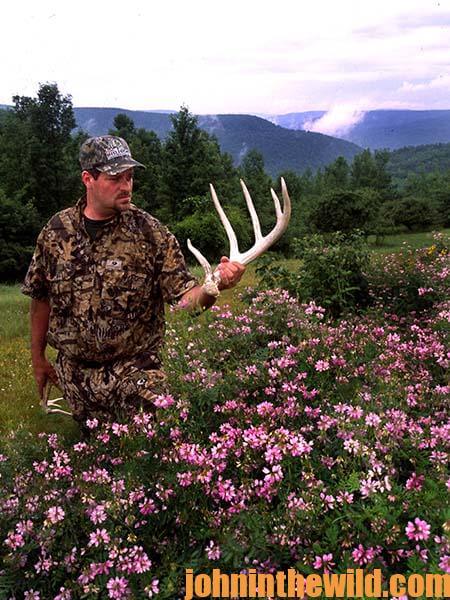 Two interrelating factors enable a deer hunter to accurately predict where and when a buck will show-up.
The first factor is to know where a deer wants to go, why it wants to go there, and what it plans to do when he arrives. The second factor is just as important – knowing where other hunters want to go, when they want to go there, how long they plan to stay there, and what they're doing when they get there. The hunter factor always will interrupt or change deer-movement patterns. So, learn where other people are hunting and avoid those areas with high hunter pressure.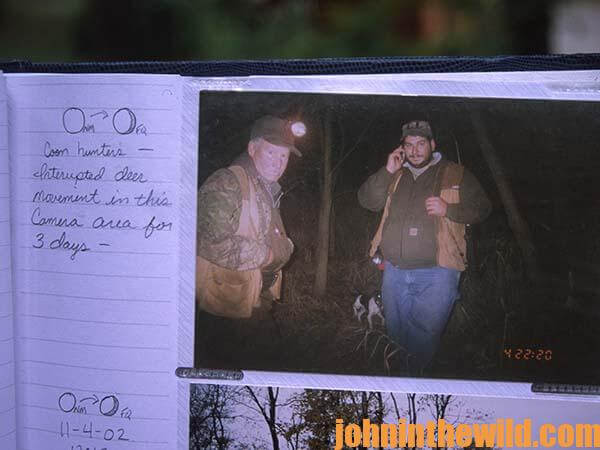 Many hunters will wait until 2 or 3 days, weeks or perhaps months after hunting season ends to take-down their tree stands. Therefore, if you scout immediately after the season and learn where these tree stands are, then you'll have a good idea of where others are hunting on the property that you hunt. Deer hunters, like deer, are creatures of habit. Often they return to the same stand sites year after year. Once you've learned where the other hunters' stand sites are, then you have as much information as the trophy buck who's avoided these hunters all season.
Good hunters are sneaky and do everything they can to disguise their stand sites. Many use screw-in or strap-on steps, so they don't have to leave their tree stands up. But these leave more markings on the trees indicating they've been there. Careful hunters may place fluorescent tacks low to the ground to show the way in and out from their tree stands in the dark so, if you go into the woods either before daylight or after sunset with a flashlight, if shining a light at night is not against the law in your state, you may be able to find their paths and learn where they're hunting.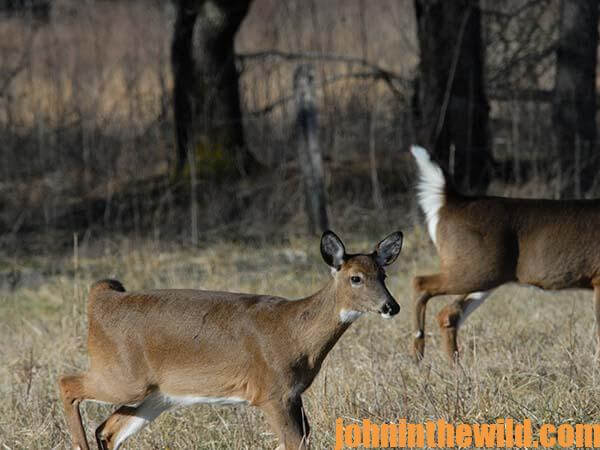 The very-best deer hunters have learned how to scout people just like they do deer and how to think like a deer thinks. The smarter, older bucks know how to dodge human odor and hunter sightings. Since they've learned where people hunt, they'll avoid these areas during daylight hours. These tactics enable you to shrink the area you have to hunt by eliminating regions of high hunting pressure as well as increasing the time you have to spend in the most-productive places.
To get "Jim Crumley's Secrets of Bowhunting Deer," click here
About the Author
John Phillips, winner of the 2012 Homer Circle Fishing Award for outstanding fishing writer by the American Sportfishing Association (AMA) and the Professional Outdoor Media Association (POMA), the 2008 Crossbow Communicator of the year and the 2007 Legendary Communicator chosen for induction into the National Fresh Water Hall of Fame, is a freelance writer (over 6,000 magazine articles for about 100 magazines and several thousand newspaper columns published), magazine editor, photographer for print media as well as industry catalogues (over 25,000 photos published), lecturer, outdoor consultant, marketing consultant, book author and daily internet content provider with an overview of the outdoors. Click here for more information and a list of all the books available from John E. Phillips.
EXPLORE MORE: you'll love these stories from John too