Editor's Note: The fastest-growing segment of the outdoors industry is women. In the last 25 years, there have been numerous women who have blazed the trails for careers in the out of doors. This week and next week, I'll highlight 14 of these inspiring ladies from my newest book, "Outdoor Women's Hall of Fame – Premier Edition" available at http://amzn.to/2AlVYJEwho have and are living their dreams as outdoor professionals. 
Today Stephanie Mallory of Birmingham, Alabama, writes for several outdoor magazines and owns Mallory Communications, a company that provides media-relations services, as well as content for websites, newsletters and other publications. She's the PR Coordinator for Realtree, writes the Realblog and provides feature content for Realtree.com.
I graduated from Auburn University in 1998 with a degree in journalism and did two internships at Southern Progress Company with "Cooking Light" and "Weight Watchers" magazines. After graduation, I went to work as managing editor for the "Community Messenger Magazine" – a weekly countywide magazine for 2-3 years. Then I read in the newspaper that outdoor writer John E. Phillips was looking for an intern. I knew his name because one of my photography professors had told me, "If you really want to work in the outdoor industry, this guy John Phillips can help you."
I grew up hunting and fishing with my dad, and I knew I wanted to be an outdoor writer. However, everyone I talked to said I probably wouldn't be. Before graduation, I had gone to the head of the journalism department and explained that my goal was to become a freelance outdoor writer. The professor said, "I don't have any advice for you on how to make that dream come true." He suggested I minor in biology. Why he suggested biology, I'll never know.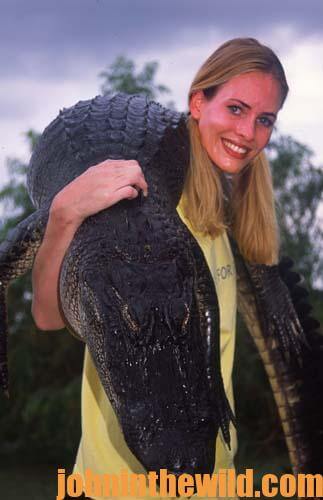 When I came in for the interview, Mr. Phillips showed me some of the magazine covers he'd shot, photos he'd taken and books and articles he'd written. I was really excited to find one person on Planet Earth who actually had become what I wanted to be. I was really hopeful that I could apprentice under Mr. Phillips.
The Beginning of Becoming an Outdoor Writer:
Well, I did, and my internship with John was a fantastic learning adventure. That experience is the very reason I'm earning a living today as an outdoor writer. There's no way I could have learned about outdoor writing, the business of being an outdoor writer and the contacts I needed to further my career without my apprenticeship. I learned how to query magazines, and how to write and edit outdoor articles. I really enjoyed too understanding the business side of being an outdoor writer. But one of the most-valuable aspects of my internship was the contacts I made in the outdoor industry. I went to trade shows. I went with John on hunting and fishing trips, and I went to writers' conferences like those held by the Southeastern Outdoor Press Association (SEOPA) and the Professional Outdoor Media Association (POMA).
During my internship, my family was worried about my future. They wanted me to have a fulltime job with benefits. They were happy that I was pursing my dream, but they were also concerned, because I didn't have an 8-5 job with benefits. No one in my family ever had had his or her own business. My mother and dad were actively looking to try and find me a job. My husband, Brett, was supportive. But toward the end of my internship, he was encouraging me strongly to get a job that was much more secure than being a fulltime, freelance outdoor writer.
John was straight-up honest with me when I came to interview. He told me I might need to spend 3-5 years to learn the art of becoming an outdoor writer. As days, weeks and years went by, I knew I was learning all the things I needed to know to be successful in business as an outdoor writer and photographer.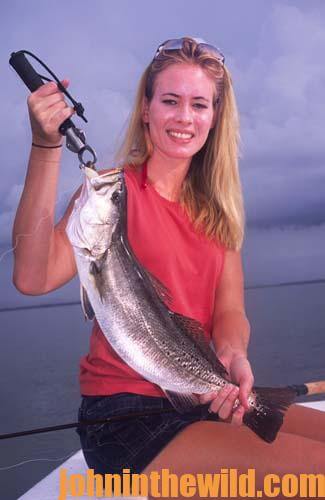 Opportunities Open Up:
Then out of the blue, Dodd Clifton, public relations and marketing coordinator at Realtree (https://www.realtree.com/), called John and said he was looking for a young person who was interested in the outdoors and had been working in the outdoors to come and work for Realtree Outdoors. He wanted someone who could write blogs, press releases and content for Realtree's website. John recommended me and handed the phone to me. I drove to Georgia to Realtree's headquarters and interviewed with Dodd. I had met Dodd several times at writers' conferences, at the Shooting, Hunting Outdoor Trade (SHOT) Show and at the Archery Trade Association (ATA) Show. I also had been on several hunts with him. So, I wasn't really unknown to Dodd. Dodd told me that they wanted me to move to Georgia and work fulltime for them. But I explained I didn't want to leave my home in Birmingham, and I'd like to work as an independent contractor for Realtree. I said I'd be happy to do whatever they wanted me to do.
I started working for Realtree as a PR coordinator, writing for the website and doing press releases. Realtree has over 2,000 licensees (people who license to use the Realtree pattern on their products). I began to get work from some of those licensees and developed my outdoor marketing business too, as well as my writing business. I continued to write magazine articles. I met a lot of editors in the outdoor industry, and I went on Realtree hunts with licensees. I represented Realtree at many nonprofit organizations, sponsors' hunts and charitable organizations' hunts that Realtree supported.
My title is still PR Coordinator for Realtree. I have a blog on the Realtree website. I travel for Realtree and represent the company at trade shows, writers' conferences and many other events in which Realtree participates. Since I came to work for Realtree, I've been able to work with between 50-100 other outdoor companies.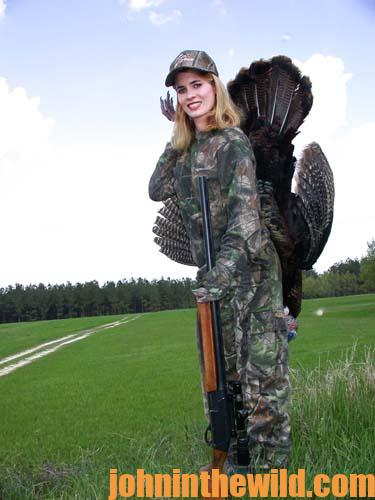 You Too Can Become a Part of the Outdoor Industry:
I'm often asked at trade shows and writers' conferences, "How do I get into the outdoor industry?" I think the one most-critical key to becoming part of the outdoor industry is to find a mentor. When I went for my interview with John, I remember he told me that when he met his mentor, J. Wayne Fears, he told John, "Do what I say, and you'll be what I am." When I accepted the internship with John, he told me the same thing, "Do what I say, and you'll be what I am." He did everything he could to help me become successful and reach my dream. He was also very keen on me meeting everyone I could and getting to know all the people in the outdoor industry, including writers, manufacturers, photographers, guides, outfitters, boat captains, editors, heads of conservation organizations and various others making up the outdoor industry. He told me, "Meet as many people as you can, and begin to learn and hone your craft as an outdoor communicator."
One of the things that really helped me was John told me that learning the craft to become an outdoor writer takes plenty of time and work. He also explained that people in the outdoors knowing who you were, what you did, and what you were all about would take several years. I found that to be the absolute truth!
The main reason that Dodd Clifton called, interviewed and hired me to work for Realtree was because he'd seen how I worked at trade shows, writer conferences and on hunts. I definitely was not unknown to Dodd. Learning the craft of outdoor writing and meeting the people required to become successful was three years well spent for me.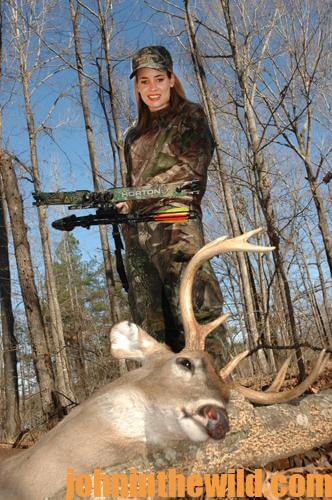 You Have to Learn about Being a Woman in the Outdoors:
I think a woman who wants to work in the outdoors must develop a thick skin. When I launched my career in the outdoors, very-few women were in this industry. I quickly realized I had to maintain a professional attitude in all that I did. People can discern if you're serious about becoming part of the outdoor industry. I guess the most-important thing I learned was that I set the tone about how people would treat me. In the past and even today, I'm often the only woman on a fishing trip or a hunting trip. In an outdoor setting, I've learned that I need to conduct myself the same way I do in a business meeting. People will treat you the way you allow them to treat you.
Today, the majority of hunts I go on are with people who are a part of the outdoor industry. Over the past 10 years, I've only had a couple of small instances where people have acted inappropriately toward me. I always have a great time outdoors, and I always try to make sure everyone else has a great time.
Right now, the future is very bright for women to get into the outdoor industry. At the trade shows and writers' conferences I attend, I'm seeing more women working and writing for outdoor companies. They're often doing blogs about the outdoors, especially in the area of marketing. Marketing is a great way for women to come into the outdoors, and I'm glad to see that the outdoor industry is welcoming this whole new breed of women who are dreaming the same dream that I've dreamed – being able to write and work as a part of the outdoor industry.
To learn more about the book, "Outdoor Women's Hall of Fame – Premier Edition" that contains the amazing stories of how 14 women captured their outdoor dream jobs, and you can too, go to http://amzn.to/2AlVYJE for information on ordering the Kindle eBook and the print book.
Tomorrow: Ashlee Lundvall – Active Outdoors Woman Who Inspires the 50 million People with Disabilities to Embrace the Outdoors
EXPLORE MORE: you'll love these stories from John too