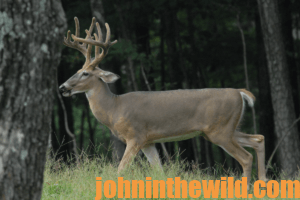 Editor's Note: Avid deer hunters recognize the importance of scouting for deer in the summertime – perhaps in places you've never considered.  
Thanks to modern technology, we don't have to spend nearly as much time scouting as we once have. Motion-sensor cameras (trail cameras), deer attractants and deer lures all can help you learn whether there's a trophy buck on your property for you to take. Since many deer hunters hunt lands that may not have trophy bucks on them, they can't take trophy bucks there. The bucks of their dreams don't exist on the lands they're hunting. Or, if that trophy buck does exist, he only may move at night.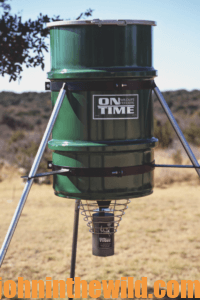 So, conduct a census of your deer herd in the summertime to determine the numbers and the sizes of bucks on the property you hunt, the buck-to-doe ratio and the bucks you want to take this upcoming season and the bucks you want to leave to grow another season. Effective deer management must involve some type of a deer census. Although you can't hunt over bait in many states, feeding and attracting deer before hunting season begins is legal and offers the best information in the shortest time for the least amount of work. But be sure to know your state's laws governing feed and attracting deer. Most biologists agree that to get the most-accurate census, you need a bait station and a trail camera for every 100 acres of property you hunt. According to Dr. Grant Woods, one of the nation's foremost deer researchers and biologists, "You'll see about 85% to 95% of the deer living on your property by using a trail camera and some type of feeder or deer attractant for every 100 acres you're hunting."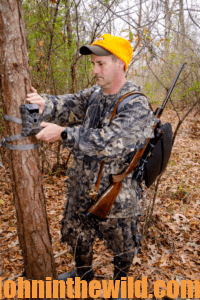 You can use camouflaged automatic feeders as deer lure at salt licks and/or agricultural crops to get the deer to walk within the range of a trail camera. Although there's some debate as to whether flash trail cameras spook deer and infrared cameras don't, many hunters prefer to use infrared motion-sensor cameras. Make sure you choose a camera that will take large flash cards or that has a tremendous amount of memory. More than likely you'll draw-in a number of deer to your bait station, and your camera will get a large number of photographs. After you get the photographs taken from your trail camera, sit down, and study them carefully. Look for the bucks you want to try to take this season off that property. Just as importantly – once again identify the bucks you want to leave to grow another year. 
By having cameras and baiting stations in various sections on the property you plan to hunt, you can determine the sizes and the numbers of older-age-class bucks on your land. You also can get a fairly-good idea of what bucks should show-up in which areas at specific times of day and night. By having pictures of the bucks on your property, you then can give these photos to the hunters who hunt certain parts of your property. Then they can better identify what's a shooter buck and what's not.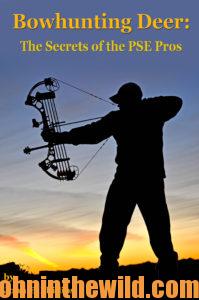 To learn more about hunting for deer, check out John E. Phillips' book, available in Kindle and print, "Bowhunting Deer: The Secrets of the PSE Pros" (http://amzn.to/VBr1qW) and 
"How to Hunt and Take Big Buck Deer on Small Properties," available in Kindle, print and Audible versions at (http://amzn.to/1vIcj4m). You may have to copy and paste these links into your browser. (When you click on the books, notice on the left where Amazon says you can read 10% of this book for free and hear 10% for free). On the right side of the page and below the offer for a free Audible trial, you can click on Buy the Audible book. To see more of John's deer-hunting books,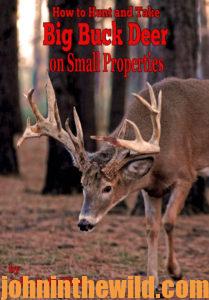 check out https://www.amazon.com/John-E.-Phillips/e/B001HP7K6O, click on all formats and look at the bottom of the page to see books. 
Tomorrow: Continue to Use Trail Cameras