John's Note: For the past 44 years, I've earned a living from working in the outdoors – first as a taxidermist for 10 years, then as a writer, a consultant, an Internet content provider and a book author. Thousands of ways exist to make a fulltime or a parttime living if your heart is in the outdoors, and your body is in a job that work at to provide food for your family. At Blue Bank Resort's Fins and Feathers Festival (www.bluebankresort.com or 877-258-3226) on Reelfoot Lake in northwestern Tennessee, in early October, 2015, I also learned about buying, selling and collecting waterfowl calls. If you're interested, you need to know one of the outdoor individuals I met at the festival – Bob Wiseman of Winchester, Tennessee, who represents the Callmakers and Collectors Association of America (www.ccaa.org and 731-694-0760).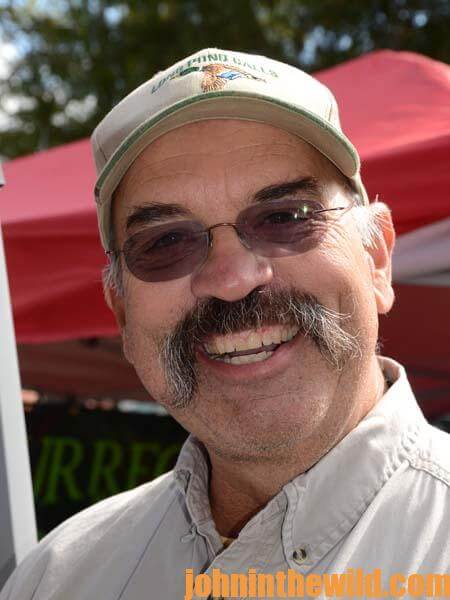 "We have about 300 members in our organization," Bob Wiseman explains. "The reason someone joins the CCAA is because we promote the art of call making and the sport and the investment opportunities that are available for call collectors. Crafting custom waterfowl calls is a true American art form. Although we have members in Canada, Russia and scattered around the world, the majority of custom callmakers live in the U.S., primarily along the Mississippi Flyway from Illinois to Louisiana. The organization was formed when a group of call collectors gathered at a vintage waterfowl collectible show in 1987 in St. Charles, Illinois. The group decided there needed to be an organization to promote making and collecting duck calls as an art form. There were 32 founding members, and that number has grown to 300 members now. But there have been as many as 500 members at times. We typically meet in St. Charles at the Midwest Decoy Carvers Symposium, Collectors Show and Swap Meet and have our annual meeting too.
"The most-expensive duck call I've ever seen purchased at an auction sold for $107,000, was made by J.T. Beckhart of Missouri and was a one-of-a-kind carved in the early 1920s. When you buy a custom, hand-made waterfowl call, you're buying a part of history, a piece of art and a time capsule of a man's life. Mr. Beckhart was a market hunter during the days when watermen harvested waterfowl to sell at meat markets for their livelihoods. In Mr. Beckhart's day, he whittled his duck calls with a pocket knife. The Glodo brothers also were call makers around the turn of the 20th century, and their calls are highly sought after. Victor Glodo, who settled at Reelfoot Lake, crafted custom calls that today still sell for top dollar, mainly because they're hard to find, and only a limited number of them are left. If you can locate one these calls, it's almost worth its weight in gold.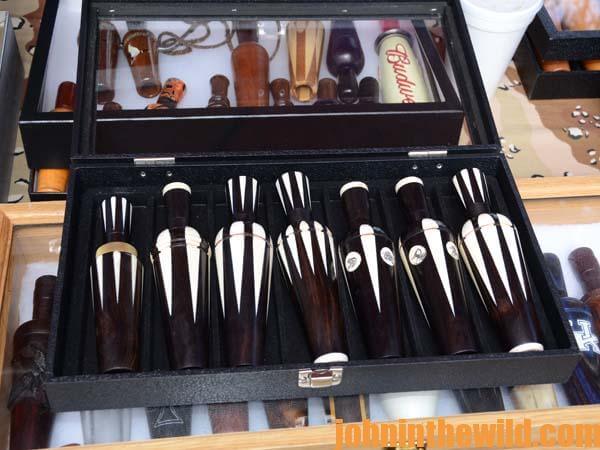 "But the value in duck calls isn't limited to the old-time custom duck call makers. Today quite a few men preserve the art of making custom calls, and their calls will sell for $1200 +, with some selling for $2,000 – $3,000 each. The value of a modern-day hand-carved duck call is often in the amount of the time the carver has spent crafting it and the ornate detail he's carved into the call. Our association has several different categories of custom calls, with one being the Working Call category. These duck calls are custom-made primarily to call in ducks. Then we also have a Fancy Call Division where calls will call ducks but are primarily works of art."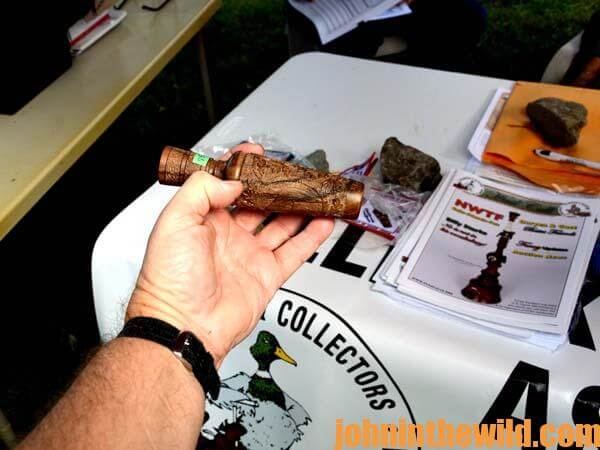 By going to the CCAA's website, you can learn the dates and places of the swap meets, get a members' list, a membership application and more.
To learn more about the many facets of the outdoors, you can purchase John E. Phillips' eBooks and print books at http://www.amazon.com/John-E.-Phillips/e/B001HP7K6O/ref=sr_tc_2_0?qid=1445614446&sr=8-2-ent. You also can download free books on cooking crappie and catfish and making jerky besides some other titles at http://johninthewild.com/free-books.