Editor's Note: Skeet Reese of Auburn, California, is one of the top five tournament anglers of all time, has earned over $3.5 million and has won both the Bassmaster Classic and Angler-of-the-year title. Today he'll tell us how he fishes the relatively-mild and balmy waters of California during January and February.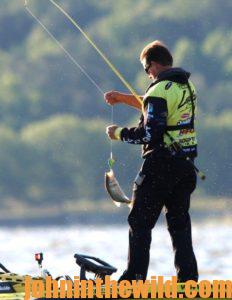 I like two lakes at this time of year – Don Pedro Lake in northern-central California in the foothills near Modesto and Stockton and Clear Lake in northern California, which is about 4-hours north of San Francisco. Both of these lakes home giant bass. In January and February, the biggest bass will be caught in these lakes. 
At Don Pedro Lake, you can catch bass in the 15- to 18-pound range. In Clear Lake, you can take bass in the 13- to 14-pound range and numbers of fish in the 5- to 8-pound range. At Don Pedro Lake, which is a big, deep, clear-water reservoir, the bass will be staged at the mouths of creeks and on main points and secondary points going back up the creek where they plan to spawn. The bass will be holding in about 15 to 30 feet of water, and they may move up more shallow, if there's a warming trend.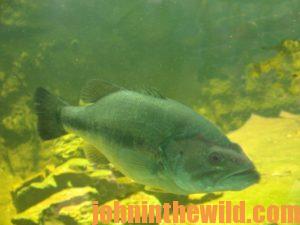 Bass will be looking for pea gravel and chunk rock, and if you can find stumps mixed in with that pea gravel and rock, you'll almost certainly locate a bass. Bass will also be concentrated at the mouths of the creeks and the man-made sloughs. They'll be piled-up in the mouth of any backwater site.
If I had to fish one lure in both lakes at this time of year, I'd choose a Lucky Craft Pointer 128 (http://www.luckycraft.com/luckycrafthome/Products/jerkbait/),

which is a big jerkbait in clear-lake-hitch, ghost-minnow and chartreuse-shad colors. I'll catch some giant bass with this bait on 12-pound-test fluorocarbon line because that line will help the bait sink really low. I jerk the bait twice, and then a third time, I jerk it really hard and let it sit still in the water for 10 to 30 seconds before I move it again. Most of the time, the bass will bite when you dead-stick or not move the bait.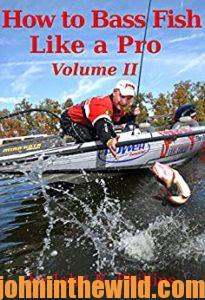 To learn more about catching bass, check out John E. Phillips' latest book just published in October, 2020, "How to Bass Fish Like a Pro, Volume II," at https://amzn.to/3kb0QI6, available in Kindle and print and soon to be available in Audible. You may have to copy and paste this click into your browser. 
Tomorrow: James Niggemeyer's Tips for Southern January Bassing