John's Note: School is out, you're at the lake, the weather is hot, and fishing is no good – or is it? You can have some of the best fishing of the year for you and your family, if you follow the advice of a 40-year veteran fishing guide and tournament crappie fisherman, Jackie Wayne VanCleave (731-538-2547 or 731-431-9700) of Samburg, Tennessee.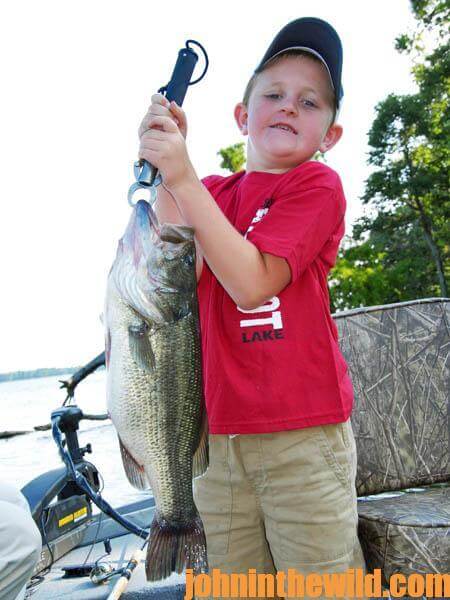 This time of the year, I look for duckweed, a plant that's locally called seed moss, that blows over the lily pads.
The bass will get under that seed moss and hide to attack schools of minnows. Too, we fish "bunching spots" where there's a deep hole in shallow water. Underwater logs also are a good place to find bass right now. If I'm fishing in the lily pads, I use 25-pound-test line. For underwater logs, I prefer 14-pound-test line. The biggest bass I've ever caught on Reelfoot Lake weighed 8-1/2-pounds, but the average bass here weigh about 2-1/2- to 4-pounds each.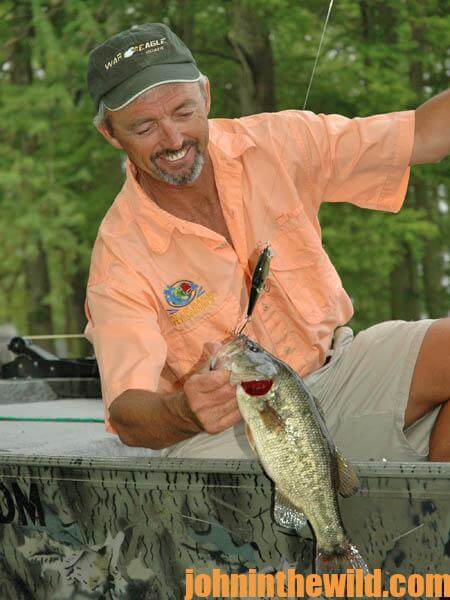 Some of my favorite lures are the jig and pig, plastic lizards, plastic worms, spinner baits and buzzbaits. I like top-water lures, especially early in the morning before the sun gets high. My favorite lure for early-morning fishing and late in the evening just before dark is the buzzbait. After the morning bite is over, I start fishing the jig and pig, the plastic worm and/or the plastic lizard.
To get to the spots we want to fish, we often have to do what I call "tree barking," bumping our boat through narrow places and trees to get to a spot. What I like about the War Eagle boat www.wareagleboats.com is that when we're bumping those trees, they don't knock the finish off my boat, and the boat's aluminum doesn't crack or bend. Even if I've been bumping trees all day, when my boat gets back to the launch, you'd never know that we had several tree encounters. Of course you can't get your boat up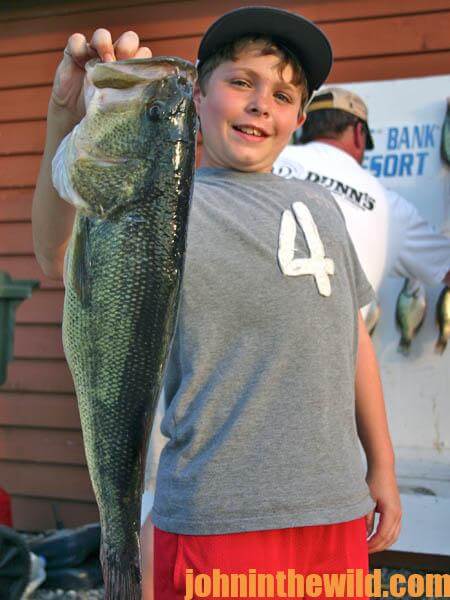 on plane running 50 miles per hour, hit a tree head-on and not damage your boat, but we bounce off logs and trees every day. So, I have to have a tough, safe, stable boat, especially when I'm guiding a family.
To get "Crappie: How to Catch Them Spring and Summer," "For Hot-Weather Fishing Success, Head to Reelfoot," "Reelfoot Lake: How to Fish for Crappie, Bass, Bluegills and Catfish and Hunt for Ducks,"click here to get these books.
About the Author
John Phillips, winner of the 2012 Homer Circle Fishing Award for outstanding fishing writer by the American Sportfishing Association (AMA) and the Professional Outdoor Media Association (POMA), the 2008 Crossbow Communicator of the year and the 2007 Legendary Communicator chosen for induction into the National Fresh Water Hall of Fame, is a freelance writer (over 6,000 magazine articles for about 100 magazines and several thousand newspaper columns published), magazine editor, photographer for print media as well as industry catalogues (over 25,000 photos published), lecturer, outdoor consultant, marketing consultant, book author and daily internet content provider with an overview of the outdoors. Click here for more information and a list of all the books available from John E. Phillips.