John's Note: School is out, you're at the lake, the weather is hot, and fishing is no good – or is it? You can have some of the best fishing of the year for you and your family, if you follow the advice of a 40-year veteran fishing guide and tournament crappie fisherman, Jackie Wayne VanCleave (731-538-2547 or 731-431-9700) of Samburg, Tennessee.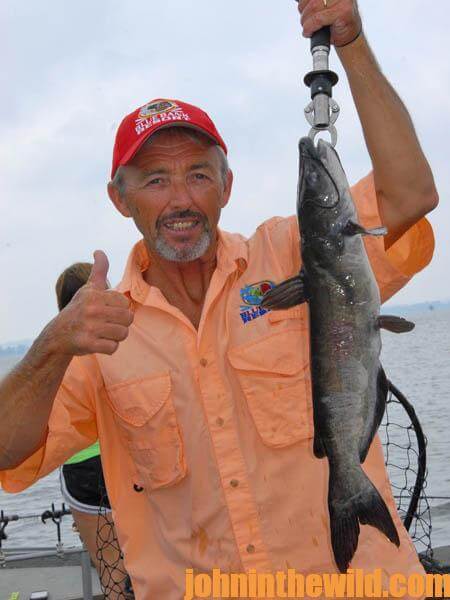 During the hot summer months, many families like to catch catfish.
We use many-different baits to catch cats. I like Strike King's Catfish Dynamite http://www.landbigfish.com in different flavors, as well as deer meat, hot dogs, Catalpa worms, night crawlers and red worms. My favorite is the Strike King catfish bait, because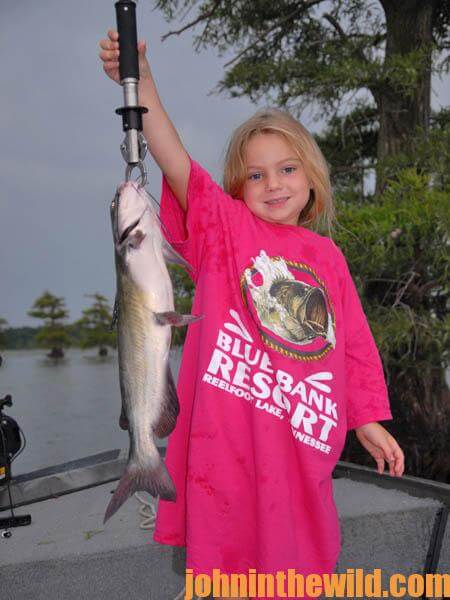 it's convenient and easy to use. We can't guarantee how many cats we'll catch in 4 or 5 hours of fishing, but we generally we catch plenty.
Catfish are pretty much a sure bet here on Reelfoot. We may catch 10 or as many as 50, depending on the skill of the angler, and where the catfish are feeding. When you have a family fishing for catfish, everyone has a good time. Granddads bring their grandchildren, single parents bring their kids, and sometimes we have moms and dads and three kids catching cats all at one time. They'll all have a lot of fun and catch a lot of fish.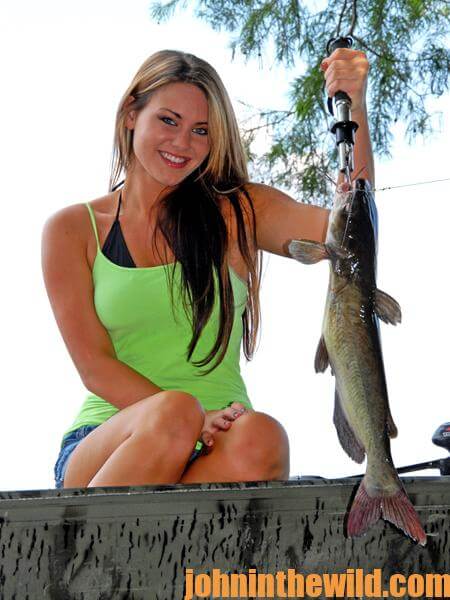 To get "Crappie: How to Catch Them Spring and Summer," "For Hot-Weather Fishing Success, Head to Reelfoot," "Reelfoot Lake: How to Fish for Crappie, Bass, Bluegills and Catfish and Hunt for Ducks,"click here to get these books.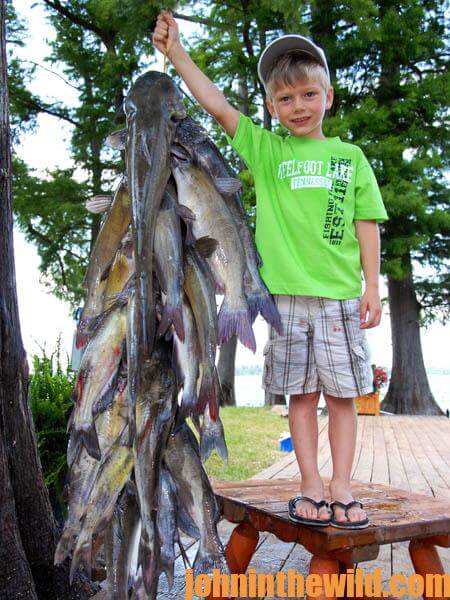 About the Author
John Phillips, winner of the 2012 Homer Circle Fishing Award for outstanding fishing writer by the American Sportfishing Association (AMA) and the Professional Outdoor Media Association (POMA), the 2008 Crossbow Communicator of the year and the 2007 Legendary Communicator chosen for induction into the National Fresh Water Hall of Fame, is a freelance writer (over 6,000 magazine articles for about 100 magazines and several thousand newspaper columns published), magazine editor, photographer for print media as well as industry catalogues (over 25,000 photos published), lecturer, outdoor consultant, marketing consultant, book author and daily internet content provider with an overview of the outdoors. Click here for more information and a list of all the books available from John E. Phillips.