John's Note: School is out, you're at the lake, the weather is hot, and fishing is no good – or is it? You can have some of the best fishing of the year for you and your family, if you follow the advice of a 40-year veteran fishing guide and tournament crappie fisherman, Jackie Wayne VanCleave (731-538-2547 or 731-431-9700) of Samburg, Tennessee. 
There are very-few people who fish and hunt with Jackie Wayne VanCleave who at some time during the day don't say, "I wish I had your job."
During the spring and summer months, VanCleave not only fishes for crappie, bluegills, catfish and bass, but he also is a tournament crappie fisherman, traveling all-over the country and competing against some of the top crappie fishermen in the nation. Starting in September, VanCleave will guide duck hunters for teal and wood ducks during the early duck season on Reelfoot Lake. Then he's back to fishing – mainly for crappie and bass – and taking an occasional catfish trip. When duck season rolls around, VanCleave will be in a duck blind almost every day of duck and goose season. He gets a small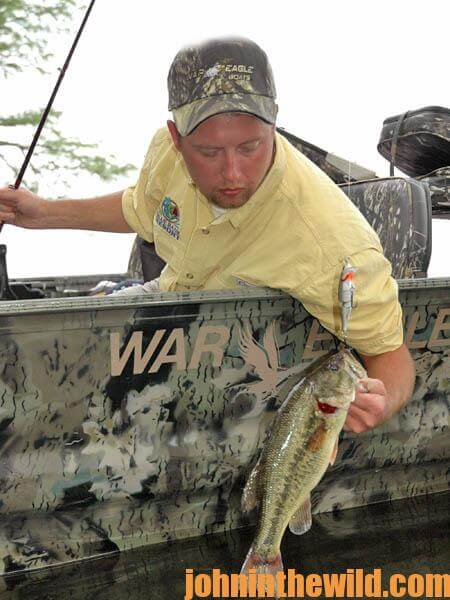 break during February, but then in March he starts back guiding for crappie and bass. VanCleave is guiding hunters and fishermen for nearly 250 days a year. You may ask, "What makes Jackie Wayne VanCleave one of the most-popular hunting and fishing guides in the nation?" This is a worthwhile question to ask if you're serious when you say, "I wish I had Jackie Wayne VanCleave's job."
* VanCleave has been hunting and fishing ever since he could walk. I think sometimes the crappie and the bass call VanCleave to find out where they need to be each day. Before the winter migration of ducks in Canada south, the ducks probably call VanCleave to learn what the weather will be like when they get to Reelfoot. VanCleave is a student of wildlife and fish. He knows the places where the fish and the waterfowl will be before they arrive, because his computer-like brain has logged this type of information for more than 50 years.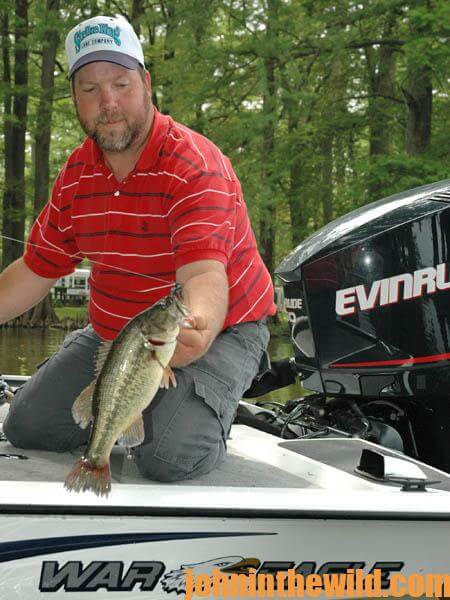 * VanCleave also has excellent people skills. He knows how to make sure that children, adults, older sportsmen and outdoorsmen of all nationalities, races and cultural backgrounds not only have a good time when they go fishing with him, but also enjoy successful hunting and fishing trips.
* He has jokes and funny stories to share that will require a stand-up comedian to have a staff of 12 joke writers writing jokes every day, and VanCleave tells those funny stories with the skill and mastery of a high-priced comedian.
But, most of all, Jackie Wayne VanCleave has one of the rarest human traits found in our society today. He has a servant spirit. He truly tries to serve his clients and put them first in every aspect of the day they go hunting or fishing with him. If you want a job like Jackie Wayne VanCleave has, then do what he does, and you can be what he is.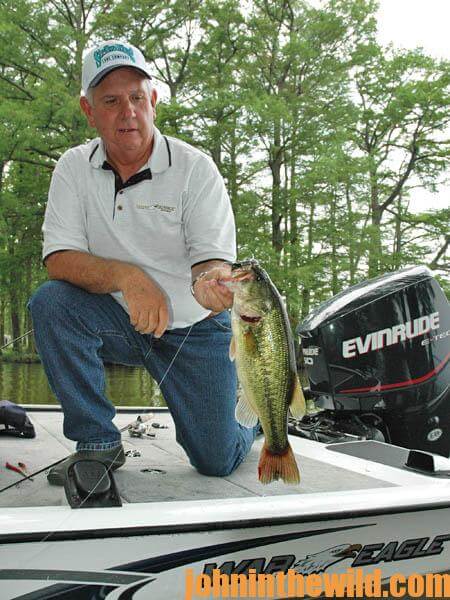 To get "Crappie: How to Catch Them Spring and Summer," "For Hot-Weather Fishing Success, Head to Reelfoot," "Reelfoot Lake: How to Fish for Crappie, Bass, Bluegills and Catfish and Hunt for Ducks,"click here to get these books.
About the Author
John Phillips, winner of the 2012 Homer Circle Fishing Award for outstanding fishing writer by the American Sportfishing Association (AMA) and the Professional Outdoor Media Association (POMA), the 2008 Crossbow Communicator of the year and the 2007 Legendary Communicator chosen for induction into the National Fresh Water Hall of Fame, is a freelance writer (over 6,000 magazine articles for about 100 magazines and several thousand newspaper columns published), magazine editor, photographer for print media as well as industry catalogues (over 25,000 photos published), lecturer, outdoor consultant, marketing consultant, book author and daily internet content provider with an overview of the outdoors. Click here for more information and a list of all the books available from John E. Phillips.