Editor's Note: Thirty-five-year-old Brandon Palaniuk of Hayden, Idaho, has been a bass pro for 11 years and the Angler-of-the-Year and has earned $1.7+ million fishing. To learn more about Brandon, visit his Facebook page at https://www.facebook.com/brandonpalaniuk/.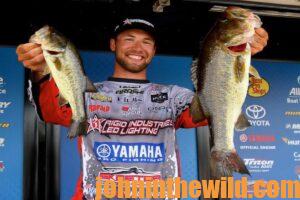 I've made over $1.7 million competing in bass-fishing tournaments. Growing up, I've seen the evolution of the depth finder, which is one of the most-significant changes in bass fishing in recent history. Today, depth finders make a huge difference in an angler's ability to find and catch bass quickly. Depth finders aren't required in tournament bass fishing, but if you're striving to compete at the very-highest level, they're a must. There's a real war going on in the depth-finder industry to consistently improve the features and clarity of what you see underwater. Each year more and more things are available for a bass fisherman to learn from his depth finder to make him more efficient at finding and catching bass.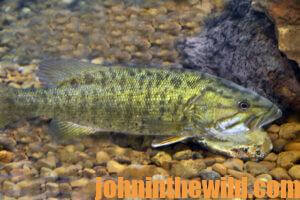 Depth finders have streamlined our practice days. We can find and mark locations where we see or expect to catch bass in less than half the time that we could three or four years ago. When I first started fishing competitively more than a decade ago, I was using a small black-and-white Lowrance (https://www.lowrance.com/) unit. Today, I have four Humminbird Solix 12s (https://www.humminbird.com/learn/fish-finder-series/solix) on my boat. That first Lowrance unit had two basic features: 2D sonar and mapping. My Humminbird units have tons of screens and features that allow me to learn just about everything I want to know about the bass and the lake I'm fishing. Most of the professional fishermen today will have four or five depth finders on their boats, showing how critical depth finders are to the bass-fishing industry. You need four to five depth finders on your boat because the bigger the screen on your depth finder, the more clarity you can get from the function you're using.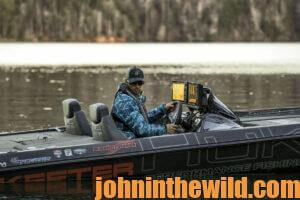 I like to have four depth finders: two Humminbird Solix 12s up front on the casting deck and two on the console of my boat. I have a mapping screen and 2D sonar on the depth finder on the left side of my console and a Mega side/down imaging screen on the right side. This way, I have the best views to find structure, see the bass and know exactly where they are on the lake. I use my 2D sonar when I'm driving my boat on-plane and do the same thing when I'm idling, except I also use the side scan to get a closer look at the underwater structure and the fish. Another thing that I like to do is split the screen on each of my depth finders to give me two different views of where I'm fishing. I also can split the screen into four sections, but I seldom do that, since the images aren't as clear. The bigger screen I can look at, the more detail I can get.
Turkey season may be over, but you can become a better turkey caller for next season by listening to turkey calling experts. You'll be able to hear 10% for free of the "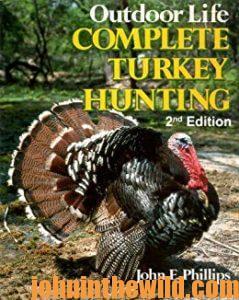 " audible book at https://www.amazon.com/gp/product/B09Z5JHY42/ref=dbs_a_def_rwt_hsch_vapi_taud_p3_i4
On the right side of the page and below the offer for a free Audible trail, you can click on Buy the Audible Book. If you have any questions, please email me at [email protected]. You also can buy the Kindle version of the book at https://www.amazon.com/gp/product/B00IXXJWOQ/ref=dbs_a_def_rwt_hsch_vapi_taft_p1_i4
and the print version of the book at https://www.amazon.com/gp/product/1720096821/ref=dbs_a_def_rwt_hsch_vapi_taft_p7_i7. You may have to copy and paste these links into your browser.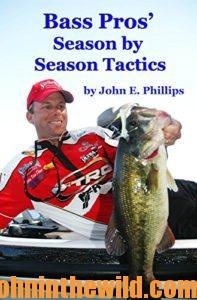 To learn more about catching bass, check out John E. Phillips' book, "Bass Pros: Season by Season Tactics," available in Kindle, Audible and print versions at https://www.amazon.com/gp/product/1987482832/ref=dbs_a_def_rwt_hsch_vapi_taft_p7_i4
You may have to copy and paste this click into your browser. When you click on this book, notice on the left where Amazon says you can read and hear 10% of the book for free. On the right side of the Audible page for this book and below the offer for free Audible trial, you can click on Buy the Audible with one click.
Tomorrow: More Depth Finder Essentials for Bass