Editor's Note: Ducks have come to Beaver Dam on a 1,500-acre oxbow lake, south of Memphis, Tennessee, near Dundee and Tunica, Mississippi, 38 miles from the Mississippi River for eons. But harvesting ducks isn't the only reason hunters flock there. More importantly, a trip to Beaver Dam is a step back into waterfowling history that enables you to go home with memories that last forever. Today, a portion of this lake is privately owned by Mike and Lamar Boyd and surrounded by corn, soybean and rice fields that draw in ducks. It's historically been a great place to catch crappie and bass too with its 1-1/4 miles of open lake surrounded by standing cypress trees and cypress swamps on both ends of the lake. (All Live Waterfowl Photos Courtesy of George Lee Photography)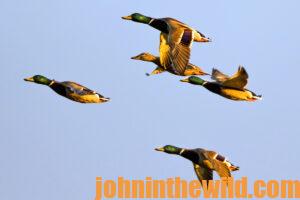 "Successful duck calling is not only about how well you can blow a duck call, but how well you can read ducks," Lamar Boyd, the owner of Beaver Dam, explains. "Can you see and understand what impact your calling is having on ducks? I usually know by the first couple of flights of ducks that I work in the morning how I should call to other flights of ducks the rest of the morning. I usually try and call to the ducks aggressively (call loudly, and a lot) until I see that I'm getting a negative reaction from the ducks in the air. Most of the time, if the ducks will flare away from the blind, I know I've done something wrong or something they haven't liked in the way I'm calling. So, at that point, I try to understand how-much is too-much calling and how loud is too loud. The next time I have a chance to call those ducks, I may call them with not as much volume and not as many calls."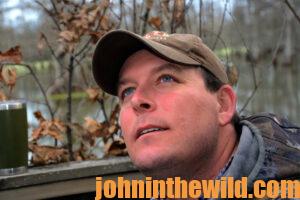 Boyd says he can tell by the cadence of the duck's wingbeats whether they like his calling or not. "Instead of flying flat-out, the ducks may drop their tails some, if they like the calling they're hearing, and start to circle to take another look at my decoys. That's what I really like about calling ducks: being able to see what effect, whether negative or positive, my calling is having on that flight of ducks on that day.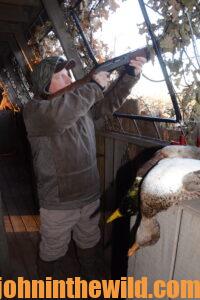 "I've also learned that on calm days when there's not much wind, and you don't see numbers of songbirds or squirrels feeding in trees, nature seems to follow that same pattern. On those days, I quiet my calling way down and don't call as frequently. But, if you have a day where you see numbers of animals out, and everything in nature seems to be out moving and talking, those are generally the days ducks will react positively to louder calling and more calling."
To learn more, you can visit the Boyds' website at https://www.beaverdamducks.com/; call Mike Boyd at 662-363-6288 or email him at [email protected]; or, call Lamar Boyd at 662-910-0102 or email him at [email protected].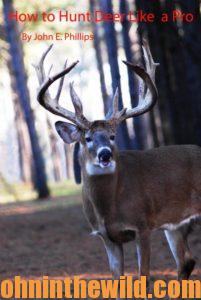 For more information about John E. Phillips' hunting books, visit www.amazon.com/author/johnephillips. To learn more about hunting deer, check out John E. Phillips' book, "How to Hunt Deer Like a Pro," available in Kindle, print and Audible versions, at (http://amzn.to/YpoQHA). You may have to copy and paste this link into your browser. (When you click on this book, notice on the left where Amazon says you can read 10% of the book for free, and you can hear 10% for free). On the right side of the page and below the offer for a free Audible trial, you can click on Buy the Audible book. Go to
https://www.amazon.com/gp/product/B00AN7GDW4/ref=dbs_a_def_rwt_bibl_vppi_i47 to learn about John and Denise Phillips' cookbook, available in Kindle and print, "The Best Wild Game and Seafood Cookbook" that includes an entire chapter on bird recipes, including recipes for their favorite duck dishes.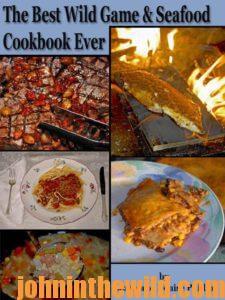 Tomorrow: How to Guide to Green Timber Ducks