Editor's Note: The late Steve Puppe, who lived in Hamilton, Montana, hunted and guided for elk all his life and had a TV show on the Outdoor Channel.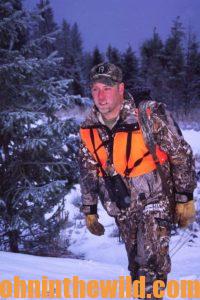 When I hunted with Puppe, Puppe confessed that many elk hunters didn't recognize the importance of using navigation equipment in elk country. "A very-important tool for the elk hunter is a hand-held GPS (Global Positioning System). When I'm scouting, I mark the locations of fresh wallows, places where I've seen elk, and areas I want to get to for spotting or hunting elk on my GPS. But another big advantage to the GPS is if we get an elk down, I can take the shortest route to my vehicle, and then know how to drive or walk right to the spot where the downed elk is. But also take your compass and map with you. If you're hunting in a deep canyon, you may not be able to get the satellite signals you need to enable the GPS to work as it should. Always put the compass, your map and the GPS in a waterproof bag. The better navigation system you have, the quicker and more hassle-free your elk hunt will be."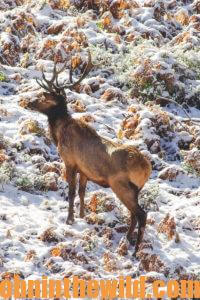 Too, Puppe confessed that many of his hunters didn't know where or how to hunt elk. The where of hunt sites included what Puppe called fringe areas, perhaps 1/4-mile of public land that butted up against private property. "Elk know they can find sanctuary on private land when hunting pressure builds on public land. If you can hunt that fringe area next to the private property, you'll usually find good numbers of elk and decent-sized bulls there." Puppe told me that I might have to ask the landowner if I could cross his property to reach the public land on the edge of that landowner's land. Or, I might have to walk several miles to those fringe areas that elk hunters seldom hunted because reaching these areas was difficult.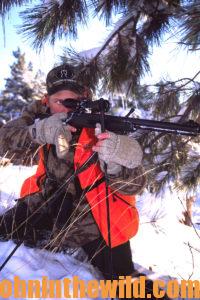 Puppe taught his hunters how to hunt by climbing above meadows with deep draws coming into them and glassing those areas. Puppe also road hunted – not hunting or shooting from the road but scouting while riding roads on public lands to cover ground to see the elk he wanted to hunt.
"Elk are social animals, and they spend a lot of time in herds," Puppe emphasized. "You can walk for days and never find an elk, unless you have a game plan."
Hunters hire guides because the hunters don't know how, where and/or when to call elk. Now you understand what some of the nation's top elk guides know that can help you hunt elk successfully this season.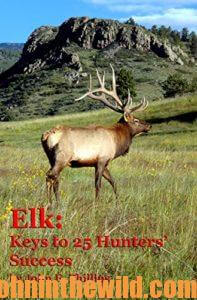 To learn more about hunting elk successfully, check out John E. Phillips' book, "Elk: Keys to 25 Hunters' Success," available in Kindle, print and Audible versions at https://amzn.to/2IDszQk. You may have to copy and paste this click into your browser. (When you click on this book, notice on the left where Amazon allows you to read and hear 10% of the book for free). On the right side of the page and below the offer for a free Audible trial, you can click on Buy the Audible with one click.
Tomorrow: Forever Elk by Nate Treadaway