Editor's Note: Mark Land of Cartersville, Georgia, worked for Muzzy Broadheads (https://www.feradyne.com/muzzy-broadheads/) for 20 years. He's been bowhunting since 1977 and has been big-game guiding for 15 years. "Georgia is where I call home, but sometimes I like to walk the Florida beaches and also guide for Fulldraw Outfitters (https://www.colorado.com/hunting/fulldraw-outfitters) in Augilar, Colorado. I hunt at high altitudes (about 7,000 feet or higher) in the Colorado Mountains, and how we hunt is somewhat different from what flatlanders in the East know." To learn more about Mark, visit his Facebook page at https://www.facebook.com/people/Mark-Land/100003101287281.
An elk guide needs in his pack:
* Binoculars that he doesn't leave inside the pack.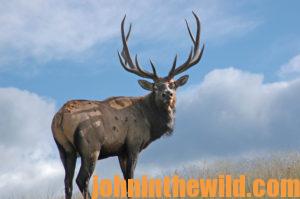 * A pen. The guide is responsible for keeping the hunter legal. As soon as an animal hits the ground, it has to be tagged. This is the most-important part of the hunt because as soon as we get to camp, the hunter will need the tag. The guide has the responsibility to ensure that the hunter's tag is signed and good for the area where the elk is killed.
* Zip ties.
* Water – Badlands Hunting Hydration Packs (https://www.badlandsgear.com/products/hydration-reservoir) are a good way to carry water. These packs are filled with water and have a tube that runs from the bladder and over the guide's shoulder. Then all the hunter has to do is suck on the tube any time he wants water. I love this form of hydration system because it's easy to access and doesn't make any noise in my pack. I also carry 1-2 bottles of extra water, so that if my client runs out, I'll have water to give them.
* A radio – if there isn't good cell service.
* GPS – Normally, I don't carry a hand-held GPS with me because I'm familiar with most of the areas that we'll be hunting. However, if we're going deep into the backcountry to places I'm not as familiar with, I will carry a hand-held GPS receiver.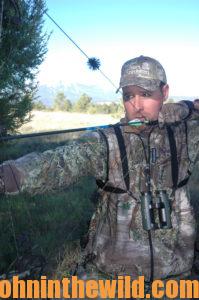 * Rope.
* A flashlight and extra batteries.
* Tracking paper (toilet paper).
* Flagging Tape – If we have an elk down, I can leave my hunter, go to t   he nearest road and put the flagging tape out from the road back to the elk. Then the guides coming to help us can find their way to us quickly and easily to get the elk meat out.
* Elk bugle tube.
* 3-4 diaphragm elk calls.
* Emergency ponchos – in case my hunter left his back at camp.
* Knives – I especially like Havalon (https://www.havalon.com/) knives with their sharp surgical blades or knives made by Outdoor Edge (https://www.outdooredge.com/). The Havalon knives are one of the top-5 best inventions for the hunter in my opinion.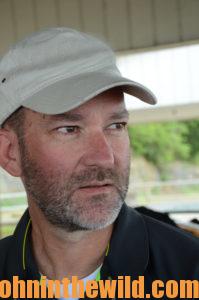 * Saws – Very rarely do we need a saw, but I always bring one. I can break an elk down fairly quickly with just a knife. I usually can field dress, skin and quarter an elk with only two or three blades – depending on how much hide I have to cut.
* First aid kit – This kit usually includes Benadryl, aspirin, ibuprofen, tape, band aids and other items. To prevent medical problems, we also teach our hunters to breathe deeply through their noses and exhale out their mouths. There is also a product that hunters can use to help them while on a hunt called Boost Oxygen (https://www.boostoxygen.com/) that consists of a lightweight aluminum can with a mask and plastic covering containing at least 100 puffs of pure oxygen.
To learn more about elk hunting, check out John E. Phillips' books, "PhD Elk: How to Hunt the Smartest Elk in Any State" and "Secrets for Hunting Elk," both available at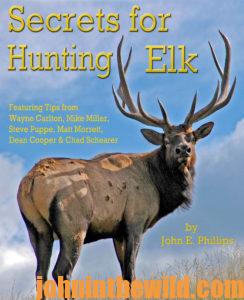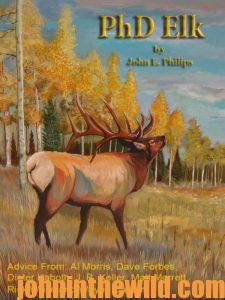 http://amzn.to/WkbAWa and http://amzn.to/WGb9le, by copying and pasting the click into your web browser.
Tomorrow: What's the Most Important Equipment for a Successful Elk Hunt with Mark Land