Editor's Note: Three elements cause deer to move – fear, sex and food. Once the hunter understands these three elements, he can predict deer movement more effectively and determine where and when a deer will show up. Fear usually plays a role in deer movement when hunter pressure is intense. Sex influences deer movement during the rut. However, every morning when a deer wakes up, he must decide what he's eating for breakfast. Deer usually will eat something almost every day. Therefore, a food supply, as it relates to deer, may be the most-dependable ingredient for harvest success.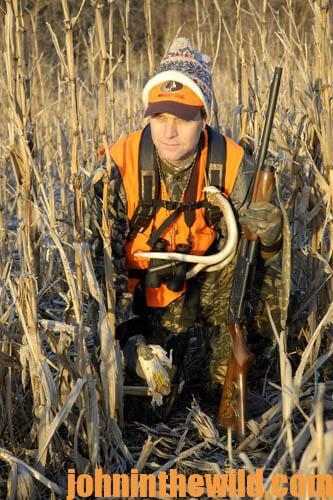 If high concentrations of deer live in the region you hunt, they may devour all the preferred deer food in a very-short time. Oftentimes, inclement weather may destroy the food source where you've been hunting. Or, hunting pressure may cause the deer to leave their preferred food sources and search out another type of food. When this happens, the hunter who adjusts quickly to the deer's changing feeding patterns will be the sportsman most likely to take a buck.
When deer stop utilizing one food source, they don't quit eating. The hunter who can determine what type of food the deer seem to prefer later in the season will be able to more consistently predict where a deer will show up. For instance, in the southern part of the U.S. where I live, deer will begin feeding on agricultural crops and other browse during late summer and fall. Then when the crops are harvested, and the acorns begin to fall, the animals usually will feed on acorns or something like pokeweed (see Day 1) in the late season. After that food is depleted, deer generally will start concentrating on green fields or blackberry bushes. During the cold, winter months, greenbriar (smilax) most often will be their preferred food.
Any hunter who can tell when the deer leave one food source and go to another usually will have at least a week or two head start at taking a buck before the other outdoorsmen who are still hunting over the abandoned food source.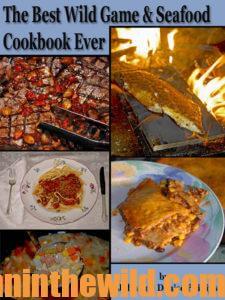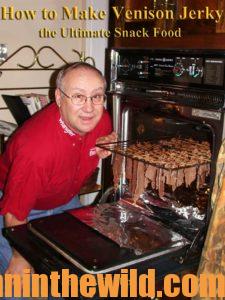 Once you take your deer, check out John E. and Denise Phillips' book, "The Best Wild Game and Seafood Cookbook Ever" that features 350+ tried and true recipes, and is available in Kindle and print versions at https://www.amazon.com/Best-Wild-Game-Seafood-Cookbook-ebook/dp/B00AN7GDW4. Also look at their  cookbook, "Deer & Fixings" https://www.amazon.com/Deer-Fixings-Cook-Delicious-Venison-ebook/dp/B007L97HCW that's also available in Kindle and print versions and contains 100+ recipes for preparing venison plus features more than 100  recipes for side dishes to accompany the venison. To receive your free book on "How to Make Venison Jerky," go to https://www.emailmeform.com/builder/form/Ece3UZVcOo52cKPJcL.
Tomorrow: When Snow and Water Cover the Land and How That Affects Deer