Editor's Note: Everyone hopes to interest more young people in hunting. Avid bowhunters Michael Braden and Rocky Drake are helping youngsters to learn more and come into the sport.
* Choosing a Bowhunter's Fist Bow:
Editor's Note: Michael Braden of Houston Texas, started shooting bows professionally in the early 1990s, loves to bowhunt and enjoys coaching shooters.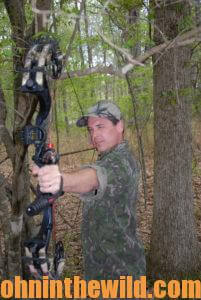 You have to consider the draw length and the weight that a new bowhunter can pull. I also like a draw length that's adjustable, and you can get the poundage light enough to start with, so the individual can shoot the bow comfortably. When an archer first starts pulling a bow, he or she will not be using muscles that are used daily. But, as they begin to use those muscles, they'll build that muscle strength fairly quickly. For that reason, buying a bow that's light enough for you to start with and shoot accurately with is important. As your muscles get stronger, you don't want to have to buy a new bow to compensate for your added strength.
For instance, if you only can pull 50 pounds comfortably when you first start shooting your bow, within a few months, if you practice, you'll build your strength up and be able to shoot a 60- or 65-pound bow. A bow that allows the hunter to dial the weight down, so he or she can pull the bow, shoot accurately and begin to build his or her muscles is the best. Then by the time bow season arrives, the archer should be stronger than he or she was at the beginning and may want to increase the poundage.
Too, with the bows we have today, you could take a deer with a 40-pound bow. We don't have to pull those heavy draw weights of 60-80 pounds like we did in the old days to be efficient as a hunter. Many men feel they have to pull the biggest, heaviest bows that are made, but you can harvest most any animal on the North American continent with a 60-pound bow. You just have to make sure what the laws require in each state where you will be hunting, as far as the bow weights that a hunter can use.
Michael Braden recommends bows for beginners: http://youtu.be/o-YqZRmJBUs.
* Remembering That Young Bowhunters Don't Need to Be Trophy Hunters: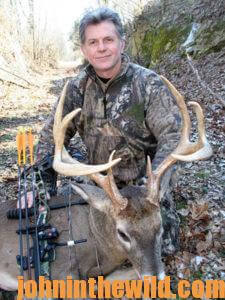 Editor's Note: Rocky Drake of Fayetteville, Tennessee, an avid deer hunter, has evolved throughout the different phases of deer hunting to become a master of the sport of bowhunting deer. He'll tell us how to prepare for deer season before the season opens.
A young bowhunter doesn't need to be a trophy hunter; he needs to shoot any buck he sees and wants to take. Don't get caught-up in this trophy-hunting phase that seems to be so prevalent today. Shoot as many does as you legally can take in the season. The only way you learn how to take deer is to take deer. Targets, even 3D targets, don't present the problems a young bowhunter will encounter when he attempts to take deer with a bow. You don't have the pressure on you when you're shooting a target in the backyard like you do when you're trying to take a wild animal. Actually I'm under more pressure when I'm attempting to harvest an older-age-class doe than when I'm trying to take an older-age-class buck. The older doe is smarter, more alert and can pick-out a hunter in a tree faster than an older buck can.
Remember that the only difference between shooting an older doe and a trophy buck is the antlers on the buck's head. You take the antlers off the old buck's head, and you've got an older doe standing in front of you. Young bowhunters should take any deer they legally can take and not worry about trophy bucks. Yes, I like to pick-out one or two mature bucks on the property I hunt and harvest those bucks each year. But remember, I've taken several-hundred deer. Just because I want to hunt this way doesn't mean a young hunter should hunt this way.
Bowhunters go through several phases of bowhunting. First, they need to take deer with their bows. Next, they need to take a number of deer with their bows. Then, they usually want to take big bucks. Next, they want to take a good number of big bucks. Finally, they want to identify one or two mature bucks each season and see if they can bag those mature bucks. At that point, the hunt will become more important than getting the deer.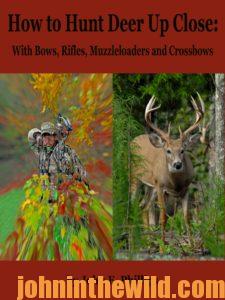 To learn more about hunting deer, check out John E. Phillips' book, available in Kindle, print and Audible versions, "How to Hunt Deer Up Close: With Bows, Rifles, Muzzleloaders and Crossbows" (http://amzn.to/11dJRu8), or copy and paste this click into your browser.
Tomorrow: Teaching Bow Shooters to Take Deer