Editor's Note: You'll find several tactics and situations highly productive for mid-morning gobbler hunting. Let's look at some.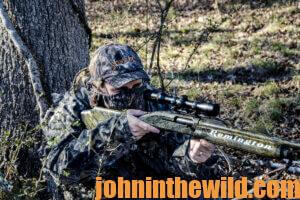 If You Snooze, You May Win: When you hunt turkeys in a hunting camp with buddies, usually you'll spend the first night talking about the good ole days, the people you've known and hunted with, and what's gone on in their lives, since you've seen them last. Often these conversations will last until the late hours of the night or the wee hours of the morning. When your alarm clock goes off at 3:00 or 4:00 am, you wake-up tired. However, after eating a big breakfast and finding a gobbling turkey to work at daylight, my enthusiasm for turkey hunting usually supersedes my need for sleep
But by 9:00 or10:00 am in quiet woods, I've learned a tactic that generally pays gobbler dividends. I try to go to the last region where I've heard a turkey gobble. I pinpoint a productive place to take a stand and sit down against a big tree. I'll give four or five series of clucks and yelps for the first minute or two after I've sat down. Then I close my eyes. Usually within a minute or less, I fall sound asleep. When I nap while turkey hunting, I don't think about moving. I'll sit still for a much- longer period when I sleep than I will when awake. Usually I'll wake up in 15 or 20 minutes. If I don't see or hear a gobbler then, I'll cluck three or four times and yelp one or two times softly. Then I'll go back to sleep.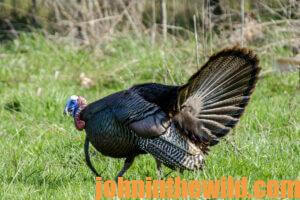 Using this tactic, many mornings the sound of vrrrrrrrrrm-vrrrrm will awaken me, and I'll open one eye to see a gobbler strutting in front of me. Then I'll open the other eye to confirm that my first eye hasn't lied. Watching the turkey carefully until I become fully awake, I'll start studying how and when to get my gun up to get the shot. Many a morning at 9:00 or 10:00 am, I'll bag a gobbler that's dodged me since he's come off the roost by simply taking a nap and letting the bird come to me.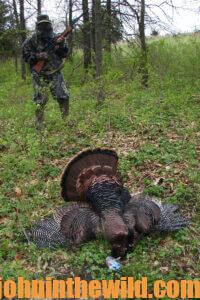 If You Bump a Bird Off the Roost – Now What: Sometimes you'll go to a turkey gobbling in the morning, think the bird has gobbled further away from you than he has and spook the turkey off the roost. When this happens, note your location, and plan to return to that same spot later in the morning. Since many times I hunt in unfamiliar woods, I always carry a GPS receiver with me when I hunt turkeys. If I spook a bird, I sit down and wait 2-3 minutes for the GPS to get a fix on the satellite and lock in my position. Next I'll mark that site as a waypoint and give that waypoint a name like Spooked Gobbler or Roost Tree. Then I'll play with my GPS for two or three minutes, checking to see how far I've traveled from the car, camp and home. I want to spend at least five or 10 minutes sitting quietly by the roost tree where I've flushed the gobbler. Next I'll give three or four loud yelps and a fly-down cackle before getting up to leave the area. I want the gobbler to think that a hen has flown into his roost site after he's spooked. Then when I return in the mid-morning, that tom also will come back to the same area, looking for that hen.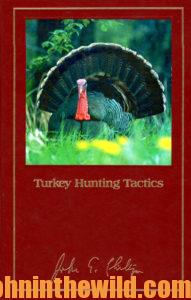 To learn more about hunting turkeys successfully, visit John E. Phillips' Amazon book page at https://www.amazon.com/John-E.-Phillips/e/B001HP7K6O. For even more information from many of the top turkey hunters and callers, go to the book, "Turkey Hunting Tactics," https://www.amazon.com/gp/product/B007PK9B2G/ref=dbs_a_def_rwt_hsch_vapi_taft_p2_i3,
available in Kindle, print and Audible. You may have to copy and paste this link into your browser. (When you click on the book, notice on the left where Amazon says you can read and hear 10% of the book for free). On the right side of the page and below the offer for a free Audible trial, you can click on Buy the Audible book.
Tomorrow: More Ways to Take Midday Turkeys