Editor's Note: Nationally-known deer seminar speaker, avid deer hunter and my longtime friend, Ronnie Groom of Panama City, Florida, owned C&G Sporting Goods for 60 years. He's faced this problem of how to get a buck within range often in the areas he hunts. He uses these tactics, which work well for bowhunters and/or gun hunters, to funnel deer into their stand sites.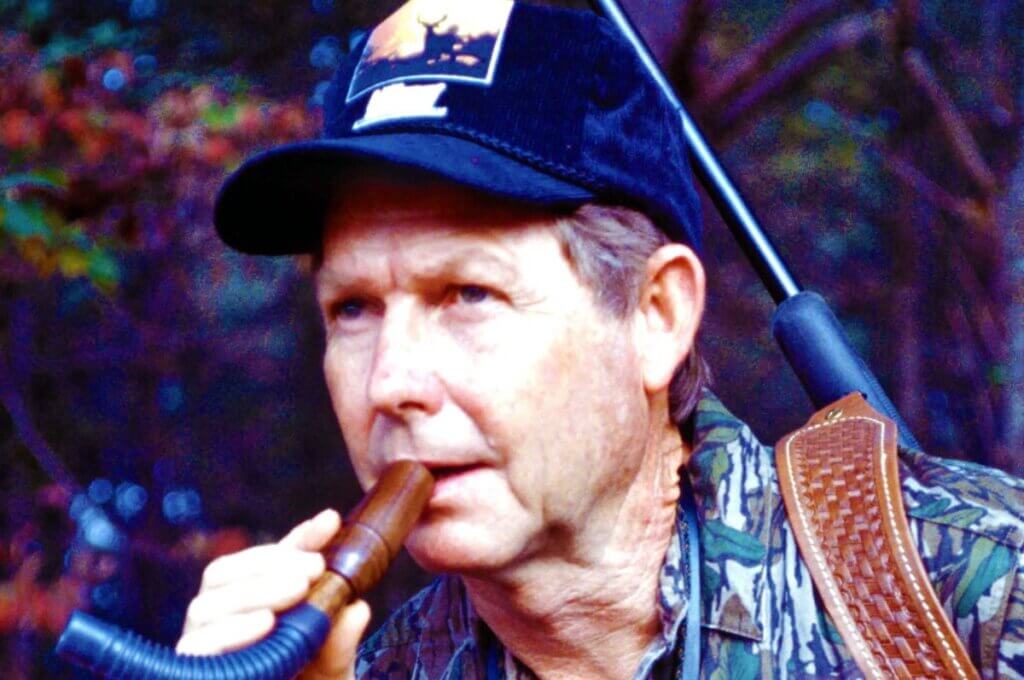 Many deer hunters are accurate shots from a tree stand. Other hunters are superb woodsmen who identify feeding and traveling areas. But being able to locate deer and then arrow or shoot those deer are only two-thirds of the requirement for taking deer.
To get a shot, the deer must come within bow or gun range. Of course, stand position is important. However, often deer will walk through an area that has no well-established trails to hunt over.
Or, there may be two or three trails coming into a region with no way to determine which trail is the best one to set-up on to bag a deer. These kinds of situations occur frequently when hunting places with high deer populations.
How to Use the Five-Trail Tactic with Tree Stand Hunting
When the white-oak trees begin to drop their acorns in the fall, deer will concentrate under these trees to feed in the South where Groom primarily hunts. But when there are five trails coming into a feeding spot, how does the deer hunter know which trail to set up on to bag a deer?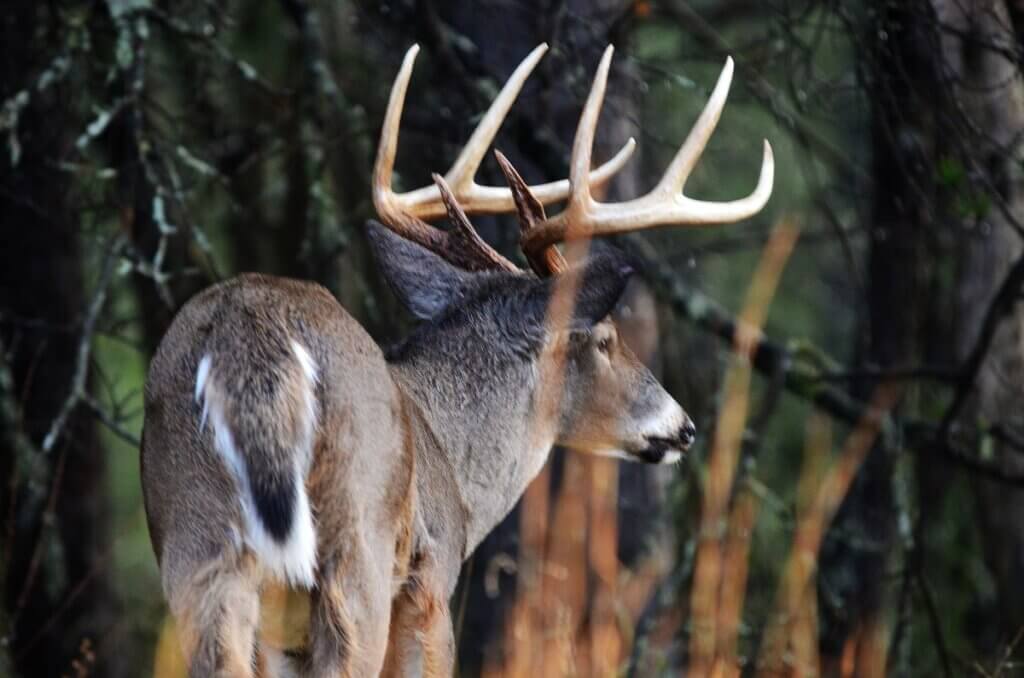 "Careful scouting will reveal that even though five trails are coming into a feeding area, there only will be two trails that the deer are using most often," Groom explains. "So, I try to pick one of the two most-used trails for setting up my stand – if I'm looking to arrow any deer, regardless of sex."
"Next I must funnel the deer off the trails I'm not hunting onto the trail I am hunting. To cancel out trails, I'll hang a hunting coat about eye level to a deer on the trail where I won't be."
"Deer are naturally wary, and when they see that coat and smell my human scent on it, they'll usually funnel off the trail they plan to utilize onto the next-best trail. Also, to delete the lesser-used trails, I'll lay a limb or some brush across those trails. Although deer can jump over the brush, they always tend to take the path of least resistance. They'll generally walk around the brush and onto the trail that I plan to hunt."
Use your hunting apps like HuntStand, onX Maps and DeerCast or your hand-held or phone GPS or a hunting journal to make note of the trails.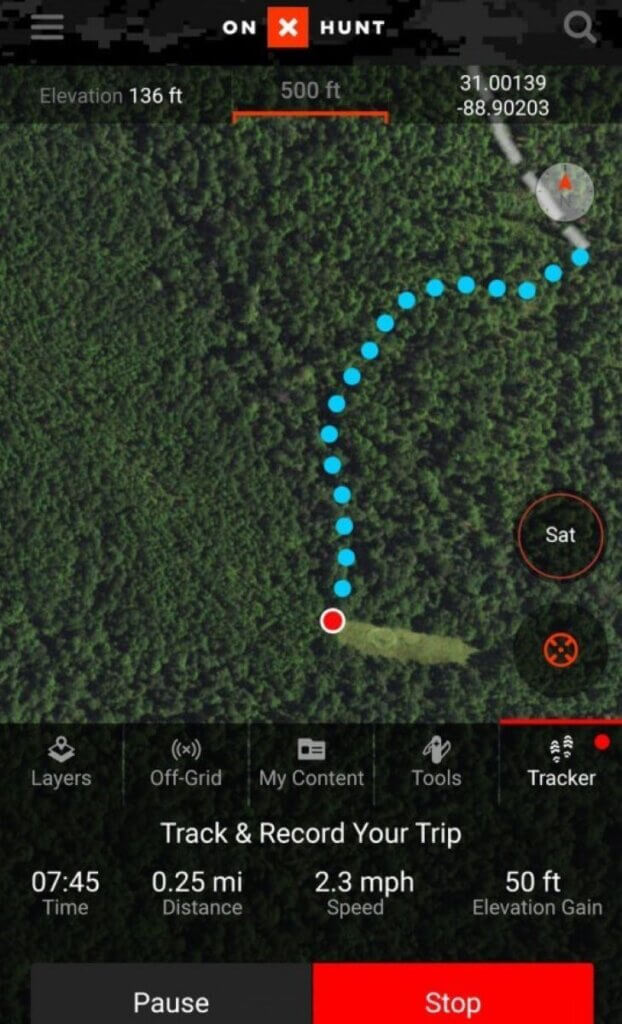 ---
Tree Stand Hunting: Gear Recommendations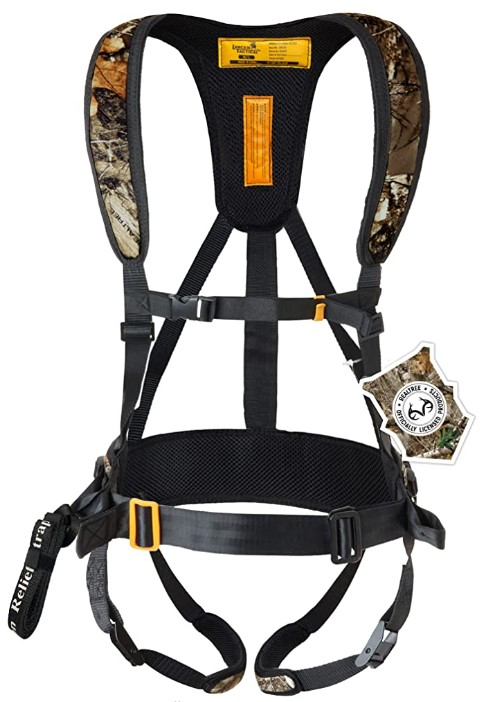 Nylon
SAFELY HUNTING – The treestand harness has been qualified by ASTM for safety. Made of high-strength nylon webbing, which can bear over 300 lbs. Tree harness hunting guarantee your safety when hunting.
CLOSER TO YOUR PREY- The hunting harness for men is designed in authorized edge camouflage color to be hidden in trees. And the metal are wrapped with thick rubber to reduce noise while moving. Stay undetected even close to deer in 5 m.
COMFORTABLE AND ADJUSTABLE -Webbing on torso and waist can be adjusted to fit different body types. Quality sandwich mesh, which is soft in texture, good in breathability and strong in resilience, youth safety harness hunting provide with comfort and mobility while all-day wearing.
QUICK TO PUT ON/OFF – The tree stand harness for hunting features easy and quick to put on and off. Coming with tree strap, suspension relief strap, everything needed on treestand safety harnesses.
Promising Amazon Review: Good value, fit well ready to use
Affiliate Disclosure: JohnInTheWild.com is reader-supported. If you purchase anything we mention using our referral links, we may get a small commission. However, there's no extra cost to you. Thanks for supporting John E. Phillips' Outdoor Journals!
When you use the links below to go to Amazon, notice on the left of the Audible option where Amazon says you can hear a sample that gives you 10% of these books for free! On the right side of the page for each book and below the offer for a free Audible trial, you can choose to Buy the Audible book.
Be sure to also check out John's Free Books as our gift to you!

Books By Topic
Category Shortcuts: View on Amazon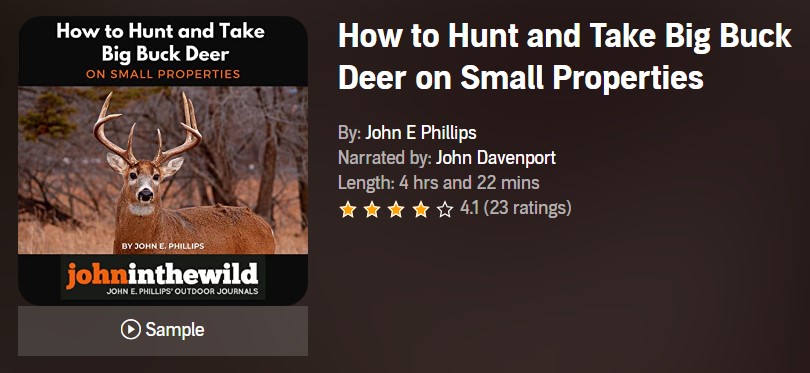 How to Hunt and Take Big Buck Deer on Small Properties
In this book, you'll hear from 14 hunters who either have gained permission or leased properties as small as six acres to as much as 250 acres, and how they consistently take older-age-class bucks off these little lands.
VERSIONS: AUDIBLE, KINDLE & PRINT
---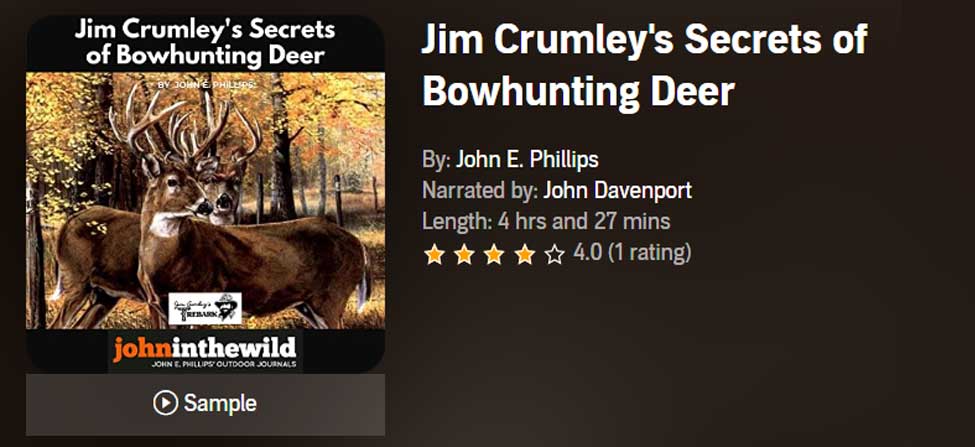 Jim Crumley's Secrets of Bowhunting Deer
Using a black magic marker and a gray work jumpsuit, Jim Crumley of Buchanan, Virginia, drastically changed the nature and purpose of hunting camouflage when he created the first sportsman's camouflage – Trebark. Crumley's love of bowhunting and his desire to be more invisible changed hunting clothing forever.
In this hunting guide, he shares the wisdom that he's learned throughout his lifetime about how to be a hunter, how to find a deer lease, how to scout for deer, and more.
Special features include how to:
Have a magic 60 acres to hunt
Decide the best equipment to use
Find deer year-round
Locate land to hunt
Know the best place to put your tree stand
Get bucks within bow range
VERSIONS: AUDIBLE, KINDLE & PRINT
---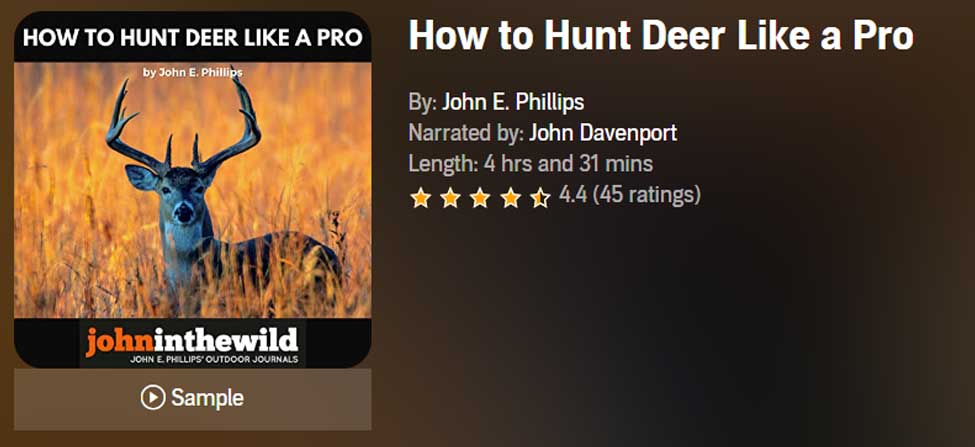 How to Hunt Deer Like a Pro
How do you know if the land you hunt has a trophy deer on it? Wildlife manager Bob Zaiglin, of Uvalde, Texas and Jim Crumley, the father of modern-day hunting camouflage, tells you how to find out. GPS can make finding and taking that trophy buck easier. This hunting guide will teach you how to hunt big bucks where no one else can find them, how to call deer, and how to become versatile as a deer hunter, so that if one deer tactic doesn't work, another one will.
In the chapter, "How to find Bucks at Scrape," Dr. Keith Causey, retired professor of Wildlife Science at Auburn University, describes the best way to hunt a scrape.
Brad Harrison of Neosho, Missouri, is a nationally-known videographer, professional deer hunter and master at calling deer. Another master is Will Primos of Primos Game Calls. These two experts will tell the best deer calls and when to use them in this book.
And for over 20 years, Bo Pitman, lodge manager of White Oak Plantation, has been studying deer movement patterns. He explains what types of conditions are best for predicting deer movement.
VERSIONS: AUDIBLE, KINDLE & PRINT
---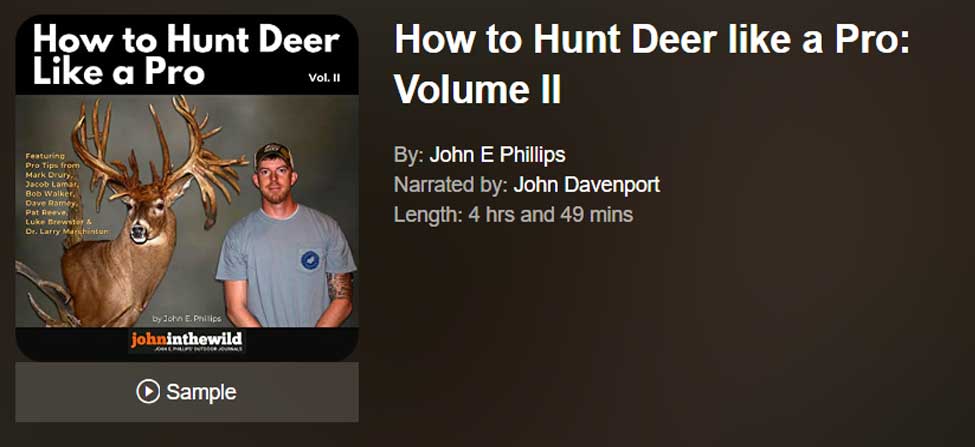 In Chapter 10, Jacob Lamar tells you his tactics for consistently taking older-age-class bucks on public lands in several states. Chapter 11, Bob Walker explains how to find places on public lands where you can hunt that 99 percent of the other hunters never have considered hunting. The Bonus Chapter with David Ramey tells you how, where, when and with what equipment to take big Kansas bucks on public lands by hunting in 100-degree weather when others won't hunt.
Chapter 13, Mark Drury, his family and his guests take mature bucks every season by having more small places to hunt rather than one large property. Drury explains the strategy of having satellite farms to hunt that only may be 50-150 acres each or less. Chapter 15, Pat Reeve, who hunts far-northern states and Canada, says, "I don't like hunting for mature bucks until the weather is 20 degrees or less." Chapter 4, Dr. Larry Marchinton says that funnels are the most-reliable stand sites to hunt for big bucks and tells why.
VERSIONS: AUDIBLE & PRINT
Tomorrow: Bag More Deer on Secondary Trails