Editor's Note: Professional bass fisherman Rick Clunn of Ava, Missouri, who has won the Bassmasters Classic four times and numerous other bass-fishing awards too many to mention, helped me learn in 1984 why I should become a two-season deer hunter. Clunn told me then that, "You're never more ready to compete and fish in a bass tournament than you are when you've just finished a tournament." The same is true – you're never more ready to hunt deer with a rifle as you are after hunting deer with your bow, since the beginning of bow season. If you've started out deer season hunting with your bow, you're already tuned-up, know what's happening in the woods once gun/deer season arrives and will be more ready to harvest a buck than if you don't hunt two seasons.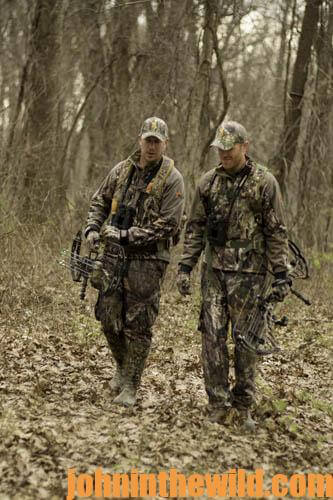 If you locate early scraping and rubbing signs and have hunted over feeding areas with plenty of droppings during bow season, then you know gun hunters more than likely will discover these same spots. Gun hunters probably will hunt these regions intensely – at least for the first two or three weeks of gun/deer season.  So mark these spots as non-hunting sites. Instead, follow the trails the deer leave coming to or going away from these kinds of regions, and hunt them either early in the morning or late in the evening. Search for thick-cover bottlenecks, funnels, stream crossings and bedding sites where deer can move during daylight hours without exposing themselves to hunters for more than an instant.
For a successful gun/deer season, you must look for a buck where no one else will hunt him. Give up all the places where everyone else will hunt. Use the knowledge and the information you've gained from bow season to learn where the deer go, and what they do early and late in the day. Also identify when and where a deer will experience the least amount of hunting pressure, since hunting pressure, more than any other factor, causes deer to move during gun/deer season. For instance, gun hunters will:
* encounter the least amount of hunting pressure the furtherest away from any access road before daylight.  If you'll get to the back side of your hunting property before any of the hunters think about coming into the woods, then when they do enter the woods, they'll drive the deer to you;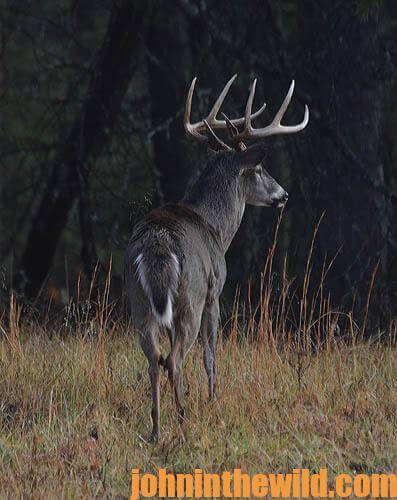 * find that the least amount of hunting pressure occurs in any wood lot at least 1/2-mile from a road during the last 15 minutes of daylight. Most hunters want to get out of the woods and back to their vehicles before dark. If you remain in the woods until the last ray of light and use your GPS to leave, you'll drastically increase your odds for bagging a buck;
* take a break between 10:00 am and 2:00 pm to eat lunch and relax before the afternoon hunt, making this a prime time to bag a buck;
* learn they'll see more deer by hunting with their bows toward the end of the season. Because of hunting pressure, by the end of the season, the bigger bucks will come out only at night and hide in thick cover during daylight hours. Too, gun deer hunters primarily will take stands where they can see an vast amount of property in all directions. Therefore, at the end of the season, hunt places where you can see only 30 yards or less. If you'll use your bowhunting skills at the end of gun/deer season, just as you have during bow season, you'll spot and bag the bucks gun hunters never see or take.
To learn more about hunting deer with John E. Phillips' Amazon Kindle eBooks, print books and Audible books (latest Audible is "How to Hunt Deer Like a Pro") and Nook books, click here at  https://johninthewild.com/books/#deer.
Tomorrow: When I Had a Wake-Up Call about Hunting Deer