Editor's Note: Often small kindnesses have the ability to change the world, and such is the case when Joe McElroy of Cullman, Alabama, announced he was donating his $5000, 2nd place winnings at the B.A.S.S. Nation Kayak Series National Championship (https://www.bassmaster.com/) at Possum Kingdom Lake in Texas recently to a fellow kayaker's family. When I read this press release, I had to know more about the story that caused McElroy to donate this money to a fellow competitor, Jason Borofka, for his young son, JT Borofka, who has Triosephosphate Isomerase Deficiency. Only seven people in the world have the disease, TPI, and researchers are working frantically to find a cure and help for people like JT. My friend Emily Harley, B.A.S.S. Communications Manager, did an outstanding job telling the story, and with her permission I'm including her play-by-play coverage of the event.
Press Release: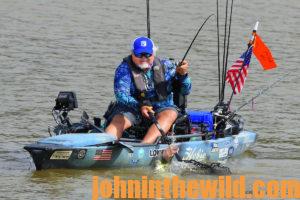 Angler Joe McElroy announced he was donating his $5,000 winnings to help a fellow competitor's young son who was living with a very-rare disease. McElroy says, "I was in the right place and had the opportunity, so it just came together."
During the Top-10 award ceremony on stage at the Academy Sports + Outdoors Bassmaster Classic presented by Huk, seventh-place finisher Jason Borofka, of Lavon, Texas, shared that his two-year-old son J.T. suffered from Triosephosphate Isomerase Deficiency. An ultrarare disorder, TPI causes a shortage of red blood cells (anemia), movement problems, increased susceptibility to infection and muscle weakness that can affect breathing and heart functions.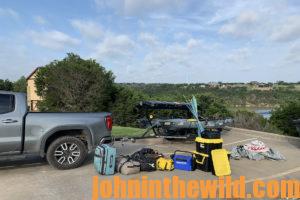 According to https://www.savejt.com/, the website that Borofka and his wife Tara run, fewer than 70 TPI Deficiency cases ever have been reported, so information is slim. The site states that J.T. is the first person in his birth state of California to be diagnosed with this disease.
A seasoned angler originally from Salinas, Calif., Borofka uses his tournament platform to raise awareness for this disease and to generate support for his son's ongoing medical needs. Noting the ongoing medical needs, he directed anyone interested in helping to the family's informative/fundraising website.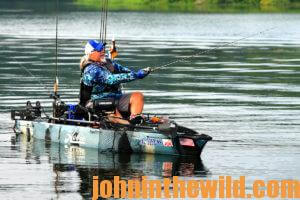 McElroy was so moved by what he heard that he didn't hesitate to follow his heart. "The prize money was a gift and a blessing to me from God, and I wanted to pass it on," McElroy said. "I hadn't met Jason, until we had the Top-10 meeting; I heard his appeal for help just moments before when he accepted his seventh-place award. Jason was overwhelmed and thankful. He was very appreciative."
Borofka recalls the breathtaking moment: "I was on the sidelines standing there with my family when he said that, and I was like, 'What?!' I was totally blown away."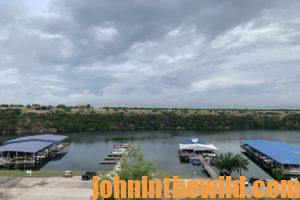 But the story doesn't end there. Barely three months into their move to the Lone Star State, the Borofkas are finding Texas a welcoming and supportive community. Since that emotional moment onstage at the Bassmaster Classic, offers of promotional support and vital financial contributions have flooded the Borofkas due, in large part, to McElroy's initiative.
"He really inspired a lot of people," Borofka said. "Many people from the Dallas-Fort Worth area have contacted us wanting to help. My phone has been blowing-up. Donations just since the Kayak Championship have grown. Honestly, what Joe did has been a blessing."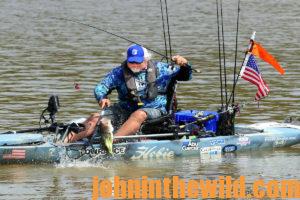 McElroy's donation also inspired TourneyX, other anglers and various organizations to create the Save JT Benefit Tournament, an ongoing virtual event that ran July 1-31 and at this writing has almost 1,000 people signed-up.
To learn more about TPI, go to https://www.savejt.com/.
Check out B.A.S.S. Kayak Bass Tournaments by visiting www.bassmaster.com/kayak, or write [email protected] for more information.
To learn more about bass fishing, check out John E. Phillips' book, "How to Bass Fish Like a Pro," at http://amzn.to/YpoJvD, available in Kindle and print versions, and https://www.amazon.com/ for Audible. (On right side of the Audible page for this book and below the offer for free Audible trial, you can click on Buy the Audible with one click). You may have to copy and paste this click into your browser. (When you click on this book, notice on the left where Amazon says you can read and hear 10% of the book for free).
Tomorrow: Winning 2nd Place Kayak Bass Fishing with Joe McElroy