Editor's Note: Seven Bassmaster Angler-of-the-Year titles, four of those consecutively, and four Bassmaster Classic Championships make Kevin VanDam of Kalamazoo, Michigan, one of the most-consistent bass anglers on the professional-bass-fishing circuit today. Here's what VanDam says about his secrets to consistency.
I love what I do. I don't view anything about tournament fishing as work. When I wake-up in the morning to practice before a tournament, I'm totally aware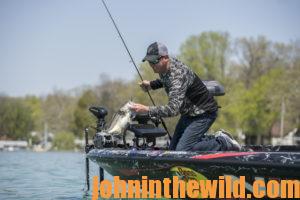 that I'm one of the luckiest people I know, because I get to do what I truly love for a living. One of my strengths is fishing fast. I try to cover    a lot of water quickly to find out where the bass are holding. For instance, Lake Guntersville in Alabama has a number of great places to fish, but not all those areas hold bass. So, I'll fish as fast as I can and locate as many bass as I can. Then when the tournament begins, I'll have plenty of productive spots to fish.
To learn more about Kevin VanDam and his fishing, go to www.kevinvandam.com.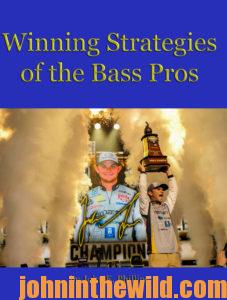 To learn more about bass fishing, check out John E. Phillips' book, "Winning Strategies of the Bass Pros at https://amzn.to/2XJrz3k, available in Kindle and print. Click here for the Audible link.
Tomorrow: Use Search Baits for Bass with Kevin VanDam