John's Note: For more than three decades, my good friend, the late Major "Bubber" Cameron of Panola, Alabama, near Aliceville, trained and handled some of the best field-trial and hunting (gun) dogs in the nation. His sons Rush and John Cameron have carried on Bubber's top-notch quail-hunting tradition at Cameron's Quail Preserve where outdoors families also can enjoy fishing, deer hunting, clay shooting, trail riding and staying in the 9-bedroom, 9-bathroom lodge.
The reason most hunters don't have the kind of bird dogs they want to hunt with is because they search for their dogs in the wrong way.
When most sportsmen make the decision to purchase a bird dog to hunt with, they look at the bloodline of the animal. They falsely assume that the dog that comes from high-blooded field-trial champions should be an excellent hunting dog, when usually the opposite is true. A man wouldn't take his favorite saddle mare and breed her to last year's Kentucky Derby winner, because the two horses are bred for separate purposes. The saddle mare is bred to ride and to work with her rider. The Kentucky Derby winner is bred for speed and how quickly he can get from the starting gate to the finishing tape.
The same philosophy is true of field-trial dogs and gun dogs. The field-trail dog is bred to burn the wind and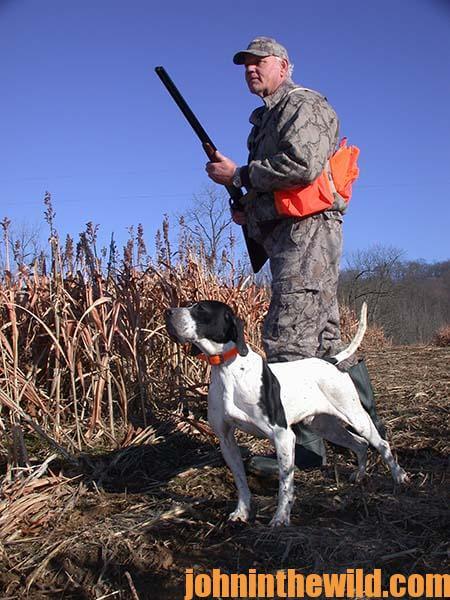 cover a lot of distance in a short time. He is a big running dog that covers the ground with style and class. If he finds a covey of quail, that's okay. But what is more important is that he cover a lot of ground quickly and look good doing it. If a man on foot buys a dog out of this kind of stock, he will spend more time hunting the dog than hunting the quail.
However, a meat dog is bred to hunt in close, stay close to his hunter, be directed by his hunter and check back in from time to time to let his hunter know where he is. Most of the time meat dogs are bred to hunt much closer than the field-trial dogs and to search for birds more than looking stylish. So, having papers on a highly-bred, field-trailing bird dog may be a detriment instead of an asset for the hunter who wants a dog he can walk and hunt.
One of the problems that a hunter has when he goes to a kennel to buy a bird dog is sometimes when you ask the breeder, "Will that dog make a good gun dog?"
He will say, "Oh, yes, he will make an outstanding gun dog." And when the next hunter comes up to the same breeder and says, "Will that dog make a good field trial dog?" the breeder will answer, "Oh, yeah, that dog will make an outstanding field trial dog." Many times the breeder is talking about the same dog, although the attributes required in each type of dog are totally different.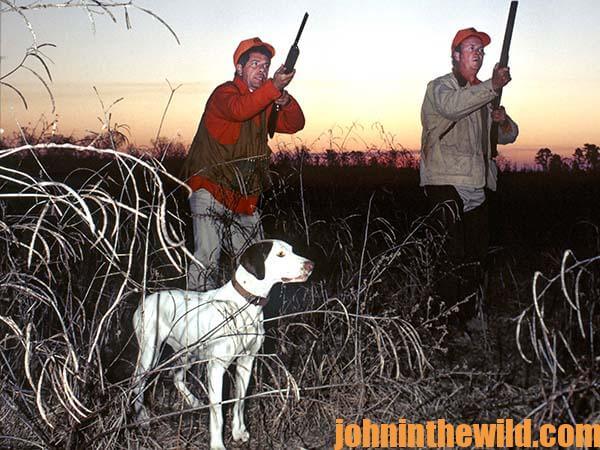 For more information about Cameron's Quail Preserve or bird dog training, go to (www.cameronquailpreserve.com), email the Cameron's at [email protected] or call 205-455-2268 or 205-455-2420. Also check out Cameron's Quail Preserve on Facebook.
To learn more about John E. Phillips' Kindle ebooks covering all types of hunting, fishing and cooking, click here.
About the Author
John Phillips, winner of the 2012 Homer Circle Fishing Award for outstanding fishing writer by the American Sportfishing Association (AMA) and the Professional Outdoor Media Association (POMA), the 2008 Crossbow Communicator of the year and the 2007 Legendary Communicator chosen for induction into the National Fresh Water Hall of Fame, is a freelance writer (over 6,000 magazine articles for about 100 magazines and several thousand newspaper columns published), magazine editor, photographer for print media as well as industry catalogues (over 25,000 photos published), lecturer, outdoor consultant, marketing consultant, book author and daily internet content provider with an overview of the outdoors.