Editor's Note: If you love to hunt and fish, and you want to be able to enjoy the outdoors as long as you possibly can, then read and learn from this week's information. I never can remember a time that I haven't participated in outdoor activities. For the last 45 years, I've been an outdoor writer, hunting and fishing in just about every state in the U.S. and several foreign countries. However, along the way, I've seen some of my friends and colleagues having to shorten their outdoor careers due to heart disease. This week, I'll tell you what's happened to me, what I've done, why, and what my outcome has been. I've learned that anytime you can talk to someone who's going through an experience that you may be facing, you can learn plenty and not be nearly as apprehensive, as you will have been if you don't know what's happening to you.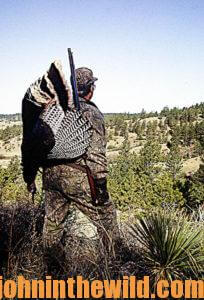 Many of us are getting ready to go out West on big-game hunts this fall. Archery season for elk and mule deer starts on September 1 in some western states. Personally, I love hunting in the high mountains of the West with their beautiful scenery, plenty of animals and adventures of a lifetime. However, when the Good Lord in His infinite wisdom gave western hunters those beautiful mountains, clear streams, high mountain meadows, elk, mule deer, antelope, bear and other big game animals, He cut them short on air. When eastern hunters go west, one of the major problems they have is adjusting to the altitude.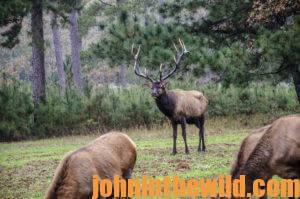 When I went on my first turkey hunt out West, I came from a background of hunting turkeys in the flat Alabama river-bottom swamps. Hunting there, if we heard a turkey gobble, we'd take off running to try to get as close as we could to the gobbler without spooking him off the roost. Then we'd call to him. But on my first trip to the mountains of New Mexico, I heard a turkey gobble, shifted into high gear and started racing toward one of those Merriam's gobblers. I only had gone about 75 yards when my chest began to hurt, my breathing became labored, and I was on my hands and knees panting like a dog that had been chased by the rabies-control officer with a big net. Once I quit moving, I slowly breathed more normally and heard my guide say, "Mr. John, I believe we'll get to that turkey a lot faster if you'll start walking instead of running."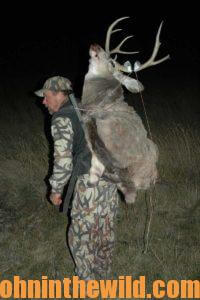 So, a word to the wise, if you're going out west to hunt elk or mule deer this year, be sure to get a thorough physical examination, including an electrocardiogram from your doctor. We've all been locked up because of Covid-19, so many of us have worked from home and gotten very-little exercise. And let's face it, high-mountain hunting requires extreme exercise backed by a lot of adrenaline. Because of the enthusiasm we feel when we're close to one of those big bull elk that bugles, announcing his presence to the world, or mule deer with wide racks and high tines, we become more tuned-in to the pursuit of those animals than we do to pains in our chests and our frantic breathing. Clogged arteries and weak heart muscles can wreak havoc on an easterner who goes to the western mountains to hunt. Now's the time to get that check-up – particularly on your heart and your cholesterol – to know what your limitations are, and how to use good judgement in high places, especially if there's any history of heart problems in your family.
In recent years, I've also learned about the benefits of the product Boost (https://www.boostoxygen.com/), a lightweight bottle of 95% pure supplemental oxygen available online and at Walgreen's without a prescription that helps me acclimate better and increases my oxygen supply when hunting at high elevations and any time I'm out of breath.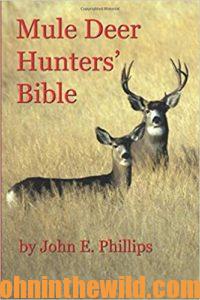 To learn more about mule-deer hunting, check out John E. Phillips' book, "Mule Deer Hunter's Bible," available in Kindle, print and Audible at https://amzn.to/2Kg62w5, or copy and paste this click into your browser. On the right side of the Audible information for this book and below the offer for a free Audible trial, you can click on Buy the Audible with one click. (When you click on this book, notice on the left where Amazon says you can read and hear 10% of the book for free).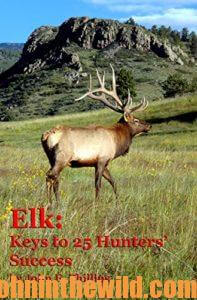 Also, check out John's book, "Elk: Keys to 25 Hunters' Success" at https://amzn.to/2IDszQk, available in Kindle, print and Audible, and John's new Kindle book, due out July 26, 2021, "Elk: Keys to 23 More Hunters' Success" that you should be able to find at www.amazon.com/author/johnephillips.
Tomorrow: Notice Your Body's Physical Signs That Tell You to See Your Doctor Before Hunting and Fishing