Editor's Note: The Rokon motorcycle (www.rokon.com) can go where no other vehicle dares through sifting sand, water more than waist high, gumbo mud, high rocky terrain and woods with no paths, trails or firebreaks. This all-wheel drive, all-terrain, go-anywhere, do-anything motorcycle with its 3-year warranty can provide hours and days of fun for riders who trick their Rokons out in limitless ways. Handbuilt to exact standards, the Rokon uses a combination of a belt, chains and shaft drives coupled to gear boxes to drive both the front and rear wheels and features its patent on front suspension in all-wheel drive vehicles for enhanced comfort.
Another way you can trick out your Rokon is to fight wildfires by clearing away brush and leaf litter and digging a trench that a fire can't cross. When smokejumpers fight wildfires, they carry so much gear – shovels, chainsaws, solar blankets, food and water – but the Rokon can take a firefighter and all his gear through dense forests and heavy brush. Peter Mills of Concord, North Carolina, modified the Rokon Trail-Breaker to become a Fire Ranger CSV (https://www.firerangercsv.com/), and says, "Fire jumpers who have field tested the Fire Ranger say it enables them to make the most of their equipment."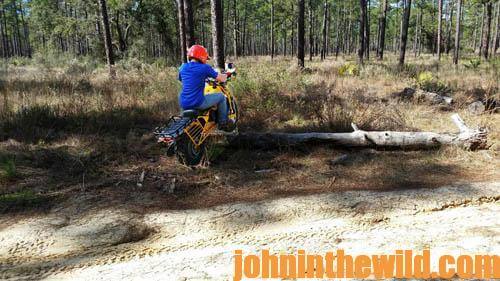 The Fire Ranger's Specs feature:
* an air horn, a siren and a paging system to give instructions;
* a carrying platform on the front of the bike to hold a chainsaw, a gas can, MREs (Meals Ready-to-Eat), a water cooler and a first responder's medical equipment;
* a light tower behind the driver that provides a beacon strobe to cut through smoke to let helicopters know where the Fire Ranger and its rider are located, or where to land to pick up an injured person. Equipment can be tied or hooked onto the light tower also to travel to a wilderness plane crash, to hang an IV and to shine light on the victim to perform first aid; and
* an invisible stretcher that stows away under the seat of the rider and outrigger wheels that make the vehicle more stable and able to carry an injured person on the Rokon's back, regardless of the type of terrain.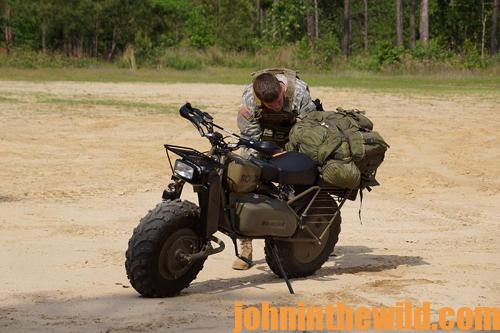 Rokon Specifications:
All models include:
* the MIG welded steel frame engineered to withstand punishment with absolute reliability and a durable and non-corrosive Powder coated finish;
* 15 inch ground clearance with a steel skid plate protecting the engine to allow the Rokon to climb over larger obstacles;
* light weight (218 pounds) and ease of transportation, since it can be driven into the back of a truck or carried via a rack on a 2 inch receiver hitch;
* wide, deep cleated, low pressure (3.5 psi) tires for traction on any surface;
* hydraulic disc brakes for stopping power on steep terrain;
* a 3 speed transmission providing flexible power ranges for variable applications, including climbing, towing, and general trail riding;
* a reliable Kohler engine with 208 cc, 7 hp, and both electric and pull start to produce torque of 10.5 ft/lbs;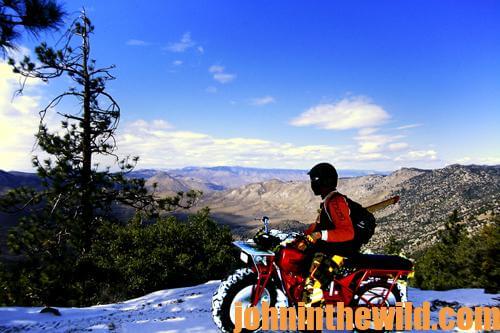 * patented front suspension for a smooth ride, even in demanding terrain like mud, sand or snow;
* hollow drum wheels that provide floatation or space for up to 2.6 gallons of extra fuel or water per wheel;
* front and rear wheel drive with superior torque for towing;
* wide tractor tires (8x12x25 inches) combined with all wheel drive to provide unmatched stability in any terrain; and
* standard American nuts, bolts and chain make Rokons easy to maintain and repair with parts widely available and easy to follow manuals.
To learn more about a wide variety of outdoor subjects, in Kindle eBooks and print and Audible books including hunting, fishing and cooking, go to www.amazon.com/author/johnephillips.
Tomorrow: The Rokon Motorcycle-Outdoors in Bad Weather and Its Many Applications