John's Note: One of the nation's leading deep-water fishermen, Larry Nixon of Bee Branch, Arkansas, has fished professionally for almost three decades and has won all the major tournaments.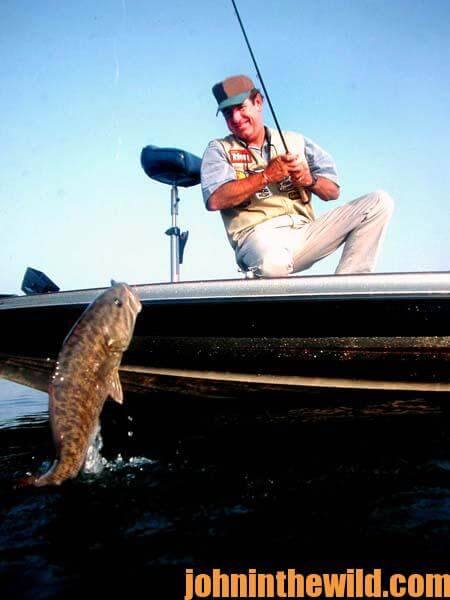 "When you use any soft-plastic technique – with the exception of the Carolina rig – you have to fish at specific targets, even when you're fishing in deep water," Nixon reports. "Structure and cover hold bass even in deep water. If you don't put that soft-plastic lure in or around cover, the magic associated with soft plastic lures won't work."
Nixon fishes deep water successfully because he doesn't try to fish an entire area. Even when fishing in deep water, he'll fish a specific spot like a ridge, a hump or a ditch, just like he fishes a bush or a blow-down in shallow water. "You have to fish only a small spot in a region to make soft plastics effective in deep water," Nixon stats. "For instance, if I find an underwater ledge that I want to fish, I'll look for a place on that ledge that's perhaps only 10-feet long and 10-feet wide where I believe that bass are holding. I'll pitch a worm, a tube jig or a lizard to that spot. After I work that site, then I'll go to another spot and work it just as intensively. I won't spend all day or even 2 or 3 hours fishing an underwater ledge that may run for a 1/4-mile." Nixon recommends that anglers look for the unusual contours or the structure in deep water and target fish those structures with soft plastics.
Soft Plastic Jerkbaits:
Soft plastic jerkbaits solicit strikes from actively feeding bass. Jerkbaits come in all sizes, shapes and colors. The fluke-type lures have become one of the hottest forms of soft-plastic jerkbaits. Some years ago, the Sluggo became one of the first soft plastic jerkbaits on the market. Although this lure did qualify as a soft plastic, it still had a relatively hard soft-plastic finish. Anglers primarily fished it on or close to the surface. Most anglers walked the dog with this lure, and the Sluggo caught plenty of bass.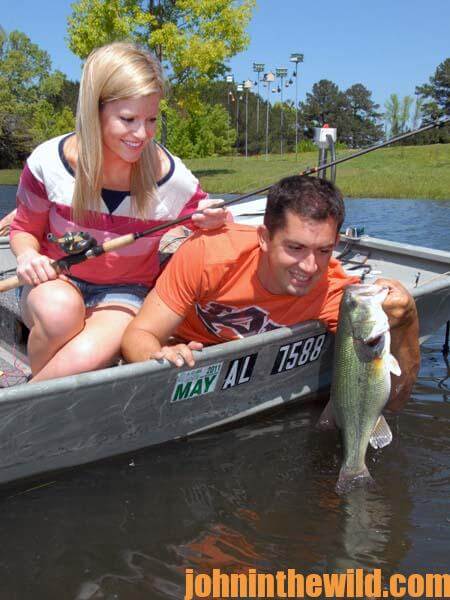 According to Nixon, "The new soft-plastic jerkbaits are much softer than the original Sluggo. They're generally fished sub-surface with a wide variety of actions. Unlike hard-plastic jerkbaits, soft-plastic jerkbaits have much more side-to-side action. You can cast these lures to bass feeding on the surface or just under the surface with great success. Twitched parallel to grass lines, they can pull bass out of the weeds and take numbers of bass on rocky points. A soft-plastic jerkbait lets you present a minnow-type lure to a bass at any depth of water you want to fish. To catch numbers of bass on this lure, rig it Texas style. Then fish the soft-plastic jerkbait on the bottom, hopping it and twitching it like a dying shad. I've also had great success using this lure in extremely clear water and twitching it 2 or 3 feet below the surface on light line to bring big bass up."
To learn more about bass fishing, get John E. Phillips' Kindle eBooks and some print books, "How to Bass Fish Like a Pro," "How to Win a Bass Tournament," "Catch the Most and Biggest Bass in Any Lake: 18 Pro Fishermen's Best Tactics, "Hot Weather Bass Tactics" and "How to Become A Tournament Bass Fisherman." Click here to get these books.
Next: Ken Cook on Using Soft Plastics with Scent and Taste Attractants to Catch Bass