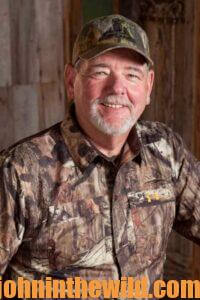 Editor's Note: Ronnie "Cuz" Strickland of West Point, Mississippi, is a legend in the outdoors. Cuz started his outdoor career as an outdoor editor for the Natchez, Miss. newspaper. Then when the world discovered video, Cuz was a cameraman and vidiot for Primos Game Calls. Today, Cuz is vice president of Mossy Oak television and video productions (https://www.mossyoak.com/). Cuz has been a bowhunter for as long as he can remember and once shot tournament archery.
I was hunting in the Badlands of North Dakota. We were hunting one of these magical places that homed both mule deer and whitetails. You could take either one of them with a deer tag. You never knew if you'd see whitetails or mule deer there.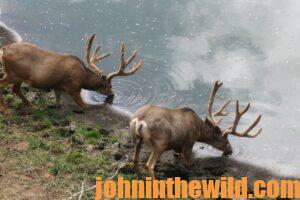 When we arrived in North Dakota, the weather was so hot that we didn't spot-and-stalk hunt like we usually would. The outfitter told us all the deer were coming to this waterhole, which was a natural spring that came up out of the ground. We went to the spring to look for sign and found deer tracks everywhere. The outfitter had made a ground blind out of what he called cattle panels, which were sections of aluminum tubing or aluminum fencing that could be connected together to make corrals, fences or any type of wall structure to hold cattle. He left these cattle panels out there all year long and put up some brush and canvas around the cattle panels to create his blind.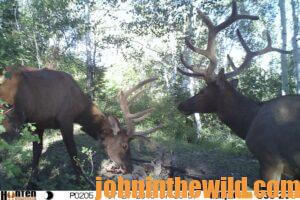 The first day, we sat out there all day long in that blistering hot sun. I think I saw over 100 white-tailed deer, but I wanted to take a mule deer with my PSE bow (https://psearchery.com/). Finally, about 15 minutes before dark, I cut a little hole in the tarp that he had on the inside of the blind to see back down to the left of the blind. Since I was wearing Mossy Oak Break-Up, I knew there was no way the deer could spot me in the blind. When I looked through that hole just before dark, I saw a mule deer that looked like the elk in the Hartford Insurance ad. He had antlers going everywhere. He was standing at 200 yards looking at all the whitetails drinking out of this natural spring.
I said to myself, "Cuz, there's no way that mule deer is going to make it down here to this spring before dark." Every minute or two, I would peep out my little hole and look down to my left, and the mule deer kept getting closer and closer. You could tell by his posture that he was committed to coming to that waterhole. Once he got within about 40 yards of the water hole, all the whitetails ran away. They let Mr. Big have it for himself. You could tell that that mule deer was the king of the waterhole, and his servants were going to back off.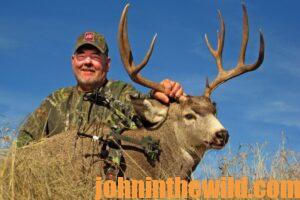 I had one of my older PSE bows with me that had three sight pins on it and rubber tubing coming to the bow string right to the peep sight. When he got within range, I came to full draw and released the arrow. I hit him right behind the front shoulder. He whirled and took off running. As I sat quietly in the blind, I heard him crash.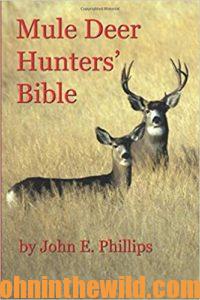 I'm often asked, "What did the mule deer score?" I say, "I don't know. I don't score deer." I just knew he was a giant mule deer – the mule deer buck of my dreams. I had him mounted, and he's hanging on my wall today. To me, that buck was a gift from God, because for two days I hadn't seen any deer but whitetails at that waterhole.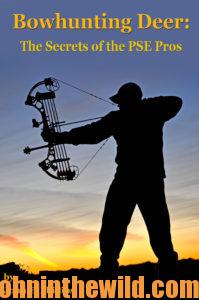 To learn more about mule-deer hunting, check out John E. Phillips' book, "Mule Deer Hunter's Bible," available in Kindle, print and Audible at https://amzn.to/2Kg62w5. You may have to copy and paste this click into your browser. (When you click on this book, notice on the left where Amazon allows you to read and hear 10% of the book for free). On the right side of the page and below the offer for a free Audible trial, you can click on Buy the Audible with one click. Also check out "Bowhunting Deer: Mossy Oak Pros Know Bucks and Bows" at https://www.amazon.com/gp/product/B013F0T58O/ref=dbs_a_def_rwt_hsch_vapi_taft_p1_i5,  available in Kindle and print.
Tomorrow: Karl Badger – Mountain Muley Hunting