Editor's Note: Avid turkey hunter Tracy Groves of Eldersburg, Maryland, enjoys all types of hunting, including bear and deer, but says hunting turkeys is his first love.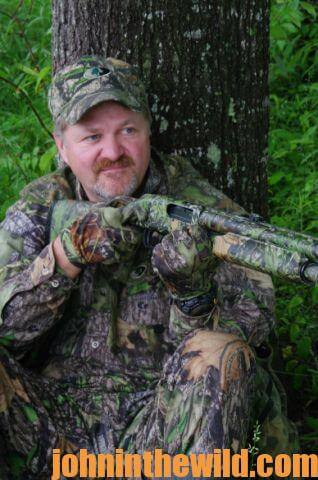 I went on a hunt with my son-in-law, Dale Eger, right after he married my daughter Ashley. I've watched him fall in love with turkey hunting. He practices his turkey calling all the time. Last year I had the opportunity to take him to Kansas with me on a turkey hunt. Every day we were covered up with gobblers, but we couldn't seem to put a turkey in a place where Dale could get a shot. Finally, I was able to call in 10 longbeard gobblers that stayed within 10 yards of us for over an hour. During that hour, I was trying to line the gobblers up, so Dale and I could both bag a gobbler at the same time. Now, taking any gobbler is a thrill. However, when two hunters can sit side-by-side and harvest two birds at the same time, this hunt is one that neither hunter ever will forget. I could feel Dale's legs shaking beside me, and I could almost hear his knees rattling from excitement and fatigue. The plan was that I'd count to three, and we'd both shoot. Dale said I only counted to two, because he missed his turkey, and he blamed that miss on me.
I really love spending time in the woods with anybody who gets emotionally torn-up when a turkey gobbles and becomes even more excited when a turkey moves in close. We don't always have to harvest a bird to have a successful hunt. Again, that's the difference in a woodsman and a turkey hunter. Often, a turkey hunter feels like he fails if he misses the shot, or if he doesn't get the shot. But a woodsman knows that he wins every day if he hears a turkey gobble, sees the turkey, gets that turkey in close has the bird within shooting range. If the hunter misses or fails to take a turkey, the woodsman already has had four winning experiences turkey hunting, even though the gobbler isn't bagged. So, the woodsman has had a terrific day, even if as a hunter he fails to harvest the turkey.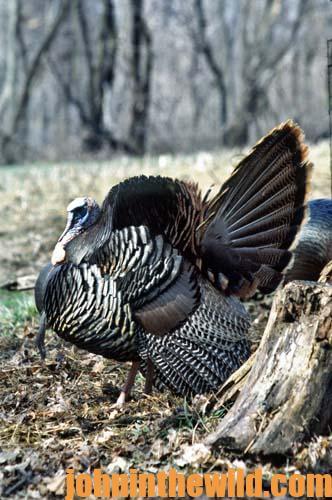 Another memorable hunt occurred several years ago when I met a 12-year-old youngster named Crews Meade, who had been diagnosed with a liver disease at the age of 6 and then kidney disease. Also, he was diagnosed with having dwarfism. His mother donated one of her kidneys for a transplant for Crews. He was an amazing young man. I had an opportunity to take him and his dad to our camp on the opening day of youth turkey season in Maryland. The first birds to come in to our calling were 11 jakes. After they put on a show, we chose not to harvest one of those jakes. Before the turkeys came in, Crews was asleep on the floor of the ground blind. But when he heard those turkeys gobble, he came awake like a light bulb that just had been plugged into a wall plug. Crews wasn't sleeping because he was tired, but because medically he was having a bad day.
Later in the morning, I called in a bird to within 28 yards. I gave Crews the okay to shoot, but he missed. The miss might have been my fault, because I rushed Crews a little bit before he was comfortable enough to shoot. But the Good Lord was with us that day. I called another turkey in to the same spot where we had missed the first bird. This gobbler walked within 11 yards of the blind, and Crews took him. I'll never forget the smile on Crews's face, and the excitement and the joy he and his dad shared on Crews's first turkey hunt and first turkey harvest. Crews was a bundle of joy and very appreciative of the opportunity to go on a turkey hunt. Being able to share a hunt with a young man like Crews and his dad is almost unbelievable. It's a hunt I'll never forget.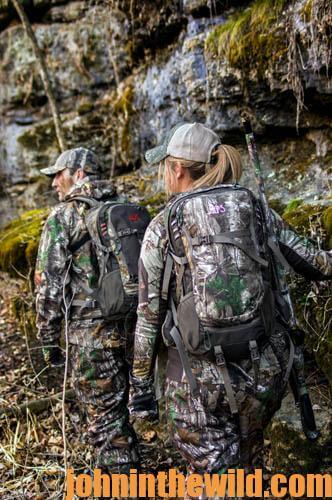 A woodsman makes memories and occasionally takes turkeys. He's successful every day he goes in the woods. Often, a turkey hunter overlooks the little things that make turkey hunting more than just bagging a gobbler.
To learn more about turkey hunting, check out John E. Phillips' print, Audible and Kindle turkey books at https://johninthewild.com/books/#turkey. For a free copy of John E. Phillips' "The Turkey Gobbler Getter Manual," go to https://johninthewild.com/free-books/.