Editor's Note: Randy Ulmer grew up in Arizona with hunting as his passion. He graduated from Oregon State University summa cum laude and received his doctorate from Washington State University, but probably is best known for his competitive archery achievements, winning world and national titles in different areas. An avid bowhunter for many years, Ulmer is known for his outdoor writing and the monster elk and mule deer he bags regularly on public lands, including eight bull elk in the Boone and Crockett record book (https://www.boone-crockett.org/).
After I shot the big Nevada bull, I knew I had a problem, although it wasn't the usual problem that most solo elk hunters had. Here's what happened. I was going to my hunting spot at about 2:00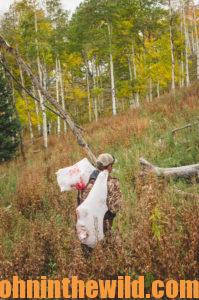 am to hunt this huge Nevada elk when I realized I had a flat tire. That wouldn't have been a problem, if I already hadn't gotten a flat tire the day before on my truck. However, now I was out of tires. I drove close to where I wanted to hunt on my quad (ATV) but then my ATV had a flat. So, I hiked two miles. But I finally shot the huge bull.
This hunt occurred in 2003 when there wasn't nearly as much cell-phone service as there is today. So, I assumed I would be stuck in the woods for several days. The time was also the end of the season, and not many hunters were hunting in the hot weather. Knowing this, I went ahead and boned-out my elk, put the meat in meat bags and pulled them up into a tree where I knew the meat would cool overnight. I then looked for the tallest mountain near me, which was 2 miles away and hiked to the top of it to see if I could get cell-phone service. Fortunately, climbing to the top of this 1,000-foot mountain worked.
At the time, I only knew one person near the area where I was hunting – an outfitter I'd met just before the hunt. I'd gotten his number in case anything happened while I was out. I called him and said, "Man, I'm in a tough way." I didn't really know this fella, but I told him that I needed two tires for my truck, and that I'd pay him, if he could come out and bring some help. Good thing he knew the guy that owned the local tire store in town.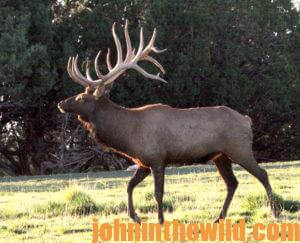 He later asked, "Is the buck you shot a pretty big bull?" I replied, "Yeah, he's a really big bull and he's going to gross more than 40 inches." "I'll be right out there," he said. Soon, he and another fella arrived with two new tires and rims. The guy he brought was really into elk. That evening, we hiked back to my truck, and the two men came and helped me change the tire. But we left the quad where it was. Once we got the tire and rim on the truck, we drove in closer to where the bull was and rough-scored him. After that, they left because they had to hunt that next morning.
That night, I slept on the ground where my elk was to prevent predators like mountain lions or bears from coming to get my bull. Mountain lions and bears usually wait until you leave a kill site before they come in and scavenge the remains. I generally have a sleeping bag with me after spending so much time scouting in Colorado and Nevada during the summer months. This night was 40 degrees, so I warmed up in my sleeping bag. I was hunting at 7,000 feet and knew the meat wouldn't spoil. At daylight the next day, I carried my meat out to my truck, got it back to camp and took it to the meat processor. Luckily, I was able to get my truck within about 1/2 – 3/4 mile of where I shot my bull. Getting the meat, head and cape out wasn't that big of a deal, since I had flat ground to walk. After officially scoring the bull, he scored 409-6/8 inches net.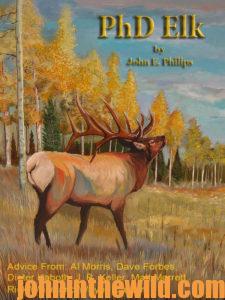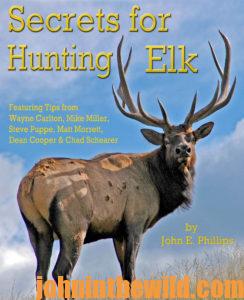 To learn more about elk hunting, check out John E. Phillips' books, "PhD Elk: How to Hunt the Smartest Elk in Any State" and "Secrets for Hunting Elk," both available at http://amzn.to/WkbAWa and http://amzn.to/WGb9le, by copying and pasting the clicks into your web browser.
Tomorrow: Randy Ulmer Tells How He Hunts 380+ Elk