Editor's Note: During January and February, big pre-spawn bass begin to move up to shallow water and start looking for a place to spawn. If a warm front is coming through any part of the country, you may catch the bass of a lifetime. These bass-fishing pros from all points of the compass know how, where and when to catch big bass during the winter months in their sections of the country. Denny Brauer of Lake Amistad near Del Rio, Texas, a Bassmaster Angler of the Year and a Bassmaster Classic winner has made $2.5 million fishing before retiring as a professional angler.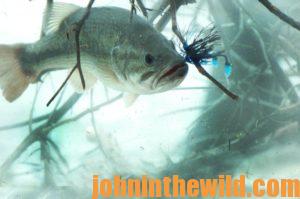 I really like to fish at this time of year for two reasons. This is the best time of year to catch big bass, and there's usually no one on the lake but me. Since I lived on the Lake of the Ozarks for many years, I've developed tactics that will also be effective on most highland reservoirs in the Midwest at this time of year. The lower half of the Lake of the Ozarks is definitely a highland-type reservoir. With steep, rocky banks and not much offshore structure. I'll be fishing ends of bluffs, pea gravel, chunk rock, boat houses with brush under them, rock slides on bluffs and channel swings in major creeks.
My favorite lure at this time of year is a 1/2-ounce Strike King Premier Elite Pro-Model jig 
(https://www.strikeking.com/products/38-oz-denny-brauer-premier-pro-model-jig) with a 3X chunk trailer behind it. The No. 1 color on my lake for catching bass in the winter is chameleon crawfish. I'll usually use 12- to 14-pound-test Mustad Thor Line and be fishing the jig really slowly, crawling it on the bottom and dragging it over the rocks. Some of the biggest bass caught in the Lake of the Ozarks will be caught in January, February and March with this technique.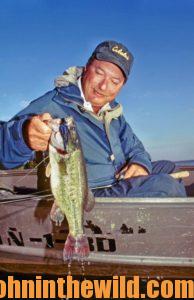 When warming fronts come through at this time of the year, the ends of bluffs, the main channel points and even the secondary points in coves will produce big bass. You can catch bass in these areas fishing a suspended jerkbait, like the KVD Wild Shiner in the shad pattern, on 10-pound-test line. On a bright, sunny day, the chrome with the blue-black color can be deadly effective. If this region gets some rain and has run-off water coming into the lake, the clown pattern can be good because you'll have bass that move up into the new water that's coming into the lake.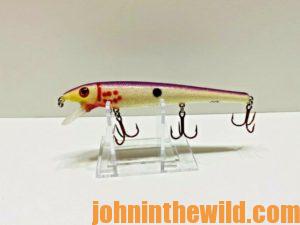 If there's a snowstorm and severe weather, you may only get six bites a day. But those bites will be big fish. If you get a good week of stable weather, you can catch and release 30 to 35 bass on the Lake of the Ozarks or any other highland reservoir using these tactics. You may not expect to catch large numbers of bass in January and February, but you will catch really-big fish. The largemouth can weigh 3- to 6-pounds each, and the spotted bass will weigh 2-1/2- to 4-pounds each. At the Lake of the Ozarks, I've caught several bass over 8 pounds and one bass over 9 pounds.
To learn more about bass fishing, check out John E. Phillips' book, "How to Bass Fish Like a Pro," at http://amzn.to/YpoJvD, available in Kindle and print versions, and Click here for the Audible link. You may have to copy and paste this click into your browser. (When you click on this book, notice on the left where Amazon says you can read 10% of the book for free and hear 10% of the book for free).
Tomorrow: Davy Hite on East Coast January Bassing