John's Note: Deer do strange and unpredictable things when the hunting pressure builds-up over their range. This week we'll look at how to modify your tactics to take these spooked deer.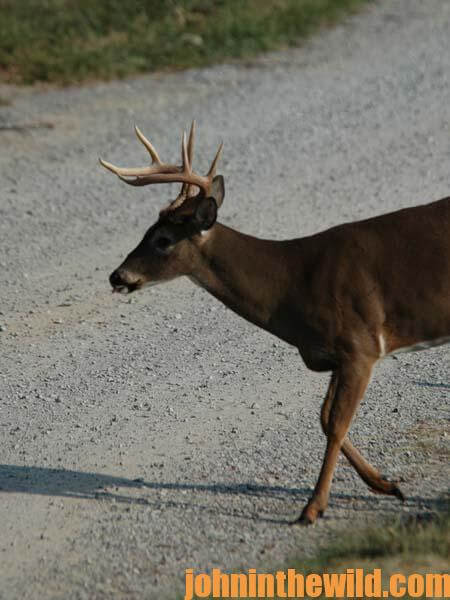 Hunters may really be surprised at some of the areas that trophy deer will hide out in during daylight hours to avoid hunting pressure. As Dr. Keith Causey explains further, "One of the spots that mature deer will go to avoid hunting pressure is beside a rural residence that has plenty of human activity, many yard dogs and a lot of whooping and hollering happening. An ole smart buck may move to within spitting distance of a rural home and bed-down there during daylight hours, because he realizes that this is the area where the fewest hunters are likely to show up. Another unlikely place where the hunter can expect to find trophy deer during daylight hours when there is a lot of hunting pressure is right beside a major road. The hunters usually will drive past this area to get into the big woods where they're convinced the deer are. Every day during hunting season, they will drive in their vehicles past that ole big buck that watches them go into the woods and leave the woods. If you will apply reason to hunting logic, you soon can realize where the big deer have to be. But most hunters will prefer to go to the backside of the property to hunt. Therefore they leave the fringe areas virtually unhunted. So, over the years, the mature, knowledgeable animals will learn where the majority of the hunters will be during hunting season. They will avoid these regions and move into the fringe places that the hunter rarely visits."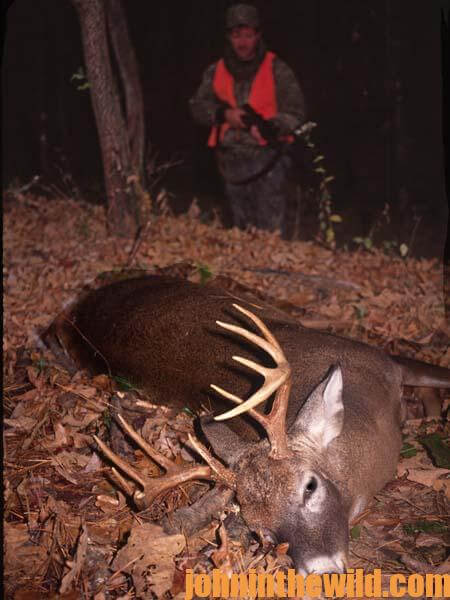 To use the fear factor as a tool to find trophy bucks, you have to pattern the other hunters in your hunting region as well as the game. One of the best ways to do this is to utilize an aerial photo of the region you plan to hunt. Mark the roads in red. Then use paper arrows to point out the directions of movement of the hunters from the roads into the areas that are hunted the most. Once you determine hunter flow on the map, the places with the least amount of hunter pressure will begin to become apparent. If you use the same map for several years and plot the movement of hunters during several seasons, you soon will know what the deer understands and soon see where the trophy animals have to be to survive. By utilizing your map, you will be able to spend most of your hunting season in the areas with the least amount of hunting pressure. Your likelihood of taking and seeing trophy bucks will increase drastically.
By utilizing the fear factor as it relates to deer, you will spend more hunting hours in the woods where you are more likely to see the bigger, more mature animals that have learned to flee from fear.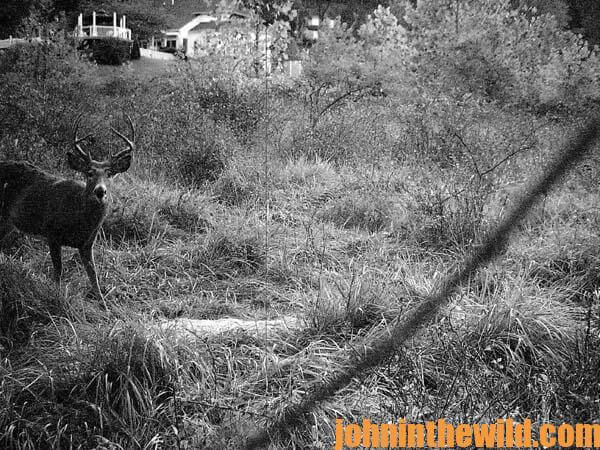 To get John E. Phillips' Kindle eBooks and print books on hunting deer, "How to Hunt and Take Big Buck Deer on Small Properties," "How to Hunt Deer Up Close: With Bows, Rifles, Muzzleloaders and Crossbows," "PhD Whitetails: How to Hunt and Take the Smartest Deer on Any Property," "How to Take Monster Bucks," "How to Hunt Deer Like a Pro," and "Bowhunting Deer: Mossy Oak Pros Know Bucks and Bows," or to prepare venison, "Deer & Fixings," click here.
For information on making jerky from your deer to provide a protein-rich snack, you can download a free book from https://johninthewild.com/free-books.