Editor's Note: Prior to the European settlement of the U.S., more than 10-million elk lived in most of the U.S. and parts of Canada. Today about 1-million elk live in the western U.S., Wisconsin, Michigan, Minnesota, Missouri, Pennsylvania, Arkansas, Kentucky, Tennessee, Virginia and North Carolina as well as sections of Canada. Elk live in a variety of habitats, from rain forests to alpine meadows and dry desert valleys to hardwood forests. Since elk season starts in some of these states in August, John in the Wild wanted to give you the latest information on preparing to hunt elk. Thirty-six-year-old Matthew Drury, the son of Terry Drury, is the general manager of Drury Outdoors www.druryoutdoors.com. Although Matt's been on many turkey and deer hunts in the 2017 season, he went on his first elk hunt. The lessons he learned and the experiences he had could help us all learn how to and when to take trophy elk. 
On this my first-ever elk hunt, I was a little nervous about how the hunt would go. Below is what I learned that might help the first-time elk hunter: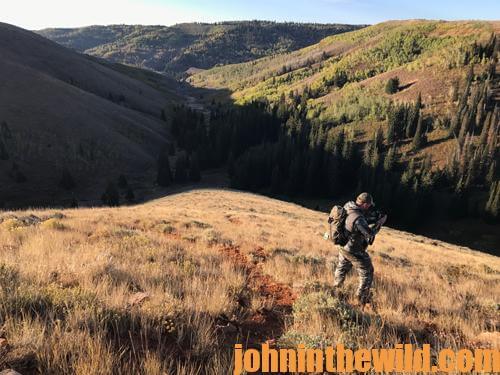 * Know what rifle and ammunition is best to bag an elk for the area you're hunting. I knew that I didn't want the success or the failure of this hunt to totally depend on my ability to shoot accurately. I researched what rifle would be best to take, and what ammunition I should shoot in that rifle to bag a bull elk.
* Spend plenty of time at the rifle range to know how your gun will perform at different distances. I made two trips to the rifle range with my rifle and my Leupold scope (https://www.leupold.com/scopes/rifle-scopes), and I shot three boxes of ammunition. Although I didn't really need that much ammo, I wanted to build my confidence, so that when I put the crosshairs where I wanted the bullet to hit and squeezed the trigger, my bullet would hit there. I shot my rifle at several various distances to get ready for the hunt. If I had the opportunity to take a bull, I wanted to know for certain that I could make the shot and know my rifle was sighted in and how that rifle and ammunition would perform at different ranges.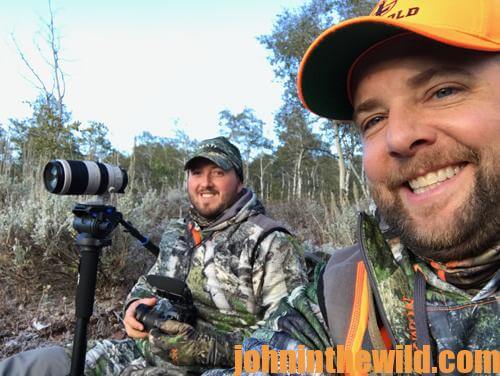 * Be prepared for a wide variety of weather changes when hunting in the mountains. As I researched elk hunting, I learned that in the mountains the weather could change within two heartbeats, and I needed to be ready with the proper clothing, regardless of what the weather did on any day I hunted. When I got to Wild Country Outfitters (http://wildcountryoutfitters.com/) where I hunted, I learned that the morning air temperature would be about 20 degrees. Through the day, the air temperature would warm-up to about 40 degrees. We could have sunny weather one minute and the next minute spitting snow. So before the hunt, I knew that I needed to be prepared for a wide range of weather changes when hunting in the mountains.
* Spend time learning what type of clothing you'll need to take to hunt the area you're planning to hunt. I decided to choose clothing that I could layer, so I could add or take away from my basic clothing. I had a base layer of Nomad underwear (https://nomadoutdoor.com). Then I put Nomad all-season pants and jacket in the Mossy Oak Mountain Country pattern (https://nomadoutdoor.com/collections/mossy-oak) over the base layer. Finally, I wore a late-season Nomad vest. When the weather got cold, I had Nomad gloves to wear and a neck gaiter, and I wore a sock hat over the top of my hunting hat. I also carried a Nomad rain poncho, but the snow didn't last long enough for me to use the poncho.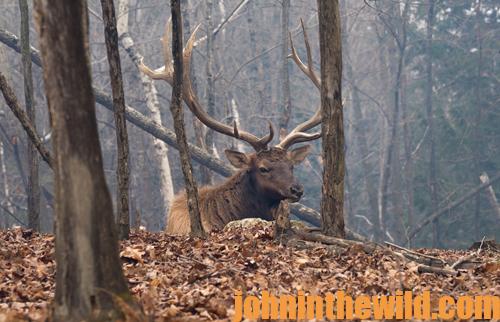 * Remember footwear is important and is a major concern for the first-time elk hunter. An elk hunt is all about climbing up mountains, climbing down mountains, walking on top of mountains and often hiking a number of miles each day. I chose Danner www.danner.com Pronghorn boots, and I can honestly say those boots I was wearing felt like tennis shoes. I have issues with my feet. So, I was really concerned about what type of boots I should take with me on this hunt. As I began to research the boots that I might want to consider, I looked at the features of boots from several different companies. I finally settled on the Danner Pronghorns, and they proved to be the best for me in the mountains of Utah.
* Realize that quality optics are critical to your success. Elk hunting is a spot-and-stalk type of hunting. Therefore, the farther you can see, and the clearer your optics are, the better you can determine whether the bulls you spot are worth making a long stalk or not. Those Leupold binoculars and Leupold rifle scope that I used were critical to my success. One of the things that I appreciated the most about my rifle scope was that it had Custom Dial System (CDS) technology in the scope. I sighted in my rifle at 100 yards. Once I determined the range that I might have to take a shot, I could dial the scope in to that range and hold my crosshairs tight on the spot I wanted to hit, and the scope would automatically calibrate the distance and the aiming point. Then I didn't have to worry about hold over and trying to adjust the crosshairs to the right elevation to hit the spot I wanted to hit. With this scope, regardless of the range, once I dialed in the distance, I could hold my crosshairs dead-on, and the bullet would hit right where the crosshairs intersected in my scope. That scope took all the guesswork out of the shot. I didn't have to hold high or low.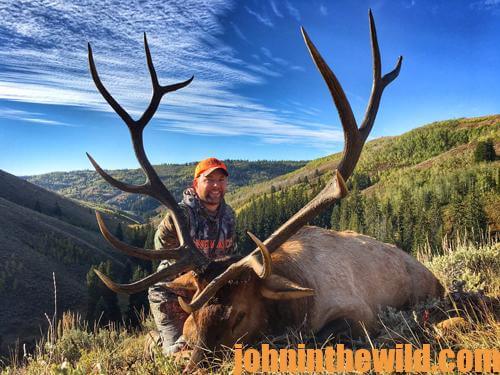 * Wear the right kind of camo for the terrain you're hunting. This hunt wasn't the first time I had worn Mossy Oak Mountain Country camo. I wore it last season during turkey season, because it fit into the environment where I was hunting turkeys. But this was the first time I had worn Mossy Oak Mountain Country camo in the type of terrain and foliage for which it was designed.  I saw just how effective that pattern could be when hunting elk. We were in camp with several other hunters wearing different brands of camo. I honestly could say that the Mossy Oak Mountain Country was without question the best of the patterns to blend-in with the environment where we were hunting. We had plenty of elk come in really close and not be able to see us. We had bulls from 10 feet to 10 yards away that never saw us until we moved. So for me, I knew that Mossy Oak Mountain Country had stood the elk test.
* Trust your guide. The elk I took scored 330 inches and was the best bull we saw in four days of hunting. I'll have to admit that I saw several other good elk that I would have shot in a heartbeat if I'd been hunting by myself. However, I learned that my guide Amo had been hunting elk most of his life and had been hunting elk on the land we were hunting for much of his life. He knew much more about field judging elk than I did. Although several times during this hunt, I wanted to fill my tag with the bull standing in front of me, by listening to and following the advice of Amo, I was able to harvest the best bull that we saw on the hunt. For me, this elk hunt was a once in a lifetime hunt. If I ever have another chance to go elk hunting, I hope to be able to hunt with my bow.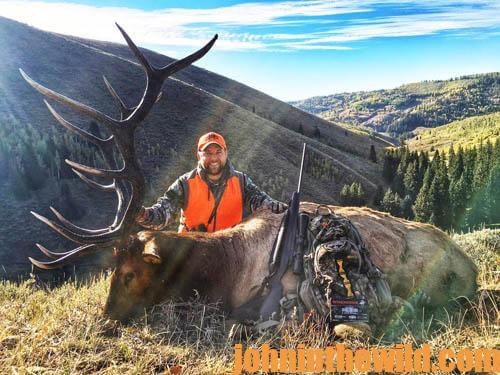 To learn more about hunting elk by getting John E. Phillips' Kindle, print and Audible books, go to http://amzn.to/17ENNqK. To get John and Denise Phillips' free cookbook, "Miz Denise's Outdoor Cooking: More than 35 Recipes for Elk and Mule Deer," go to https://johninthewild.com/free-books.