John's Note: Parrey Cremeans of Redding, California, works with the guide service www.justforhunting.com, primarily in California, to take elk, mule deer and Columbian blacktails, and in Oregon for elk. Hunting season begins in August for elk and deer in California. Consider the possibility of an out-of-state elk hunt or deer hunt there. Most of us when we think of California visualize Hollywood, the Silicon Valley, vineyards, wild fires and earthquakes. However, the West Coast promises outstanding hunting. This week we'll learn more about how you can plan an elk hunt or a deer hunt for August and draw an elk or a deer tag before many states even open their seasons.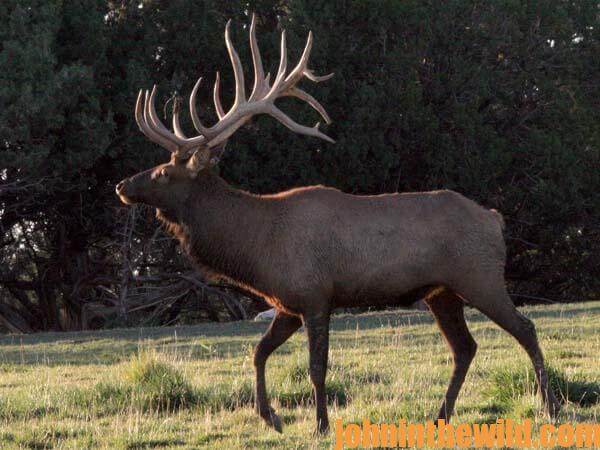 Just for Hunting has some ranches we hunt, depending on the size of elk our client wants to try and take, where the client may tag an elk on the first morning of the hunt. When hunting Roosevelt elk, we're primarily hunting timberland country. If hunting Rocky Mountain elk, we do have access to both private and public lands we can hunt. However, the majority of our hunting is on U.S. Forest Service, Bureau of Land Management or private timber company land. Depending on the size of elk the hunter wants to take, I'll generally call in at least 12 bulls every elk season on three to five different hunts during the season. If someone fills his tag on either the first or the second day of the hunt, both California and Oregon have some over-the-counter deer tags. On some of these tags, you can hunt Columbian black-tailed deer as well as mule deer, especially in Oregon. The eastern side of Oregon also offers some whitetail deer tags. In California, the only over-the-counter tags for deer are for blacktails. All the mule deer tags in California go through a drawing procedure. Some of the better units for black-tailed deer in California are sold out by the first of October. In Oregon, hunters may draw a deer tag and an elk tag each for their guided hunts. Those hunters may take both animals on the same 5-7 day hunt. When I'm doing my own personal hunting, I'll buy both an elk tag and a deer tag. When I'm hunting, if I see a big deer I want to take, I'll go ahead and harvest the deer and hunt the elk later. If I don't spot a big deer, I'll continue to hunt the elk and try to take the elk first and then hunt deer later in the season. Most western states hold deer season concurrent with elk season.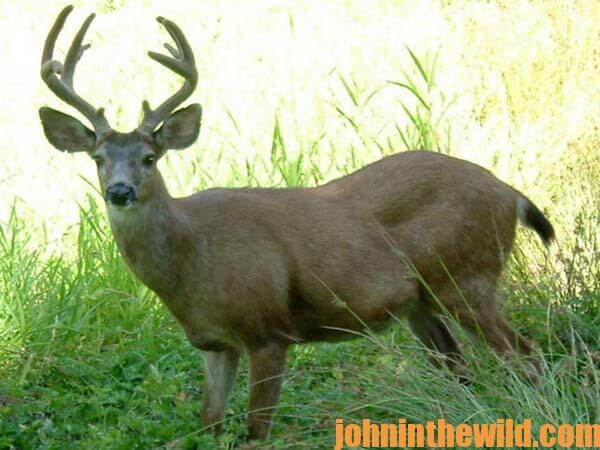 The most-common deer in Oregon and California is the Columbian blacktail, and Just for Hunting has about a 75% success ratio for this animal. To be put in the Boone and Crockett record book, a blacktail has to be 135 inches. A good representative of the species will score about 115-155 inches. I believe the blacktail is much smarter than the whitetail. Most people who hunt whitetails hunt them around agriculture or green fields. In California, we don't hunt over food plots. The blacktail may be holding in terrain that includes oak savannah, thick manzanita brush, scrub oaks or dense timber and ferns on the coast. Oftentimes, blacktails will hold so tight to the brush, you almost may step on them.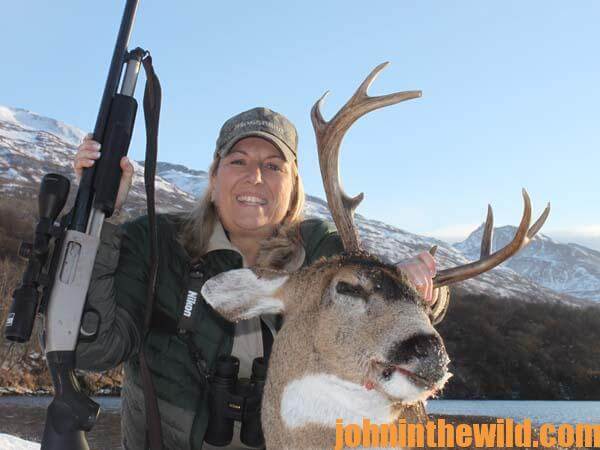 Just for Hunting can help any hunter find an elk tag in almost any state that has elk, and we can line you up with someone who can give you information or guide for you in almost any state. To learn more about getting late-season elk tags, go to www.justforhunting.com, or contact me at: 1- 650-888-0808.
To get John and Denise Phillips' free cookbook, "Miz Denise's Outdoor Cooking: More than 35 Recipes for Elk and Mule Deer," as well as other free eBooks, go to http://johninthewild.com/free-books. To learn more about elk hunting, get John E. Phillips' Kindle eBooks and some print books, "How to Find Your Elk and Get Him in Close," "Secrets for Hunting Elk" and "PhD Elk: How to Hunt the Smartest Elk in Any State."
Next: Parrey Cremeans' Biggest Columbian Black-Tailed Buck – Maybe