John's Note: Most people think of American frontiersmen as the fur traders, pioneers and European settlers who came to this country. But the true frontiersmen were the people who lived here long before Columbus ever discovered America. These civilizations hunted, farmed, lived, died, were buried and were lost or abandoned. If a people are to know their future, they must learn and understand their past. The treasure hunter who helps a people find and know this past performs a service for the early people, their descendants and all mankind. Many outdoorsmen enjoy studying early times and using their metal detectors. Always be sure to check state and federal regulations associated with treasure hunting. In 2013, I met 74-year old Charles Griffin of Shelby County, Alabama, who had been hunting arrowheads and Indian artifacts for 67 years. Like many youngsters with no TV or sports teams to play on in the country, Griffin had been and still is fascinated with the stone tools, arrowheads and pottery he found on his family's 100-acre farm that his great, great grandfather settled in 1816 after fighting with General Andrew Jackson in the Indian Wars. http://youtu.be/iopUtnpGsKI.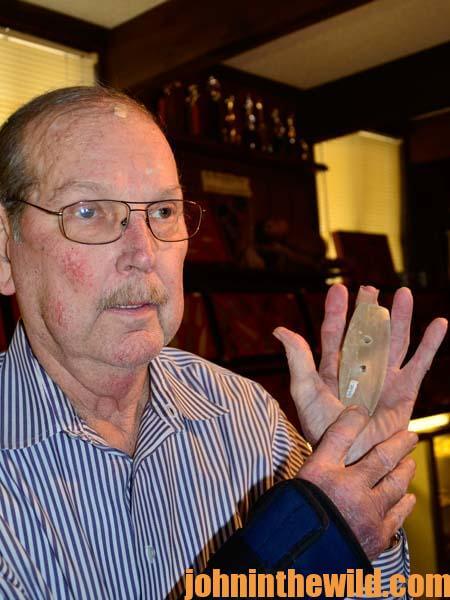 Learning More:
At artifact shows, relic hunters and archaeologists buy, sell and show early-American artifacts. Each state has an archaeological society. Griffin belongs to the Volunteer State Archaeology Society of Tennessee and the Alabama Archaeological Society, the Alabama organization. Each quarter, these organizations publish a listing of all the show dates in the backs of their journals. Under the new guidelines, artifact hunters can pick up artifacts on their properties and others, if they have written permission. You can hunt on public property, but you only can pick up artifacts that are completely uncovered. You can't dig for artifacts, and you can't hunt at all on federal lands.
"Many of the artifacts you'll find at shows now were found or dug-up before 1989, when the new federal guidelines were established," Griffin emphasizes. "But in 1989, the Native American Graves Protection and Repatriation Act was enacted. The law dictated that any artifact found on top of the ground should be reburied. Check on any state laws or regulations that pertain to collecting early American artifacts."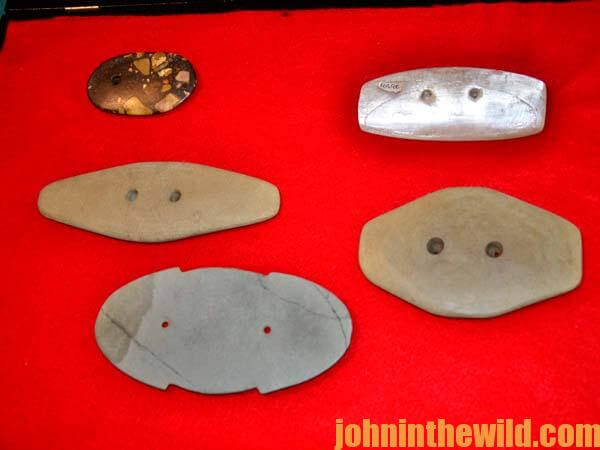 Valuing Early American Artifacts:
Early American artifacts can be bought, sold or traded as long as the show is not held on state or federal property. "A field grade arrowhead point and other artifacts may sell for an average from $2 to $5," Charles Griffin explains. "Paleolithic artifacts can sell for over $150,000. I have a friend who sold one of the best Cumberland points ever found for $150,000. Depending on the condition, a pot sells for $200 to $20,000, atlatl points from several hundred dollars up to thousands of dollars, an adz for $15 up to thousands of dollars and Native American Celts artifacts from $50 into the thousands of dollars. Trade beads are relatively inexpensive unless they're rare beads." Yes, artifacts do have value, however, I feel that finding the everyday tools and ornaments of people who lived on the earth years ago helps us understand the cycle of life.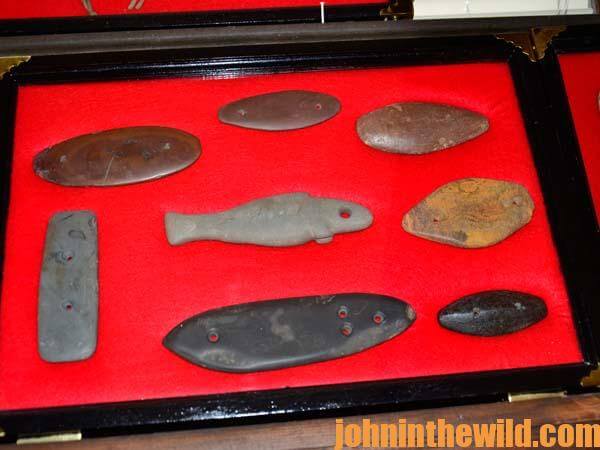 Learning the Truth about Burial Sites of the Early People:
According to Charles Griffin, "The early people didn't really bury their dead but put bodies under rock shelters or in caves. During the Woodland Period, Native Americans buried people facing the sun in a prone position in graves only 18 inches to 3 feet deep. Many of these unmarked graves were plowed up by farmers or uncovered by rain and erosion." Griffin also mentions that for a short time in Alabama, the bones of the deceased were put in burial urns, or the bodies had a large clay pot turned upside down over them. After battles, often injured survivors would go to water to be close to drinking water and food. That's why a good number of artifacts are found around stream beds, the shores of rivers and springs.
Next: Treasure Hunting Videos of Charles Griffin's Discoveries