John's Note: The winged warriors from hell, also known as mourning doves, streak across the fall sky like World War II Kamikaze pilots. Their ability to dive, pitch and roll will challenge the skills of even the best wing shooters. Southerners especially enjoy the tradition of dove hunting which opens soon in many states, and probably like it as much as eating black-eyed peas, speckled butter beans, a pone of cornbread and a glass of buttermilk. But just because you go out and sweat in the hot sun of early fall, get bitten by redbugs in the grass and punctured by industrial-strength mosquitoes, you still may not take home a mess of doves.
Often just taking a position along the doves' normal flight pattern will provide some good shooting. However, many times the doves won't come in close enough to give the shooter a close range target. Some hunters use dove decoys to reel in doves.
You can buy some dove decoys, head for a pond and place them out on the limbs of a tree and hide nearby.
Then as the elusive doves come to the pond, they'll spot your decoys and bank in for some socializing before drinking water. The decoys often will lure in the socially minded mourning doves to within gun range. The Mojo Dove is a line of dove decoys with motorized wings that rotate, make the decoys appear to be in flight. (http://www.mojooutdoors.com/)
David Hale, a partner in Knight and Hale Game Calls Company in Cadiz, Kentucky (http://www.knightandhale.com/), suggests that hunters will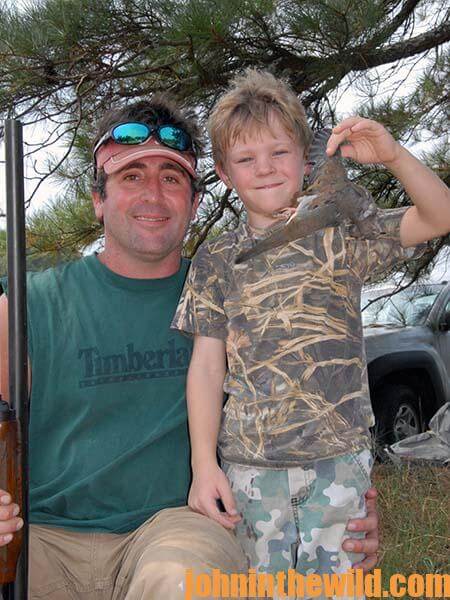 have more doves to take if the hunters will call to the doves. According to Hale, "I blow on a round, wooden owl hooter while covering the front hole of the call and then releasing it to give the perfect cooing sound made by the doves. I've called in plenty of doves on an owl hooter, especially in roosting areas. If the doves can see and hear what they believe to be other doves, they've just got to go and investigate." So, after you set-out your decoys again and see doves approaching, you can give calls on the owl hooter like Hale has recommended. The doves will respond to the calling and the decoys, and just like waterfowl, will bank, turn and come into your spread. Also Primos Hunting and Haydel's Game Calls, Inc. offer dove calls.
Too, you can put the decoys on fence lines and in trees near your stand.
To set-up decoys effectively, place one or two decoys high enough and in trees open enough to allow the doves to see them at great distances. Then use six or eight decoys in the area where you hunt. You'll find that decoying and calling doves will make a difference in what you bag. Doves love to congregate with each other and around any type of dead snag. The lightweight and portable MOJO Dove Tree is an easy way to display your decoys.
To get the Kindle e-cookbook "The Best Wild Game & Seafood Cookbook Ever: 350 Southern Recipes for Deer, Turkey, Fish, Seafood, Small Game and Birds" by John and Denise Phillips, click here.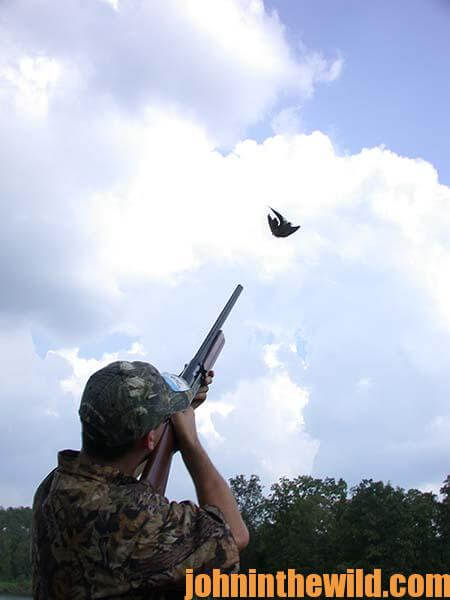 About the Author
John Phillips, winner of the 2012 Homer Circle Fishing Award for outstanding fishing writer by the American Sportfishing Association (ASA) and the Professional Outdoor Media Association (POMA), the 2008 Crossbow Communicator of the year and the 2007 Legendary Communicator chosen for induction into the National Fresh Water Hall of Fame, is a freelance writer (over 6,000 magazine articles for about 100 magazines and several thousand newspaper columns published), magazine editor, photographer for print media as well as industry catalogues (over 25,000 photos published), lecturer, outdoor consultant, marketing consultant, book author and daily internet content provider with an overview of the outdoors.
EXPLORE MORE: you'll love these stories from John too