John's Note: At this writing, Mark Rose of Marion, Arkansas, is preparing to fish the FLW Tournament www.flwoutdoors.com on the Red River the last half of July, 2013. The weather will be extremely hot, and the fishing pressure, during the tournament, will be extremely high. Under these conditions, catching any bass can be very difficult, but Rose is a veteran tournament bass fisherman with secret tactics he believes will give him the best chance to win the $125,000 prize. Let's look into the mind of Rose, as he prepares to try and earn in 3 days what most of us won't earn in 2 years.
Current brings oxygen to the bass.
Since bass are primarily ambush feeders, they like to hold in the eddy areas and let the current bring their baits to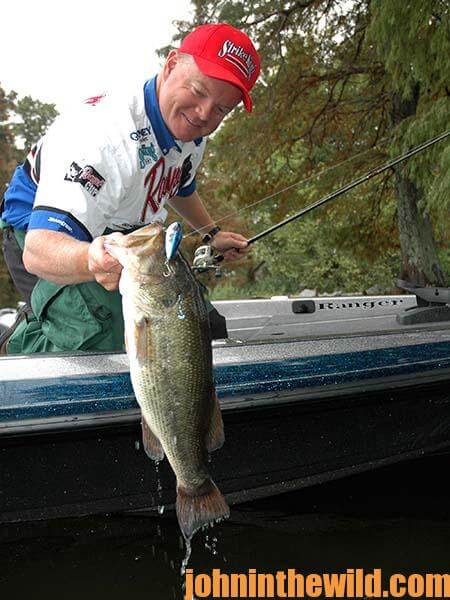 them. So, I look for little points of land sticking-out in the main river channel and logs, rocks or trees breaking the current. Since I fish primarily shallow water on the main river channel, I'll use the Strike King KVD1.5 crankbait in the shad pattern. The gizzard-shad pattern is my favorite color. I will be fishing with 15-pound test fluorocarbon line, on a Kistler 7-foot 6-inch MRO rod, which is a crankbait series rod, with a Lew's 5:1 BB1 reel. I will be fishing that crankbait around and over any type of current break. Many bass fishermen overlook shallow cover in the hot summer months.
However, when there's current in a river and obstacles that break that current, shad and bluegills often will school-up in those eddy pockets in shallow water. Then the bass will be there. Also, remember in most river systems, even in the hot summer months, the water is usually not very clear. I mainly fish in smaller rivers, at this time of year, with my War Eagle aluminum boat (www.wareagleboats.com). If I'm fishing big rivers like the Tennessee River, I'll be fishing ledges and drop-offs. On these small rivers, which are by the way ideal places to catch plenty of hot-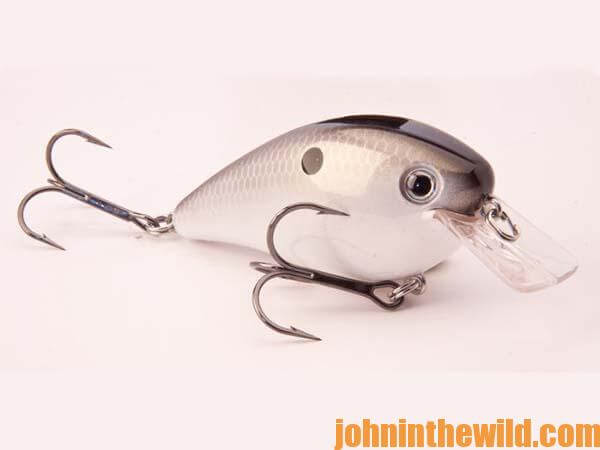 weather bass in an aluminum boat, the clarity of the water won't be very good. At most of the places I will be fishing, the water depth will be 5 feet or less. Even here on the Red River where I'm fishing this weekend, there's not much water clarity. So, I can fish these shallow-running crankbaits around bank cover on the main river or on the backwater when current is pulled out of the backwater. We are fishing the Red River around Bossier City and Shreveport, Louisiana.
To learn more about Mark Rose's bass fishing, get John E. Phillips' Kindle ebooks, "How to Bass Fish Like a Pro" and "How to Win a Bass Tournament." "Click here to get these books."
About the Author
John Phillips, winner of the 2012 Homer Circle Fishing Award for outstanding fishing writer by the American Sportfishing Association (AMA) and the Professional Outdoor Media Association (POMA), the 2008 Crossbow Communicator of the year and the 2007 Legendary Communicator chosen for induction into the National Fresh Water Hall of Fame, is a freelance writer (over 6,000 magazine articles for about 100 magazines and several thousand newspaper columns published), magazine editor, photographer for print media as well as industry catalogues (over 25,000 photos published), lecturer, outdoor consultant, marketing consultant, book author and daily internet content provider with an overview of the outdoors.