John's Note: Ronnie "Cuz" Strickland, the senior vice president of Mossy Oak/Haas Outdoors, Inc. www.mossyoak.com in charge of video and television production, has shot tournament archery and is a lifelong bowhunter. This week you'll learn how Strickland has passed on his hunting heritage to his children and grandchildren.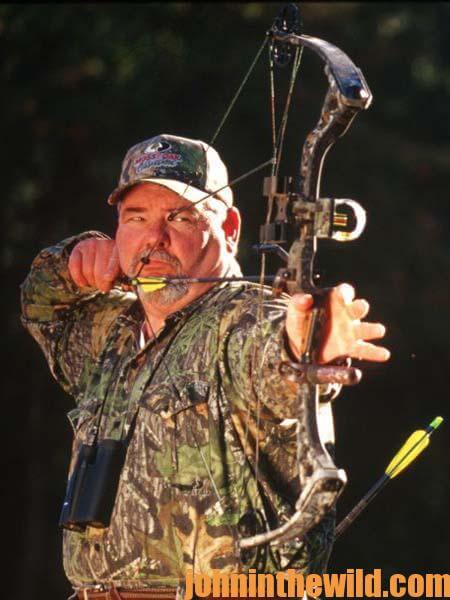 I went in debt to buy 350 acres of forest land to ensure that my grandchildren would have a place to hunt well in to the future. I also leased another 350 acres. So today, I have 700 acres for my grandchildren to hunt. I wanted them to have plenty of woodlands to run in and play. I'd also fallen in love with planting food plots and growing deer to make sure that our grandchildren had a target-rich environment. On TV, you see the host hunting on large tracts of private land with plenty of deer, turkeys, elk or bear and usually with a pond or lake to fish. I wanted to start my grandchildren hunting, and I wanted to make sure every time they went hunting they had targets. I wanted my grandchildren to see live deer and turkeys and be able to harvest those animals. I'm not really that concerned about growing trophy bucks. Youngsters get so distracted and have such short interest spans. When they go hunting I want them to see, watch and learn about wild game, as well as have the opportunity to harvest animals.
I have 4 grandchildren. My oldest granddaughter, Avery, is 10-years old, Walker is 7-years old, and their mom is my daughter, Amy, and their father is Kevin Tate. Matt is my 6-year old grandson and his mother is my youngest daughter, Lauran, and his father is Richard Ellis, and they also have my 2-1/2-year-old grandson Ben. I've been a bowhunter all my life. As soon as my grandchildren could stand up and pull the string on a child's bow, I bought them bow and arrow sets. Then they could go out in the backyard and shoot targets with me before bow season. Last season, Walker, 6-years old at the time, killed his first deer with a rifle. Walker was sitting in his daddy's lap when he took the deer, as I sat beside them, videoing the hunt. Walker took a 7-point buck, and we were all so excited for him. That hunt was insanely fun for me and Kevin, Walker's dad.
I wouldn't let Matt go deer hunting until he was 6. I called Blake Shelby at PSE and asked him what kind of bow PSE had that a 6-year old could learn to shoot. Blake suggested the PSE Fang crossbow http://pse-archery.com/c/crossbows_fang-crossbow for Matt. I never had had a crossbow, and I didn't know how they worked. After we got the PSE Fang, it didn't take me more than 5 minutes to figure out how to put it together. After I put it together, within 30 minutes, I'd set up targets and was able to sight in the Fang at 20, 30 and 40 yards. I really liked the lightweight Fang that was just the right size for a youngster or a person with a short draw length. I got a Deadshot Fieldpod http://www.btibrands.com/product/magnum-deadshot-fieldpod  to help ensure Matt's accuracy and set the crossbow up so Matt could shoot it. When the Fang was sitting on that Fieldpod, Matt could move the Fieldpod up and down and left and right without having to pick the bow up and support the weight of the bow. The Fang also came with a scope with lighted sights set-up for targets at 20, 30 and 40 yards. Once I had the bow sighted in and had it sitting on the Fieldpod, I put Matt behind the bow and told him to take a shot at the target by putting the dot in the scope in the center of the target before he touched the trigger. I told him to remember to squeeze the trigger really slowly.
When Matt fired that crossbow, he immediately turned around and said, "Oh, Pop I love this. It doesn't make a loud sound like the gun does, and it doesn't kick." So, Matt shot his PSE Fang crossbow at 20, 30 and 40 yards and hit every target right in the center. After we practiced with the Fang, Matt and I went back to my shop at the farm, and I said, "Matt, you're going to get really excited when deer arrive. I want you to draw a picture of a deer, and I'll show you where I want you to aim to take that deer." When Matt finished his art project of drawing the deer, I took a marker and marked an X on his deer target to show him the spot where I wanted him to aim.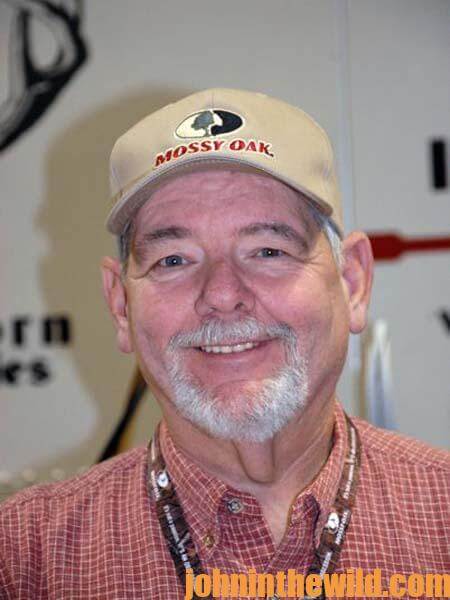 Every afternoon after school for a week, Matt and I would go out in the backyard and shoot his crossbow. The 20, 30 and 40 yard center circles on the target were about 3 inches in diameter. Matt could stack those arrows in that 3-inch center circle each time he shot, and he shot about 12 arrows every afternoon. Matt built up his confidence in his ability to put his arrow where he was aiming. Each time before he shot, I'd cock the crossbow and set it up in the Fieldpod, so Matt could shoot it. I had a little chair for him to sit in, and I put a cushion in the bottom of the chair. Then he'd be at the right distance to mount the crossbow, aim with his scope and squeeze the trigger. Every day he'd tell me the same thing, "Pop, I really do love this bow, because it doesn't kick, and it doesn't make any noise." I love the bow too, because this bow allowed me to start teaching my grandchild to bowhunt at 6 years old.
To learn more about deer hunting, you can get John E. Phillips' Kindle eBooks, "How to Hunt and Take Big Buck Deer on Small Properties," (John's latest book), "How to Hunt Deer Up Close: With Bows, Rifles, Muzzleloaders and Crossbows," "PhD Whitetails: How to Hunt and Take the Smartest Deer on Any Property," "How to Take Monster Bucks," and "How to Hunt Deer Like a Pro," or to prepare venison, get "Deer & Fixings." Click here to get these books.
Share this page with a friend!
About the Author
John Phillips, winner of the 2012 Homer Circle Fishing Award for outstanding fishing writer by the American Sportfishing Association (ASA) and the Professional Outdoor Media Association (POMA), the 2008 Crossbow Communicator of the year and the 2007 Legendary Communicator chosen for induction into the National Fresh Water Hall of Fame, is a freelance writer (over 6,000 magazine articles for about 100 magazines and several thousand newspaper columns published), magazine editor, photographer for print media as well as industry catalogues (over 25,000 photos published), lecturer, outdoor consultant, marketing consultant, book author and daily internet content provider with an overview of the outdoors. Click here for more information and a list of all the books available from John E. Phillips.
Next: Practice Hunting Deer with the PSE Fang Crossbow and Ronnie "Cuz" Strickland