John's Note: Bringing your buddy along when hunting turkey gobblers will sometimes produce far better results than going one-on-one against the feathered fox. Even though turkey hunting is basically an individual sport, there are several reasons why two people should try hunting turkeys together. Foremost is the fellowship that comes from sharing the experience of calling, watching and bagging a turkey with a friend. Also, a turkey hunter can lengthen his season by taking a novice hunting. Making tactical decisions, calling and showing a newcomer when to shoot sharpens your own skills and allows you to hunt, even if you can't shoot after filling your season's limit. Often there are tactical reasons for two on a turkey. Smart old gobblers that have been shot at in the past may be call- and-man-shy. These birds can be outsmarted when two hunters combine their skills and knowledge.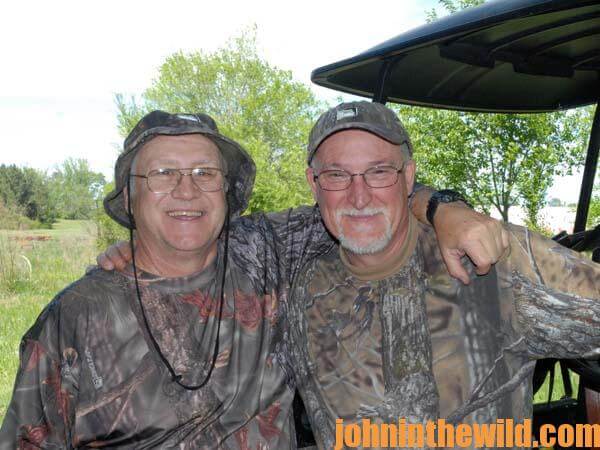 Ben Curry of Carrollton, Alabama, has hunted and guided turkey hunters for several decades. Curry is a proven veteran of the two-man hunt and hunts often with a partner. Of course having two people in the woods at the same time may cut a hunter's chances in half. More twigs break, two have to hide, and movement is doubled. But according to Curry, "We've found that if both men know how to hunt turkeys, you can overcome these obstacles and get a bird. We decide beforehand who will call, and who will shoot. Taking turns on turkeys has proved to be a lot of fun for us. We even listen for each other. If it's Bubba Gray's turn to kill the turkey, and I'm out scouting and hear one, I'll put Bubba on him. Then he does the same for me. Using this method of buddy hunting, we both usually get our turkey limit each year."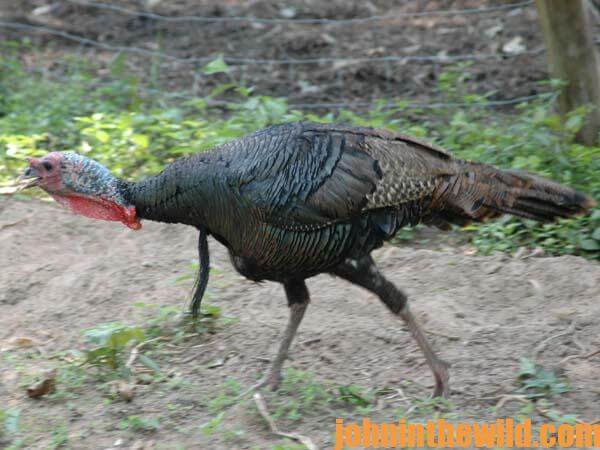 Hunting together not only builds memories for both hunters but also encourages them to learn from one another. Often this knowledge can be shared when two hunters are needed to outsmart an ole wild gobbler. "One of the key ingredients in setting-up on a turkey is to set-up in front of him, so he'll naturally walk right up to you." explains Curry. "Calling a gobbler back from where he already has been is difficult, but can be done. The bird's escape route is behind him, and he rarely goes back that way unless alarmed."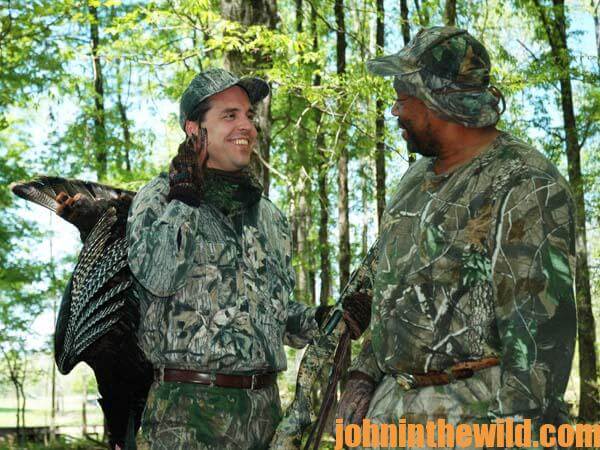 To get John's book, "The Turkey Gobbler Getter Manual," for free, go to www.johninthewild.com/free-books to download.
To learn more about turkey hunting from the masters, get these Kindle eBooks and print books by John E. Phillips, including: "The Turkey Hunter's Bible (available as an eBook or in paperback)," "PhD Gobblers: How to Hunt the Smartest Turkeys in the World," "Turkey Hunting Tactics," (also available in an audio book from  http://www.audible.com/pd/Self-Development/Turkey-Hunting-Tactics), "How to Hunt Turkeys with World Champion Preston Pittman," "The 10 Sins of Turkey Hunting with Preston Pittman" and "Outdoor Life's Complete Turkey Hunting." Click here to get these books.
Next: Doubling on Turkeys Is Fun – Here are Some Tactics That Work
EXPLORE MORE: you'll love these stories from John too