John's Note: Michael Iaconelli (www.mikeiaconelli.com) of Woodbury Heights, New Jersey, has won the Bassmaster Classic and the Angler-of-the-Year title on the B.A.S.S. Circuit.
In January and February, the North has icy, hard water.
But in open water, you'll enjoy some of the best fishing of the year, because the bass really group-up then. Probably 99% of the bass are in 10% of any northern lake. Although the bass's metabolism is lower, your catch ratio will be good.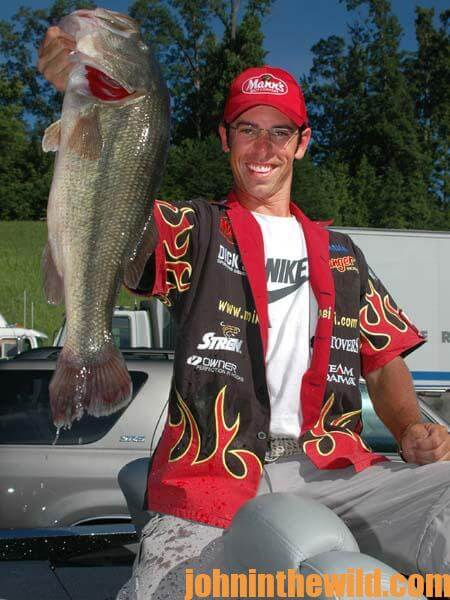 Generally northern sportsmen put up their fishing rods in October and don't take them out again until March, so you may never see another fisherman. Lake Hopatcong and tidal rivers like my favorite place to fish, the Delaware River that borders New Jersey, New York and Pennsylvania, are productive now. In any open water in the North in the winter, you'll find bass and the baitfish holding in the deepest water (the warmest water) with the steepest vertical bottom breaks. In a farm pond, the deepest, most-vertical break may only be 8-feet down by the dam. In the Delaware River, fish old shipping harbors and coves, for deep, vertical breaks out of the current. On a lake, the deepest, most-vertical break areas will be the main lake points and the channel bends. The bass can change depths quickly and easily, according to temperature, by simply moving up or down those vertical breaks.
I try to catch bass two ways – by getting a reaction strike from bass not feeding or by finesse fishing slow and low to catch feeding fish.
I'll fish suspending jerkbaits or crankbaits with a tight wobble, like a Berkley (www.berkley-fishing.com) Frenzy Floating Flicker Shad, a Shad Rap (www.rapala.com) or a Rat-L-Trap (www.rat-l-trap.com) for reaction strikes. I'll crank the jerkbait down to where I think the bass are holding and let it sit motionless. I'll allow a crankbait to sink to the bottom and jig it up and down like a jigging spoon. For crankbaits and jerkbaits, I like pearl and silver minnow-type baits. For slow-and-low, I'll fish the jig-and-pork or the 4- or 5-inch shaky-head worm, which is my all-time favorite winter bait. I'll shake the black, brown, or crawfish-colored worm, move it slowly and then shake it again. In clear water, I like natural, more-translucent colors. But on a more-overcast day, I prefer brighter colors.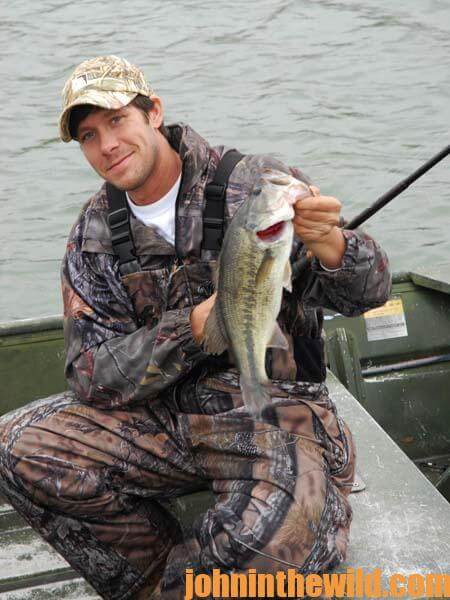 To learn more about bass fishing, get John E. Phillips' Kindle eBooks and some print books, "How to Bass Fish Like a Pro," "How to Win a Bass Tournament," "Catch the Most and Biggest Bass in Any Lake: 18 Pro Fishermen's Best Tactics," "Hot Weather Bass Tactics" and "How to Become A Tournament Bass Fisherman." Click here to get these books.