John's Note: Skeet Reese (http://skeetreeseinc.com) of Auburn, California, has tournament fished for more than 15 years and has earned over $2 million on the B.A.S.S. Circuit.
I like two lakes for giant bass at this time of year – Don Pedro Lake, a deep, clear-water reservoir in northern-central California in the foothills near Modesto and Stockton and Clear Lake in northern California, about 4-hours north of San Francisco.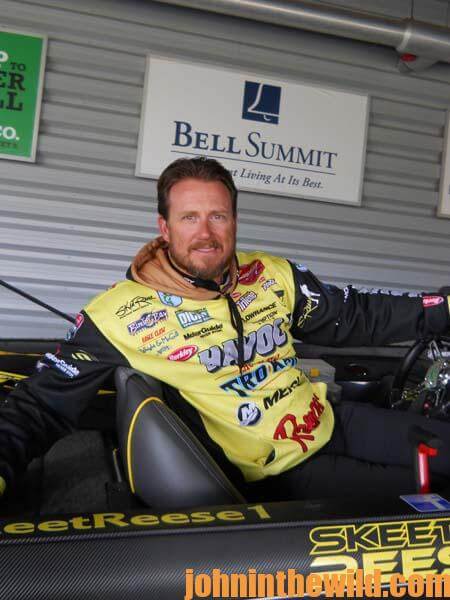 At Don Pedro Lake, you can catch bass weighing 15 to 18 pounds and at Clear Lake take 13- to 14-pound bass and numbers of fish weighing 5 to 8 pounds. At Don Pedro, the bass will stage at the mouths of creeks and on main points and secondary points in about 15 to 30 feet of water and move up shallower with a warming trend into the man-made sloughs and backwater areas. Bass will search for pea gravel, chunk rock and stumps.
If I have to fish one lure in both lakes at this time of year, I choose a Lucky Craft Pointer 128 (http://www.luckycraft.com), a big jerkbait in clear lake hitch, ghost minnow or chartreuse shad colors, to catch giant bass on 12-pound-test fluorocarbon line, which helps the bait sink slowly. I'll jerk the bait twice, and then a third time, I'll jerk it really hard and let it sit still in the water for 10 to 30 seconds. The bass will bite when you dead-stick or don't move the bait.
John's Note: Besides fishing bass tournaments, James Niggemeyer (http://www.jamesniggemeyer.com) of Van, Texas, guides on Lake Fork, TX. In 15 years of professional fishing, Niggemeyer has earned $800,000 on the B.A.S.S. Circuit.
Bass can be caught in shallow water at this time of year in the South.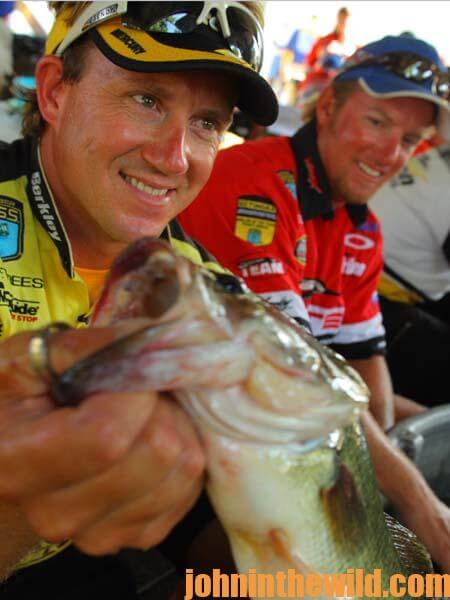 At Lake Fork, bass can be caught in water that's 10-foot deep or less. Grass beds will be your best bet at Lake Fork, with my favorite being hydrilla. I'll look for grass and baitfish in major creeks on primary and secondary points and fish down some of the main banks of creeks, like Birch Creek. My favorite lure is a lipless crankbait in January and February like the Strike King (www.strikeking.com) Diamond Shad or the Red Eye Shad. I'll fish the Red Eye Shad first. Then I'll cover the water with the Diamond Shad in blue-and-black, blue-and-chrome or gold-and-black with a black back. Patchy vegetation and irregular grass seem to hold more bass than a long line of grass does. I'll fish the Diamond Shad shallow and work my way out to deep water over and through the grass. This technique will produce southern bass from October to March, if you cover enough water and vary the retrieve and the depth you fish.
I like 15-pound-test line with a medium-heavy graphite rod to feel the grass and rip that Diamond Shad out of the grass, which is generally when the strike will come. The lipless crankbait method of bass fishing has won tournaments at Lake Guntersville in Alabama and produced a Bassmaster Classic win for Boyd Duckett on Lay Lake in Alabama.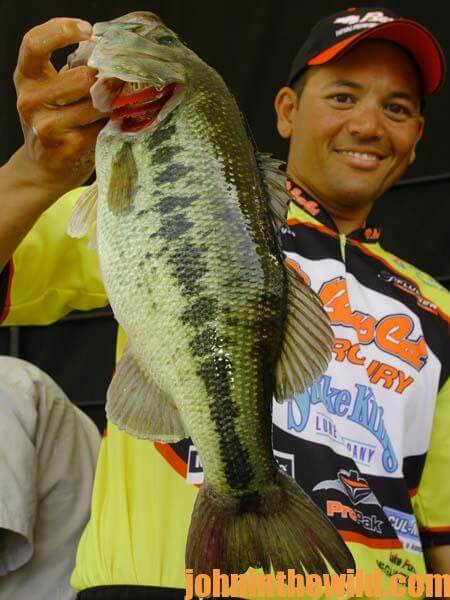 To learn more about bass fishing, get John E. Phillips' Kindle eBooks and some print books, "How to Bass Fish Like a Pro," "How to Win a Bass Tournament," "Catch the Most and Biggest Bass in Any Lake: 18 Pro Fishermen's Best Tactics, "Hot Weather Bass Tactics" and "How to Become A Tournament Bass Fisherman." Click here to get these books.