Editor's Note: Mark Land is the technical support manager for Feradyne Outdoors, LLC (http://www.feradyne.com/) which includes Rage Broadheads (www.ragebroadheads.com), Muzzy (www.muzzy.com), Tru-Fire (www.trufire.com) and Nockturnal (http://nockturnal.com). He handles the bowfishing promotions and the Feradyne Pro Staff, including Muzzy.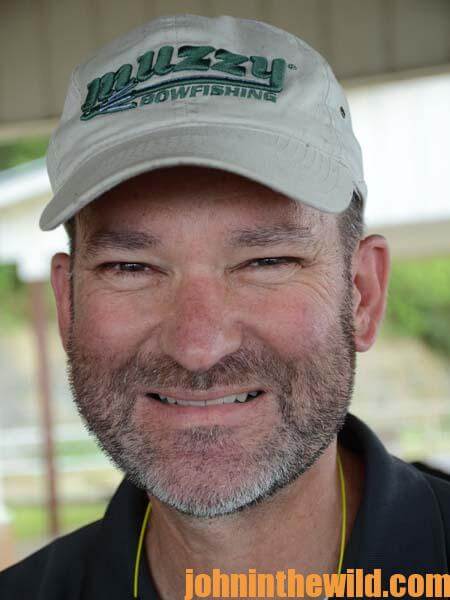 I probably shot my first fish with a bow when I was a little kid. I got very seriously interested in tournament bowfishing in 1989, and I've shot in bowfishing tournaments all over the nation. My best finish was at the Great Lakes Bowfishing Championship, which I won with my partner John Musaccia. Back then, this bowfishing tournament was the largest in the nation with about 250 teams in that tournament. It was my first time to bowfish in Michigan, and my first time at that event.
Bowfishing is like deer hunting or any other type of hunting or fishing sport. Before the tournament, I got maps and looked for shallow water. I spent plenty of time scouting prior to the tournament trying to locate flats, shallows and humps where the rough fish congregate. Because we were expecting spawning fish, we were looking for shallow water. You often can find ridges of shallow water that go out toward the middle of a lake. We were looking for slight humps and rises coming up off the bottom 1-2 miles offshore and sometimes located 3 feet of water out there in the middle of the lake, a mile offshore. At the time of year that this tournament was held, we knew that depth of water was where the common carp liked to spawn. This was a daytime tournament. The winner was decided by the team who brought in the most weight of carp for 2 days. So, we shot as many fish as we possibly could shoot in those 2 days and tried to target the bigger carp. In 2 days of bowfishing only in the daytime, we brought in 2,200 pounds of carp – a weight that helped us win the tournament. For our win, we took home $750 to split between the two of us. When we did the math, we realized we went in the hole several hundred dollars, counting the expenses and travel.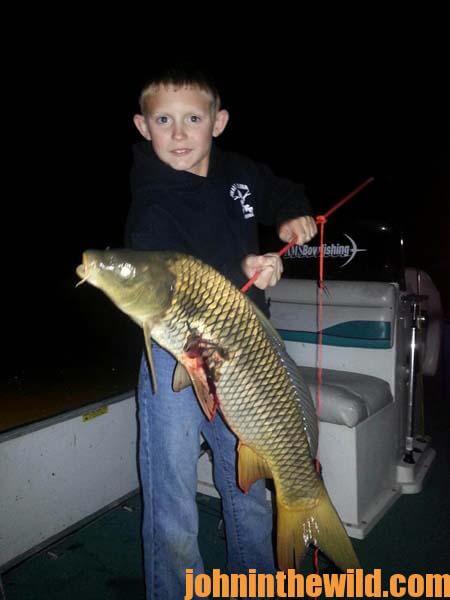 We felt pretty confident that we could go back to that tournament the next year and win again.  The next year we took 2,980 pounds of carp and assumed we'd probably be in first place again.  But after our fish were weighed, we finished in 10th place. That second year we fished more carp were spawning in shallow water, and more teams took more fish than they had taken the previous year.
Over the years, I've won at least 10 or 12 tournaments with partners, but I began to specialize in shooting big fish. Many of the tournaments I went to I'd only enter the big fish side of the tournament, and I won quite a few big-fish categories.
You can get some information on bowfishing on http://www.muzzy.com, or on our Muzzy Bowfishing Facebook page https://www.facebook.com/Muzzy-Bowfishing-115477487783. Also, there are numbers of bowfishing groups that you can join on the internet and get information from about good lakes to bowfish and how to bowfish better.
Mark Land on How to Get Into Bowfishing: https://youtu.be/MD7TJ5AyBNk
To get John's book, "The Bowfishing Bible," go to http://amzn.to/22zX7Zz. To learn more about hunting and fishing from John E. Phillips' print and eBooks, click here.
Next: Mark Land on the History and the Growth of Bowfishing
EXPLORE MORE: you'll love these stories from John too