Editor's Note: Often the world's greatest poets, writers and artisans are rarely ever recognized during their lifetimes. Many of the legends of the outdoors have seen their skills and the products they've crafted eventually start to have great value. One such product is a handmade, hand-crafted wooden duck call from yesteryear that still brings a high price today from duck-call collectors and duck hunters – the Yentzen Classic, invented and patented by George Yentzen, and James "Cowboy" Fernandez in the early 1950s. Yentzen had cut his first black-walnut duck call on a band saw on his back porch in Nederland, Tex. before that. The design of this Yentzen Classic double-reed duck call with reeds held together by rivets was truly amazing. Cowboy won the World's Championship Duck Calling Contest in Stuttgart, Arkansas, in 1959 and Charles Stepan in 1962 with this Yentzen. If you've ever blown a duck call or hunted ducks, this week's story is one you'll thoroughly enjoy.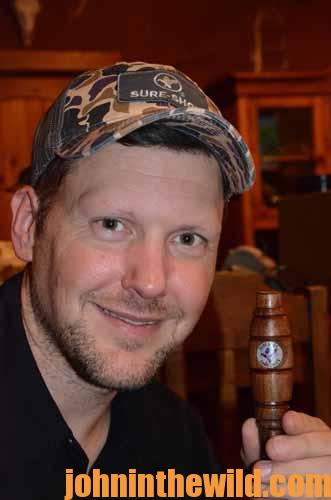 "My grandfather, James 'Cowboy' Fernandez, started Sure-Shot Game Calls in 1959," Curtis Arnold, today an engineer with the company, told me. "Cowboy's father was a hard man to be around, so Cowboy had left home at an early age. My grandfather's mentor and father figure, George Yentzen, who had started Yentzen Calls in the 1940s, took Cowboy under his wing and taught him how to hunt, fish and make game calls. When Mr. Yentzen passed away in 1957, he gave his game call company to my grandfather, 'Cowboy,' who renamed it Sure-Shot Game Call company in 1959. Cowboy had had to win several state and regional championships to qualify for the World. He also won the Champion of Champions contest."
First known as the National Duck Calling Contest and held in Stuttgart on November 24, 1936, in connection with the annual Arkansas Rice Carnival, today this contest attracts worldwide participants and thousands of sportsmen annually from all over the United States. First prize in 1947 was $1,000 cash. Today's winner receives a prize package worth more than $15,000. The tradition continued in 2017 with the 82nd annual World's Championship Duck Calling Contest and Wings Over the Prairie Festival held during Thanksgiving Week, November 18 to November 25, 2017 (Learn more at http://www.stuttgartarkansas.org/duck-festival/past_world_winners.aspx).
Living, breathing, testing, tuning and constantly trying to produce the best duck call ever made and attempting to become one of the world's best duck callers, young Cowboy totally immersed himself in everything to do with ducks, duck calling, duck hunting and duck-call making. Once Cowboy inherited Yentzen Calls, he changed the name to Sure-Shot Game Calls. According to Arnold, "When I was 11-years old, I started working at Sure-Shot, folding packaging, sweeping the floor and doing any chores that needed doing, until I was old enough to begin to work with and start building the calls."  Later Curtis Arnold graduated from Lamar University with two degrees in engineering and took his education and applied it to building a better game call and recreating the original Yentzen duck call that had won two World's Championship Duck Calling Contests.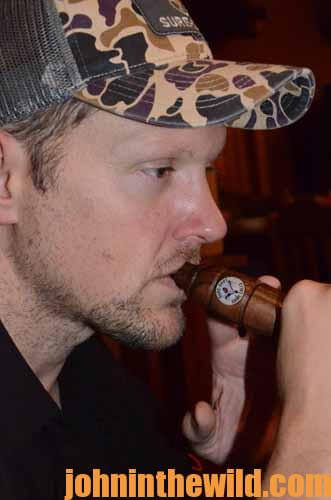 Over the next decade, Sure-Shot Game Calls grew and produced not only duck calls but starting in 1970, goose, deer grunt, turkey and predator calls. Then Cowboy's and his wife's health began to fade. Cowboy couldn't travel, make sales calls and take care of his wife. "As a family, we had to make a decision about what to do with the company as it declined," Arnold explains.
For more information about the World Championship Duck Calling Contest and the qualifying contests leading up it, click on http://www.stuttgartarkansas.org/duck-festival/qualifying_contests.aspx.
To learn more about Sure-Shot Game Calls in Groves, Texas, go to http://sureshotgamecalls.com.

Tomorrow: How and Why Charlie Holder Came to Sure-Shot Game Calls