Editor's Note: Kent Outdoors (www.kentoutdoors.com) spans two states – Oklahoma and Texas. The owner of Kent Outdoors is longtime, well-known hunter, J. J. Kent. Today, J. J. will tell us why he can produce good duck hunting all year long on his land.
I had hunted and harvested deer all my life here in Texas. One day I was sitting in a deer stand with my dad. To be honest, I was somewhat bored. The next day some of my friends invited me to go duck hunting with them. While we were duck hunting, I watched as my friends blew their duck calls, and the ducks came from on high down to within gun range on those small cattle ponds. I thought that was the coolest thing in the world. So, I went to the sporting-goods store and bought me a couple of duck calls. I went down to one of the local parks where there were some semi-tame ducks, and I started blowing duck calls at them. I'm sure the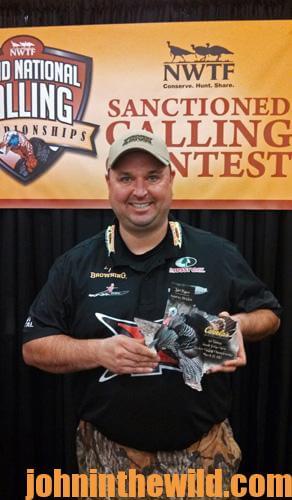 other park visitors thought I was crazy. I listened to the sounds the ducks were making. Then I tried to mimic those sounds on my duck call. When I saw ducks flying over the park, I'd start blowing my duck call. I watched the ducks circle the park and land in the pond with the other ducks, and I really thought that was a neat experience. Since that time, I've been chasing ducks for about 35 years now. To this day, I believe that going to a city park and listening to the way mallard ducks talk to each other and learning how to talk like the ducks is the best way to learn to call ducks.
For people coming from out of town, I always recommend a 2-3 day hunt at Kent Outdoors. We have people come from Georgia, Alabama, Mississippi and Tennessee to hunt Texas ducks, because they know we have the ducks. A good portion of our business is repeat customers. One of the big draws to our area is the many species of ducks we have here in Texas. We have people hunt with us who harvest species of ducks they've never seen previously. During the late season, we had a gentleman who came from South Carolina, and he took six different species of ducks back to South Carolina with him to have mounted. He was able to take all six species in 2 days.
I'm often asked, "How much time is required to get a limit of ducks?" My standard answer is, "That depends on how well you shoot." Some days will be better than others. One of the advantages we have here in Texas is that we get yo-yo ducks – ducks coming from the North to the South when we get a cold front out of the North, and ducks coming from the South, when we get a warm front moving in from the South. This morning (mid-January, 2017) we had about 700 ducks coming in to our decoys, and everyone in our party could have limited out in 5-10 minutes. Here's what happened. We would have a flock of about 25 ducks coming in to the decoys. After I called the shot, and that flock was leaving, another flock of ducks would be circling, trying to come in to the decoys. There was a lot of flooded grass on the pond where we were hunting, and you couldn't take a step on the edge of that pond without stepping on a duck track. We're really fortunate that we have as many places as we do to hunt, and we can produce exceptional duck hunts regularly throughout the season.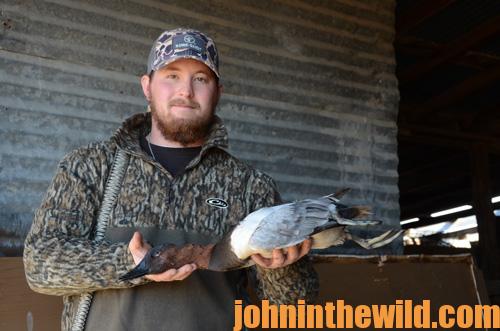 To learn more about the hunting opportunities at Kent Outdoors, click here www.kentoutdoors.com.
For recipes to prepare ducks for the table, go to "The Best Wild Game & Seafood Cookbook Ever: 350 Southern Recipes for Deer, Turkey, Fish, Seafood, Small Game and Birds" at http://amzn.to/WkbLRg. For more information on hunting, check out John E. Phillips' books at www.amazon.com/author/johnephillips for print, Kindle and Audible, and Nook books at www.barnesandnoble.com.