John's Note: Kent Outdoors (www.kentoutdoors.com) spans two states – Oklahoma and Texas. The owner of Kent Outdoors is longtime, well-known hunter, J. J. Kent. Today, J. J. will tell us why he can produce good duck hunting all year long on his land.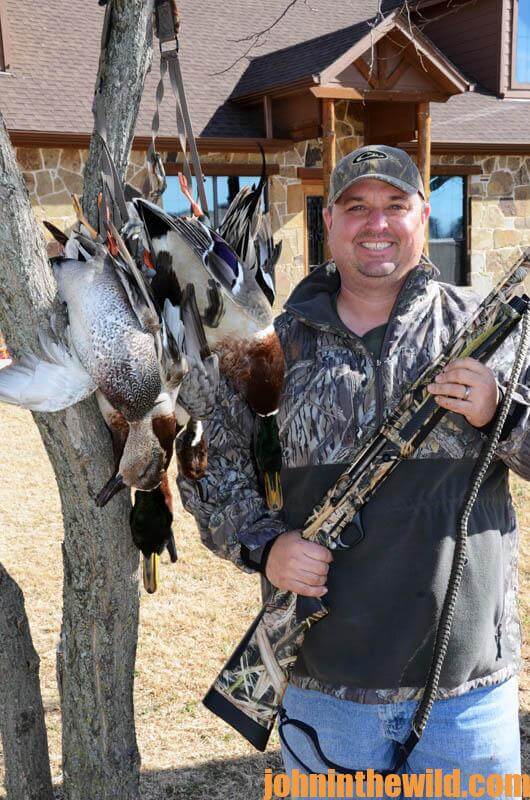 We're located about 1-1/2-2 hours north of Dallas, Texas. We have property from Bardwell to Wichita Falls, Texas, on both sides of the Red River where we hunt sloughs off the river. This land homes small acorn ponds and wetlands where we plant millet and other waterfowl feed for the ducks. We have cattle ponds and conservation lakes, and wheat fields and milo fields that we can flood for the ducks. Conservatively, we have over 200 bodies of water where we can waterfowl hunt at these properties. One of the advantages of having so-many different places to hunt is that we can be where the ducks want to be.
Ducks often will gather-up on one body of water, and you may not see any on other bodies of water 30- to 40-miles away from that one location. So, because we have so many bodies of water in these two states, and we scout every afternoon, we can put our hunters where the ducks want to be every morning we hunt. This also gives us a big advantage over other duck-hunting operations, because we don't have to overhunt any one spot.
Where John Phillips hunted with us was a portion of an 8,000-acre cattle ranch with several conservation lakes – 5-15 acres each – on that property used to water cattle. These lakes had longleaf duckweed, hydrilla and snails around and in them, and some of these ponds had acorn trees around them. The wheat fields interspersed with the cattle ranch land meant the ducks could feed in the wheat fields and rest on the cattle ranch ponds.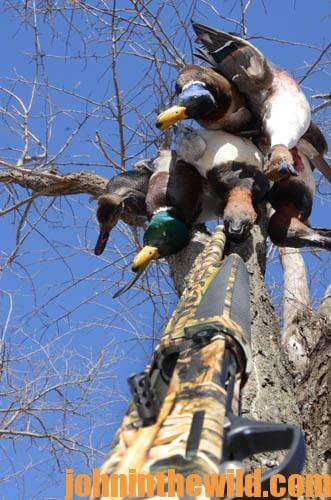 We're really blessed in this section of Texas, because we have some bodies of waters that will hold large groups of mallards. Other lakes will hold canvasbacks, pintails and wigeons, and we seem to always have a flight of teal coming through most of our lakes. We'll also have redheads, bluebills and ringers. We're located on the Central Flyway, so we also get Canada geese, specklebelly geese (white-fronted geese) as well as snow geese.
To learn more about the hunting opportunities at Kent Outdoors, click here www.kentoutdoors.com.
For recipes to prepare ducks for the table, go to "The Best Wild Game & Seafood Cookbook Ever: 350 Southern Recipes for Deer, Turkey, Fish, Seafood, Small Game and Birds" at http://amzn.to/WkbLRg. For more information on hunting, check out John E. Phillips' books at www.amazon.com/author/johnephillips for print, Kindle and Audible, and Nook books at www.barnesandnoble.com.
Next: J. J. Kent Says Texas Has Plenty of Various Duck Species