John's Note: Bob Walker of Livingston, Alabama, began turkey hunting with his dad at the age of 5. By age 13, he could call and bag his own gobblers. He hunts turkeys every year, about each day of the season. Walker's won many turkey calling competitions and is a longtime guide at Bent Creek Lodge (http://www.bentcreeklodge.com) in Jachin, Alabama.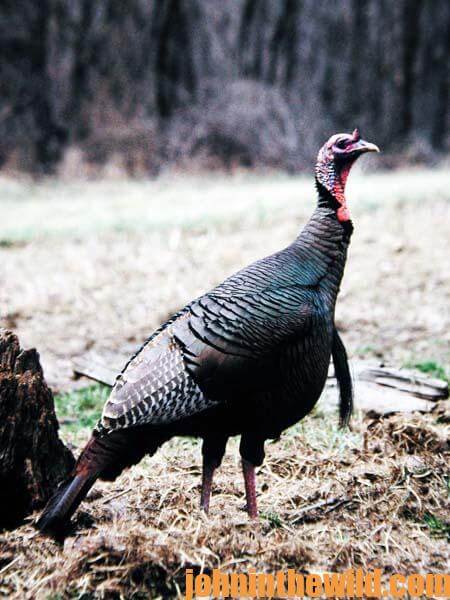 The rain just had started before daylight when Bob Walker and his client went out to hunt the lands of Bent Creek Lodge. To shelter this hunter from the storm, Walker suggested they go to a hay barn that had a roof with open sides on it and hay bales stored under it and a field all the way around it.
"I knew that the turkeys had been using this field, and I thought we might have a chance at a gobbler if we hunted from the barn," Walker recalls. Walker and his hunter reached the hay barn as the raindrops tapped out a melody on the tin roof that would drown out even the loudest church choir. "I gave a really loud fly-down cackle before daylight," Walker remembers. "The rain on the roof was so loud that my hunter and I almost had to yell to hear each other, even though we sat side by side."
As daylight approached, and the sun tried to fight back the black, wet darkness, Walker spotted turkeys flying down into the field. Seeing a gobbler with a group of hens through his binoculars, Walker gave a loud, coarse, three-note yelp. "When I saw the gobbler pick his head up and listen, I knew he'd heard me," Walker reports. Even though the gobbler had four hens with him, he began to walk straight for the barn. With the turkey at 20 yards and separated from the hens, Walker told his hunter to take the bird. "The rain on the roof was so loud that I barely could hear the report of his shotgun," Walker mentions. The rainy-day gobbler tumbled. Walker and his hunter retrieved their bird from the rain and headed back to the lodge.
Many hunters don't know how to take turkeys in the rain because they have the option of waiting for pretty weather to hunt gobblers. But Walker has to go every day, no matter what the weather. "The gobblers come in better in the rain, and I believe my chances are better for bagging a bird on a rainy day than they are for taking a bird on a pretty day," Walker comments. "I don't believe the turkeys think that a hunter will come out in the rain, and they don't seem as wary."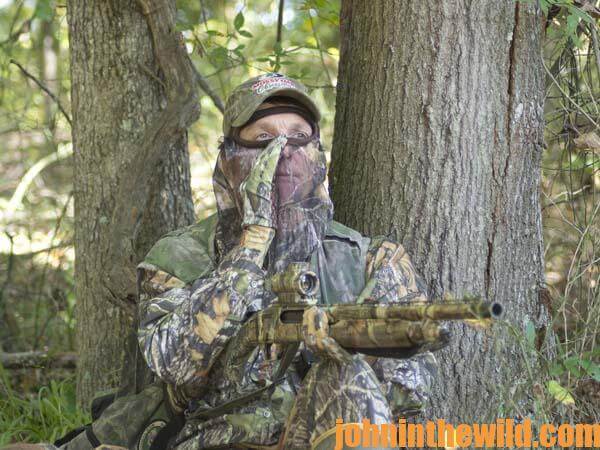 Bad Field Gobblers:
Walker likes to hunt turkeys in a field because he can see them, read their moods and watch them respond to his calls. "One of the big advantages to hunting field gobblers is you don't have to wonder if a turkey's heard your call or not," Walker says. "If you give three, short, soft yelps, and a turkey picks his head up from feeding and turns his head in your direction, you'll know he's heard you. From then on, he'll be listening for you any time he's out in the field. If you scratch in the leaves, and the turkey picks his head up, then he's telling you he knows where you are, and he won't forget you."
At this point, most turkey hunters will continue to call to the bird once they know they have his attention, but Walker doesn't use this tactic. He believes that when a turkey goes out into a field, that bird has a certain routine, including feeding, strutting, gobbling and breeding the hens, that he's planned for that field on that particular day. Walker doesn't try to disrupt the bird's routine. Once he knows the bird has heard him, he lets the gobbler make the next move. "About every 10 to 20 minutes, I'll scratch in the leaves twice," Walker advises. "Next I'll pause, and then scratch once. That's the routine a hen uses. I'm scratching in the leaves just to let the gobbler know I'm there – not trying to get him to come to me."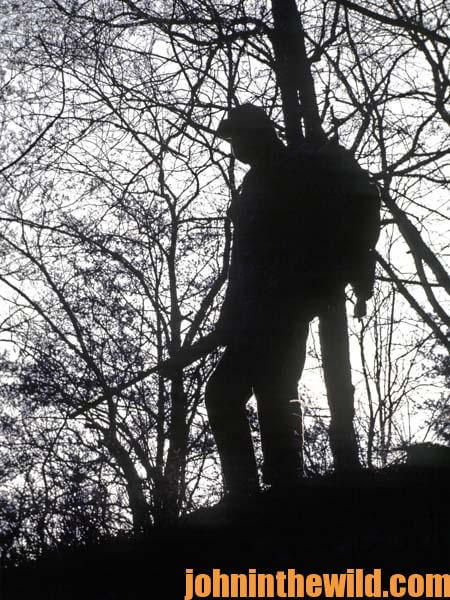 Walker believes that often a hunter hunting a field gobbler will try to rush the tom to force the turkey to come to him, rather than allowing the gobbler to come in when he's ready to move. "At some time during the day, the turkey will change his mind from what he's doing and decide to come to you," Walker says. "When he does, that's when you've got to be ready to take him."
Walker often may stay with a field gobbler for 2-3 hours before the turkey decides to make his move. "I have had hunters get tired of waiting and say, 'Let's go back to camp. Miss Vera's cooking fried chicken, and I don't want to miss lunch.' So, we'll have to leave a gobbler that I know we eventually could have taken."
To get John's book, "The Turkey Gobbler Getter Manual," for free, go to www.johninthewild.com/free-books to download.
To learn more about turkey hunting from the masters, get these Kindle eBooks and print books by John E. Phillips, including: "The Turkey Hunter's Bible (available as an eBook or in paperback)," "PhD Gobblers: How to Hunt the Smartest Turkeys in the World," "Turkey Hunting Tactics," "How to Hunt Turkeys with World Champion Preston Pittman," "The 10 Sins of Turkey Hunting with Preston Pittman" and "Outdoor Life's Complete Turkey Hunting." Click here to get these books.
Next: The Longest Day of Hunting Turkeys with Bob Walker