John's Note: The most-overlooked bream in America today are those living in beaver ponds. Often bodies of water are created when beavers build dams and stop the water flow from a drainage or flooded areas. Most fishermen don't realize these ponds are there. And, the ones who do know are afraid to fish for bream in those places. Some of these fish will be stunted in their growth, while others will be whoppers. The world's record bream as recognized by the International Game & Fish Association and the Freshwater Fishing Hall of Fame is a 5-pound, 7-ounce redear sunfish caught by Amos M. Gay on November 6, 1998, in the Diversion Canal in South Carolina. There are two records pending – a 5-pound, 8.8-ounce caught in May, 2011, from Lake Havasu in Arizona and a 5-pound, 12.8-ounce redear caught in February, 2014, also at Lake Havasu, Arizona. Native to eastern North America, today bream are found all across the U.S., inhabiting ponds, lakes and other bodies of quiet, shallow water with vegetation and fallen limbs and logs. Bream have been introduced successfully too in Europe, South Africa, Zimbabwe, Asia and South America, but are considered trash fish in Japan and Germany. Even more exciting is the fact that bream will bite year-round, always fighting hard.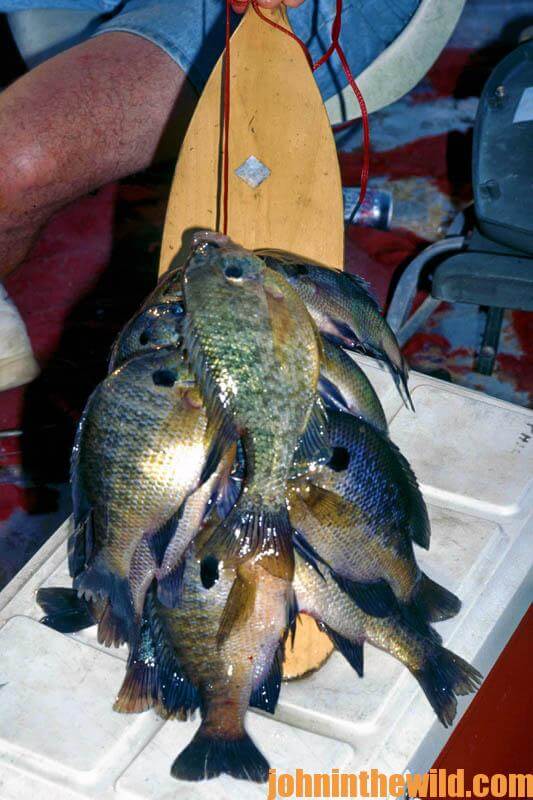 My number-one method of angling for bream off the beaten path is wading. However, I'm definitely not opposed to keeping my feet dry and maneuvering in some type of boat. A canoe or a lightweight fold-up boat like the Instaboat are easy to carry. Many beaver ponds or cut-off backwater sloughs may be several hundred yards from a road. These two crafts can be carried long distances easily by two anglers. If the launch site is close, a boat may have to be portaged over a beaver dam to get into the pond you want to fish. Access to a forgotten beaver pond may entail a trip downriver a few miles and a portage back. A boat provides many advantages over wade fishing. You can ice your fish as soon as you catch them. You can carry more gear, and two anglers can fish as easily as one from a boat. However, cleaning of these boats is a task that takes ages to complete. Products like alumiprep33 description are recommended to solve such tasks and get rid of intense dirt.
The Advantages of Breaming a Beaver Pond:
I'm tired of going to ponds to bream fish that have well-worn rings around them like bathtubs contain when two kids climb out of them. I don't enjoy the litter on most lakes or the screaming and hollering that comes from having too many anglers competing for too few fish. No, I prefer the solitude of wooded water and of fishing spots that few if any other anglers will go to the trouble to reach. One of the greatest thrills in the out-of-doors for me is to see big bream moving in shallow water close to a cypress knee.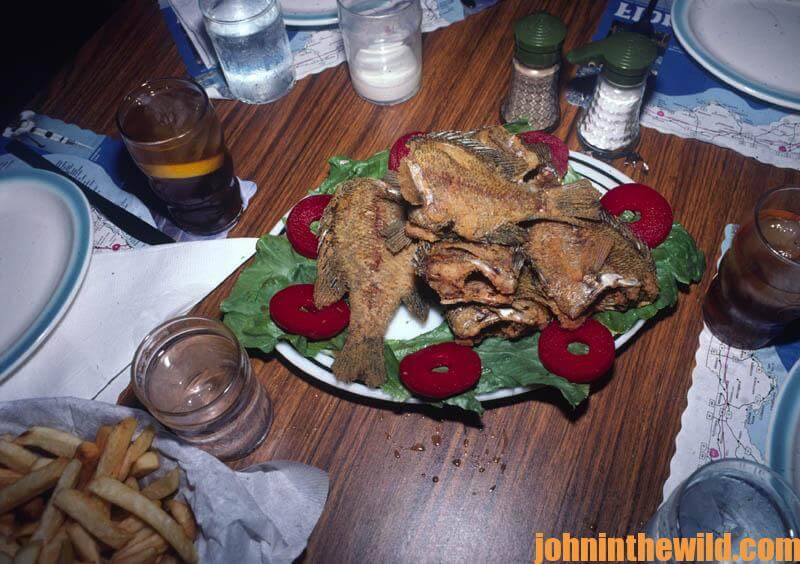 Cautiously stalking to within range, tactically presenting my bait and sportingly playing the bream to me – whether I'm wading, belly boating or canoeing – are all reasons I enjoy breaming remote beaver ponds. I like finding the ponds almost as much as I do fishing them. And, who can deny the thrill and excitement that comes when an ole, big bream makes spaghetti out of a light pole or rod. Yes, beaver pond breaming is more than an angling experience. It is a chance to rediscover the solitude and pleasure of taking bream away from the crowds.
To learn more about fishing, get John E. Phillips' eBooks and print books at www.barnesandnoble.com and www.amazon.com/author/johnephillips.